Monday 5 July 2021, webinar recording available.
The panel discuss the new Mental Health Wellness in Dentistry initiative, and how to act in a timely, appropriate, and safe manner when identifying mental health wellness issues in the dental workplace. The webinar also highlights the findings of a paper on mental health that will be published in an upcoming issue of the College of General Dentistry's Primary Dental Journal.
This is the first event under the new partnership announced between the College of General Dentistry (CGDent) and ProDental CPD, and is being held in collaboration with the Dental Professional Alliance.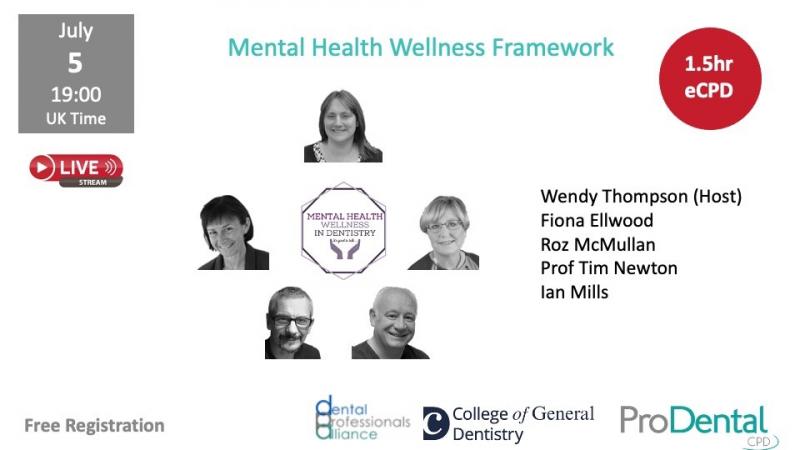 Continue reading

"Mental Health Wellness Framework"