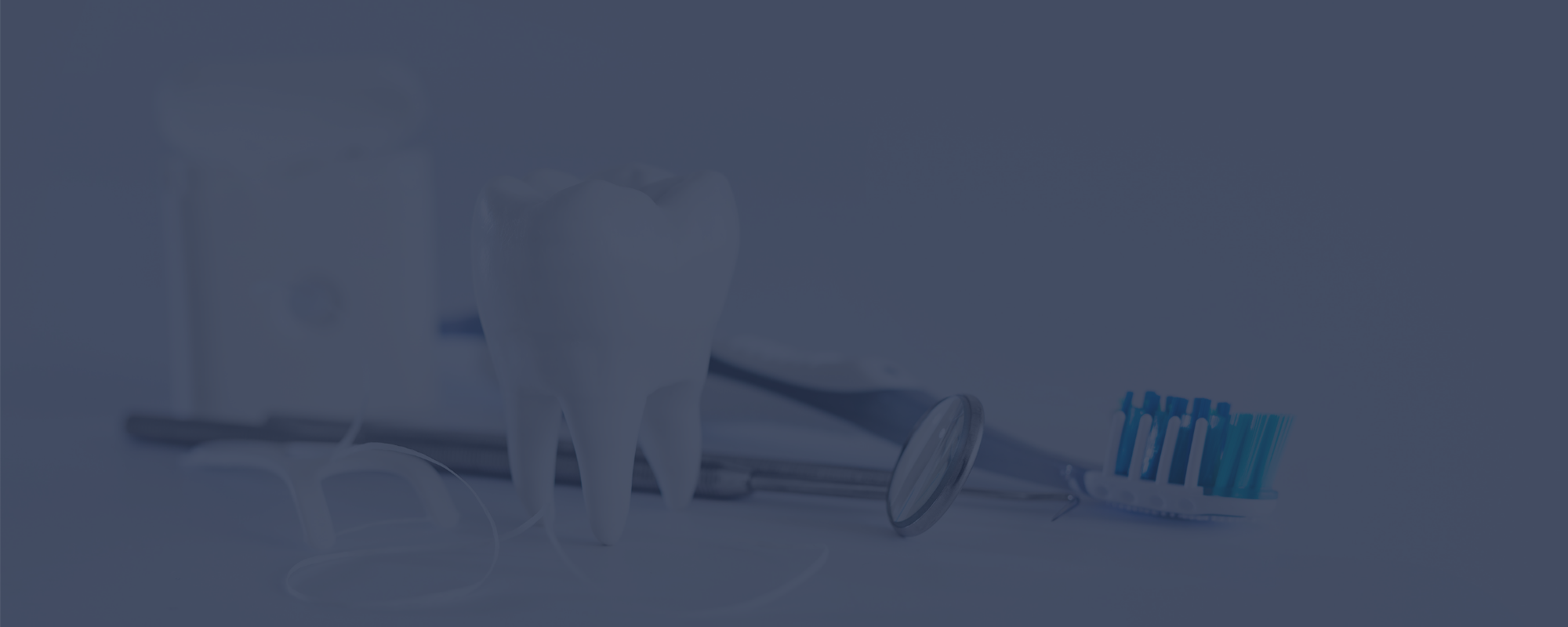 College Ambassadors
We are appointing Ambassadors for the College, to provide strong advocacy for our mission where it counts. We are honoured that the following have kindly agreed to their appointment as Ambassadors for the College of General Dentistry; more appointments will be announced shortly.
Our Ambassadors
Jonathan Cowpe
Shelagh Farrell
Marina Harris
Jacky Hayden CBE
Richard Horton
Dame Parveen Kumar
Jason Leitch CBE
Ian Mills
Govin Murugachandran
Yewande Oduwole
Marie Parker
Rt Hon. Sir Mike Penning MP
Wendy Thompson PhD
Pouya Zohrabpour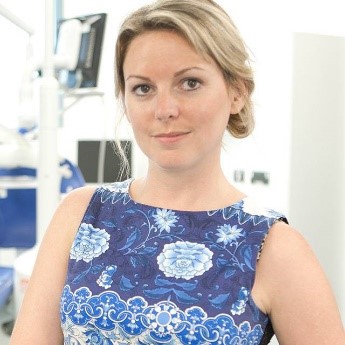 Louise Belfield
Louise Belfield AssocFCGDent is a dental nurse, research scientist, lecturer, Health Education England Dental Clinical Fellow, and National Examination Board for Dental Nurses Trustee. She trained and worked as a dental nurse in Devon before gaining a BSc (Hons) in Human Biosciences and a doctorate in immunology, and a postgraduate certificate in clinical education. In 2019, she was awarded Senior Fellowship of the Higher Education Academy in recognition of her continued contributions to dental education. Louise has a research interest in both the scientific and educational elements required for excellence in evidence-informed teaching. She co-founded the Oral Microbiome Research Group, as part of which she pursues her specialist interest in the links between oral bacteria and oral and systemic diseases.
---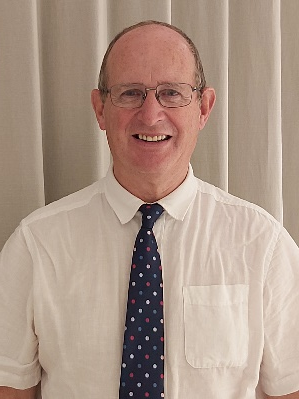 Jonathan Cowpe
Graduating from the Turner Dental School, Manchester in 1975, Jonathan Cowpe FCGDent embarked on a career in Oral Surgery in the NHS and through clinical academia, with senior posts in Dundee, Cardiff, and Bristol. His early research was in early oral cancer detection. He has been involved in undergraduate and postgraduate education and training developments for 40 years. Appointed Head of the School of Oral & Dental Sciences, Bristol (2001-04), he was later appointed Director of Postgraduate Dental Education in Wales. He was also elected Chair of the Joint Committee for Postgraduate Training in Dentistry. These roles facilitate his aspirations to smooth the transition from graduate dental professional into clinical practice and promote an ethos of inter-collegiality and engagement across the profession.
---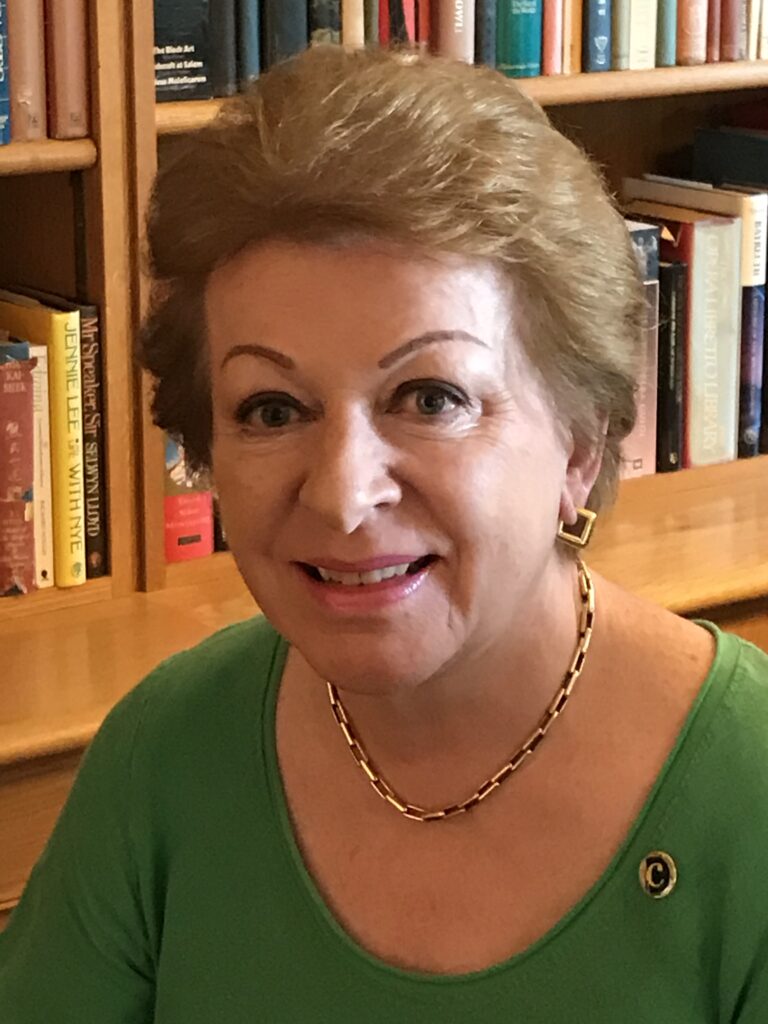 Shelagh Farrell
Shelagh Murdoch FCGDent was a Board Member of FGDP(UK), serving as Vice-Dean on two occasions. Prior to that, she was a member of its precursor, the Advisory Board in General Dental Practice to the FDS (England) and a member of the FDS Board. In recognition of 35 years' service to the RCS of England she was presented with the first Faculty Medal of the FGDP(UK) in 2019. In 1987 Shelagh was the first woman to be elected on to the Council of the BDA and was an elected member of the GDC. Qualifying in 1971, Shelagh started her own practice which expanded over the years. Having gained an MSc in conservative dentistry, she became a partner in a multi-disciplinary practice in Surrey. In 2000 she was entered on to the specialist list of Prosthodontics and is still treating referred patients in removable prosthodontics today.
---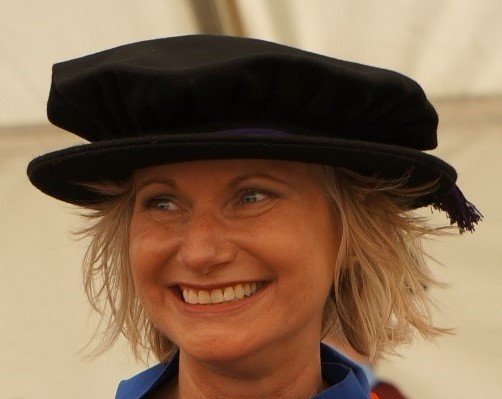 Marina Harris
After training in the RAF as a Dental Nurse, and then as a Dental Hygienist, Marina Harris remained in the military for 12 years, before working in a wide variety of primary dental care settings. Alongside her professional qualifications, Marina has gained an Honours degree from the Open University, a Masters degree from Cardiff Law School, and a Doctorate from the University of Portsmouth. As a Senior Lecturer since 2002 and a Fellow of the Higher Education Academy, Marina is passionate about advancing research into students and colleagues wellbeing and has created online well-being courses and support tools. Marina is a Past-President of the British Society of Dental Hygiene and Therapy and has had numerous roles in industry bodies which focus on the advancement of the profession. Marina is an Associate Member of CGDent.
---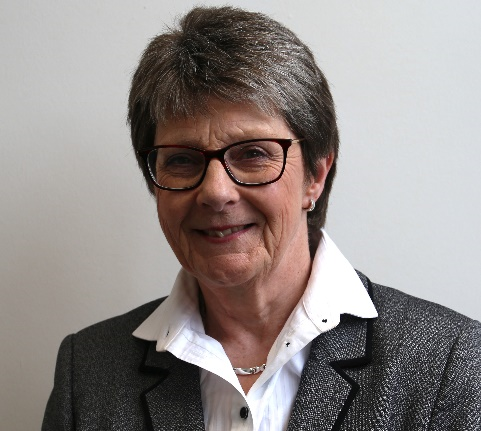 Jacky Hayden CBE
Professor Jacky Hayden is President of the Academy of Medical Educators, a Non-Executive Director and Senior Independent Director at University Hospitals Plymouth, a member of the Medical Tribunal Service Committee and the Suitable Person for the MPTS, as well as an Associate for the General Medical Council. Jacky's clinical background is in general medical practice, and after experience as a trainer and course organiser, she was appointed as Regional Adviser in General Practice (1991-1996). In 1997, she was appointed Postgraduate Dean for the University of Manchester and the North Western Region – the first general practitioner to be appointed as a Regional Postgraduate Dean. She has chaired and served on many national committees and working groups and was awarded Honorary Fellowship of the Academy of Medical Educators in 2011. Jacky has been awarded three honorary doctorates and in 2013 was awarded the CBE for service to medical education.
---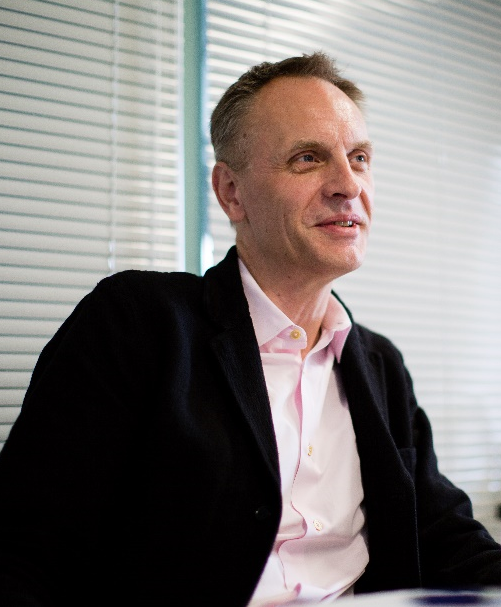 Richard Horton
Richard Horton is Editor-in-Chief of The Lancet. After qualifying in physiology and medicine with honours from the University of Birmingham, he joined The Lancet, becoming North American Editor in 1993. Richard works to develop the idea of planetary health – the health of human civilizations and the ecosystems on which they depend. In 2016, he chaired the Expert Group for the High Level Commission on Health Employment and Economic Growth. In 2011, he was elected a Foreign Associate of the US Institute of Medicine and, in 2015, he received the Friendship Award from the Government of China. In 2019 he was awarded the WHO Director-General's Health Leaders Award for outstanding leadership in global health and the Roux Prize in recognition of innovation in the application of global health evidence.
---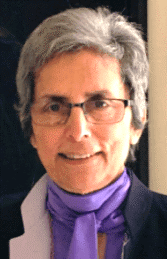 Dame Parveen Kumar DBE
Professor of Medicine and Education at Barts and the London School of Medicine and Dentistry, Queen Mary University of London, Parveen Kumar is a physician and gastroenterologist. She is currently the President of the Royal Medical Benevolent Fund, chairs the board of Science at the BMA and is on two committees at Genomics England. She is ambassador for the UK Health Alliance for Climate Change and sits on various advisory boards and charities as a trustee (including British Youth Opera, Barts Charity, BMA Foundation). She has championed the role of women in medicine and was awarded CBE in 2000 and DBE in 2017. She co-founded and co-edits Kumar and Clark's Clinical Medicine, now in its 9th edition, a medical textbook used all over the world.
---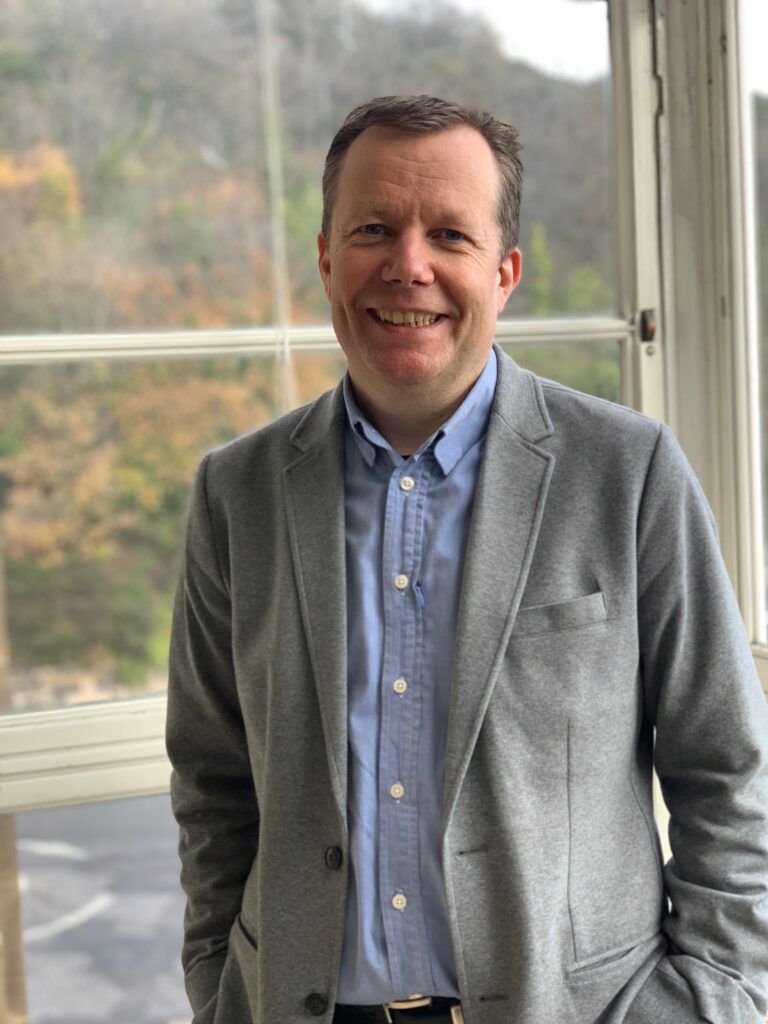 Jason Leitch CBE
Jason Leitch has worked for the Scottish Government since 2007 including The National Clinical Director in the Health and Social Care Directorate. He is a Scottish Government Director and a member of the Health and Social Care Management Board. He is an Honorary Professor at the University of Dundee, a Senior Fellow at the Institute for Healthcare Improvement (IHI), and a 2005-06 Quality Improvement Fellow at IHI, sponsored by the Health Foundation. Jason has a doctorate from the University of Glasgow, an MPH from Harvard and is a Fellow of the Royal College of Surgeons of England, the Royal College of Physicians and Surgeons of Glasgow and the Royal College of Surgeons of Edinburgh. He is also a Fellow of the Higher Education Academy.
---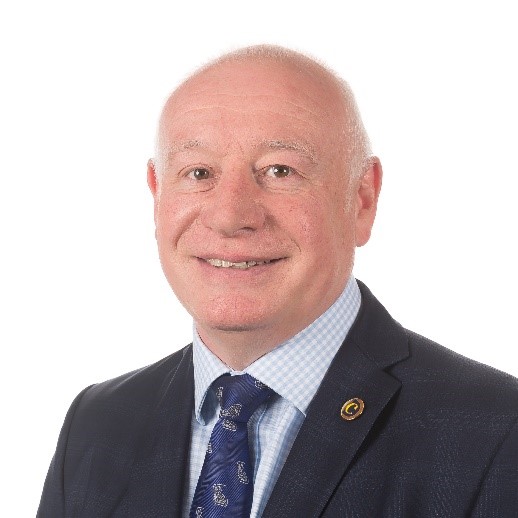 Ian Mills
A Founder and former Trustee of the College of General Dentistry, Ian Mills FCGDent is a partner in an eight-surgery mixed NHS-and-private practice in North Devon, and Associate Professor in Primary Care Dentistry at Peninsula Dental School. A past Dean of the Faculty of General Dental Practice UK (FGDP) and former Trustee of the Royal College of Surgeons of England, he has represented the profession on a range of local and national committees including Devon LDC, the BDA General Dental Practice Committee and NHS England's Dental Systems Reform Advisory Board, and in 2020 was a member of the CGDent-FGDP COVID-19 guideline development group and SDCEP's AGP Rapid Review group.
---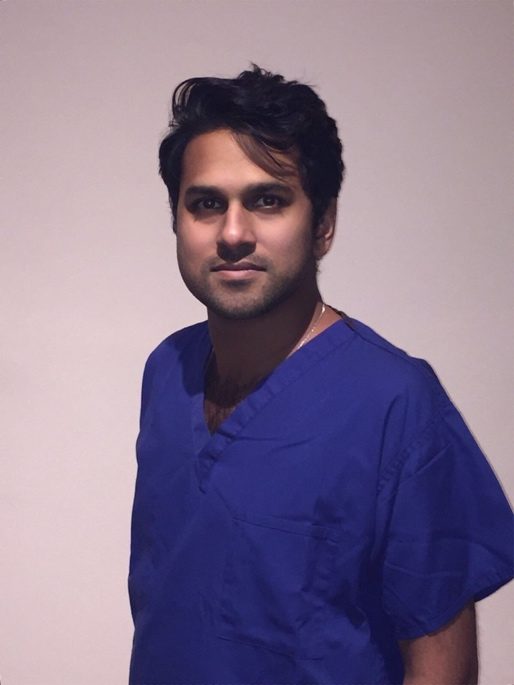 Govin Murugachandran
Govin Murugachandran is a dually qualified clinician with a medical degree from University College London and a dental degree from Kings College London. He completed his core surgical training in the London Deanery as part of pursuing a career in Oral and Maxillofacial Surgery. In 2017, Govin founded Flynotes, a digital health company that uses AI to optimise patient and clinical communications. Flynotes partners with leading organisation and institutions to deliver software solutions to health care professionals. Most recently, Flynotes worked with the FGDP(UK) and CGDent to deliver the Fallow Time Calculator for use by dental teams across the UK.
---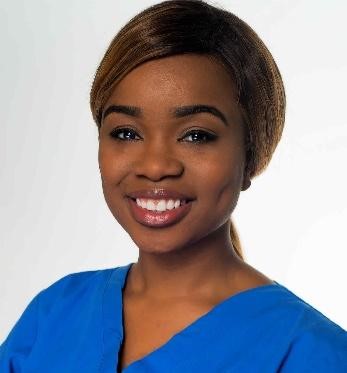 Yewande Oduwole
Having graduated from Peninsula Dental School, Yewande Oduwole is currently completing her Dental Foundation Training. She was the winner of the 2020 FGDP(UK) Dental Student of the Year Award, received for her demonstrable passion for oral health including mentoring prospective dental students and the online delivery of oral health advice to the public. She received a student scholarship from the Afro-Caribbean Dental Association which led to her embarking on a project in Ghana to provide free dental care and oral health education to communities, schools and orphanages. Yewande has been a student representative for various dental organisations and is currently an Editorial Board Advisory Member for Dentistry Online and part of the CGDent Equality, Diversity and Inclusion Programme Board.
---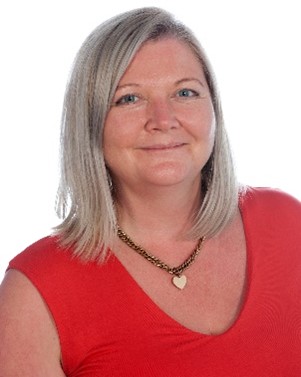 Marie Parker
Marie Parker is the Deputy Programme Director of Hygiene and Therapy at University College Hospital NHS Foundation Trust London and an Associate Member of CGDent. Since qualifying as a dental nurse, Marie has worked in various areas of dentistry and completed a number of leadership and management qualifications, as well as a Master's in Education. An advocate and promoter of dental nursing careers, and of improving the accessibility of education and training for all registered dental care professionals, she has been involved in the training and education of dental nurses and other members of the dental team throughout most of her career. Currently co-chair of the Dental Trailblazers group, she is a past Chair and Trustee of the National Examining Board for Dental Nurses.
---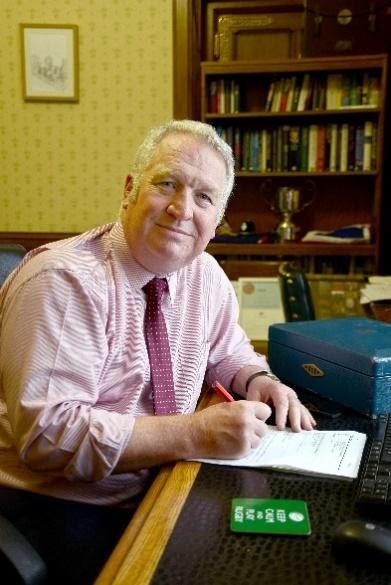 Rt Hon Sir Mike Penning MP
Following a career in the army in the Grenadier Guards, as a firefighter in Essex, running a family business and political journalism, Sir Mike Penning entered Parliament as the MP for Hemel Hempstead in 2005. He served on the Health Select Committee before being appointed as a Shadow Health Minister. Following the Conservative win in the 2010 general election he was appointed as a junior Minister at the Department for Transport. Subsequent reshuffles saw him serve as a Minister in the Northern Ireland Office, Department for Work and Pensions, the Ministry of Justice, the Home Office before finally serving as Minister of State at the Ministry of Defence. He was appointed as a Privy Counsellor in 2014 and knighted for services to politics in 2018.
---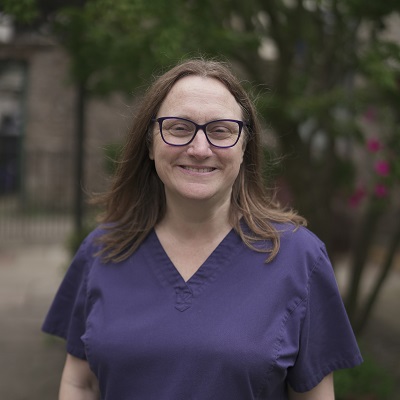 Wendy Thompson PhD
Wendy Thompson FCGDent is a National Institute for Health Research Clinical Lecturer in Primary Dental Care at the University of Manchester. She is a general dental practitioner, an honorary consultant to the Office of the Chief Dental Officer (England) and advisor to the FDI World Dental Federation on tackling antibiotic resistance. As a special advisor to National Institute for Health & Care Excellence (NICE), Wendy has been involved with guideline and quality standard development on antimicrobial stewardship and shared decision making. Wendy's other roles include member of the British Dental Association's Health & Science Committee, Council member of the British Society for Antimicrobial Chemotherapy and member of the British National Formulary's Dental Advisory Group.
---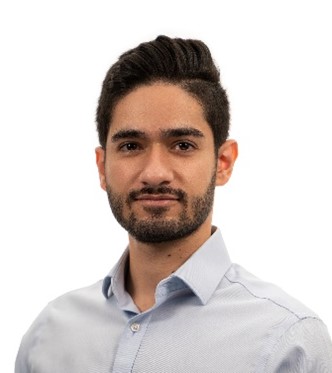 Pouya Zohrabpour
Having graduated from the University of Bristol in 2020, Pouya Zohrabpour is an Associate Member of CGDent. He completed his Foundation Training in north-west London, where he continues to work as an associate dentist in both a mixed and a private practice, and received the Faculty of General Dental Practice UK's Foundation Dentist of the Year award in recognition of his professionalism, dedication, and development of training initiatives for young dentists. He pursues his passion for teaching through his Two Dentists YouTube channel and Instagram account, and collaborates with the My Dental Care app to create oral health videos aimed at educating the public.