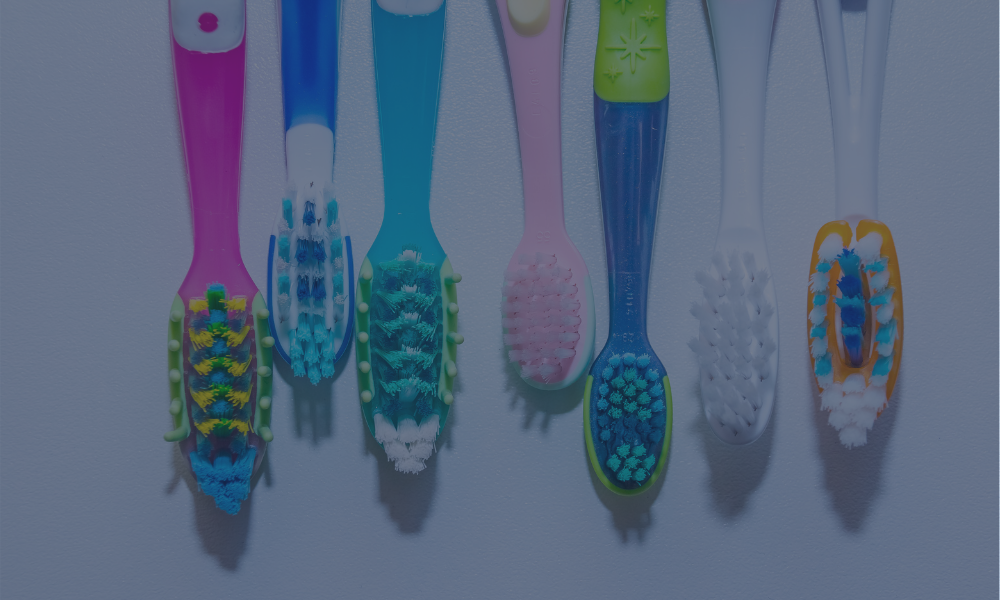 Career pathways in dentistry
Structured Career Pathways for dentists and the whole dental team are at the heart of our vision for the future of Primary Care dentistry.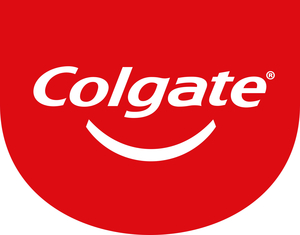 We are grateful for the support of Colgate in enabling the development of our Career Pathways programme.
Our approach is:
Patient- and profession-centred: recognising the mutual interest in a trusting and supportive relationship
Structured and evidence-based: drawing on the experience of other professions;
Consultative: involving practitioners who appreciate the different facets of practice;
Authoritative: engaging with the agencies and institutions whose recognition will enhance credibility of the professional standing we represent;
Accessible: meaningful and relevant to the dental team and the range of roles that individuals perform;
Embracing diversity within our professional constituencies.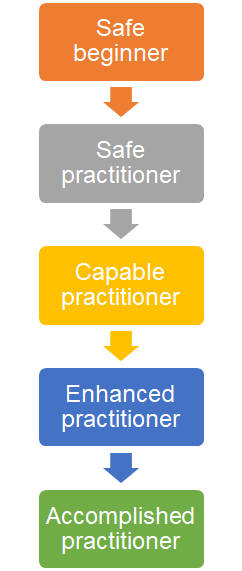 The College's Career Pathways are underpinned by our membership structure and qualifications, fostering career-long professionalism. For the first time, our members will be able to take an integrated approach to their development and progression.
For more information on the approach we have taken and the dental professionals who continue to work on the next stages of the programme, please see below.
Method

Through consultation within the College and with the FGDP(UK), we have developed an initial framework that is currently being populated. The steps being taken are:

We have mapped Career Pathways for each of the professional constituencies in the dental team, in a coordinated way that recognises the importance of a team-based approach to patient care.
Career Pathways are underpinned by a "Professional Framework", which describes the breadth of capabilities of the practitioner at each stage of their career
The Career Pathways define a simple sequence of "career inflection points" – clear steps in a progression – to which specific capabilities will be mapped.
Programme leadership

The Career Pathways programme is led by Janet Clarke MBE, Trustee of the College, and co-sponsored by Abhi Pal, Vice Dean of FGDP(UK). Janet and Abhi have convened a Programme Board together with Simon Thornton-Wood, lead executive for the College.

The Programme Board has appointed a Reference Group, which will advise and guide the programme in the coming months.

Four work streams are in action, reflecting different constituencies in the dental team:

General dental practitioners and other dentists working in a primary care setting
Dental Therapists and Dental Hygienists
Dental Nurses and Orthodontic Therapists
Clinical Dental Technicians and Dental Technicians
Reference Group

The members of the Career Pathways Reference Group are:

Avijit Banerjee
Andrew Dickinson
Sharon Hill
Andrea Johnson
Kirstie Moons
Fiona Sandom
Bill Sharpling
Dental Nursing & Orthodontic Therapy Group

Debbie Reed (Chair)
Ken Binnah
Jane Dalgarno
Amanda Knight
Sharon Morrow
Marie Parker
Tracey Rodgers
Tracey Taylor
Tracey Young
Dental Hygiene & Dental Therapy Group

Emma Pacey (Chair)
Leon Bassi
Liam Ferguson
Shaun Howe
Kath Reynolds
Kirstie Thwaites
Dental Technology & Clinical Dental Technology Group

Michael Brindle (Co-Chair)
Darren Ware (Co-Chair)
Stephan Avetoom
Mark Gilbert
Mark Maley
Steven Martin
James Neilson
Caroline Persaud
Stephen Wears
Dental Practitioners Group

Phil Dawson (Chair)
Sefa Ahiaku
Bilal Arshad
Ian Dunn
James Hamilton
Nyree Whitely
The Professional Framework
The Professional Framework describes the knowledge, skills and other attributes that primary care dentists and other dental professionals may aspire to at different stages of their career.
A Professional Statement describes the typical level of performance by a practitioner in each of those attributes, at one of those career stages
Our initial Framework identifies five "domains" to describe knowledge, skills and other attributes:
| | |
| --- | --- |
| Clinical | The capability to diagnose, to advise and to treat |
| Professionalism | The conduct and behaviour to engage patient trust and confidence |
| Reflection | Awareness of personal impact, abilities and limitations |
| Development | Commitment and capability to improve the service to patients |
| Agency | The ability to resolve solutions independently and through others |
Each career stage will be accompanied by a description of the capability (identified in the Professional Framework) that is expected of the practitioner at that level.
Membership standing
College membership will provide clear evidence of career standing for every member of the dental team.
We are planning to convene Faculties of the College for the various dental team roles, each of which will have a membership structure that reflects that same progression from "safe beginner" to "accomplished practitioner" – from Associate Member to Fellow. Membership of a Faculty will go hand-in-hand with College membership, for no additional membership contribution.
Watch this space for news of the development of our Faculties.