Only Trusted Providers of the College of General Dentistry can offer programmes leading to the College's qualifications. The College is established as the authoritative academic body for general dentistry in the United Kingdom.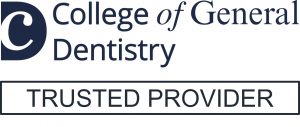 Trusted Provider status gives you confidence that the organisation with which you are training is committed to the high standards set by the College, and is quality assured by the College.
You can be assured that your qualification will carry the authority of the College of General Dentistry, which administers the examination process for your award.
Trusted Providers work with the College to ensure that the training and qualifications contribute effectively to your wider career development, and specifically support your progression in the College's own Career Pathway.
Our Trusted Providers