It has long been a vision for the College to form distinct Faculties for the different professions within the dental team. Faculty Chairs, Louise Belfield, Bill Sharpling and John Stanfield, update us on the progress they have made so far.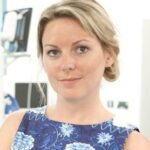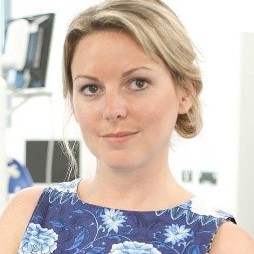 ---
Louise Belfield, Chair of the Faculty of Dental Nursing & Orthodontic Therapy

I am delighted to announce the formation of the inaugural board for the Faculty of Dental Nursing and Orthodontic Therapy. Combined, Dental Nurses plus Orthodontic Therapists make up around 50% of the dental workforce, and it is our privilege to represent our registrant communities at the College of General Dentistry.

Our Board brings together a wealth of knowledge and expertise, along with a broad range of experience in general dental practice and beyond, including practice management, NHS and private practice, civilian and military, workforce, postgraduate education, academia, and research, as well as representation from the United Kingdom nations.

Our Board members are:

Louise Belfield (Chair and member of the College Council)
Debbie Reed (Vice-Chair)
Jane Dalgarno
Angie Heilmann
Amanda Knight
Kathryn Marshall
Sharon Morrow

All of our Board members are passionate volunteers, dedicated to the advancement of career opportunities, recognition of achievement, and parity of esteem for our Dental Nurses and Orthodontic Therapists.

Developing our new Faculty board presents some unique challenges, and with those come unique opportunities. Perhaps more than other registrant categories, Dental Nurse training is varied and diverse; there are multiple qualifications that can lead to GDC registration, and they are typically delivered outside of Higher Education Institutions, which can funnel graduates into well-established career pipelines. Combined with the lack of an obvious direction for career development once qualified, these factors can make the waters of career advancement rather muddy. Therefore, a key objective for our inaugural Faculty board is to implement the newly developed Career Pathways framework, led by our Vice-Chair Debbie Reed.

We have also prioritised development of the Faculty membership pathways for Dental Nurses and Orthodontic Therapists. Our newly developing Faculty membership criteria uphold the highest clinical standards and are relevant and accessible to our community of professionals. It is also important to note that for the first time, all levels of membership and fellowship of the College are open to all dental professionals, and we encourage our eligible members to consider application. Our Career Pathways framework can support our members to meet the different levels of Faculty and College criteria.

However, our Faculty is only as strong as its membership. It is imperative that we work together with our members at all stages of their careers, including trainees and newly qualified members, to develop the Faculty in a direction that serves our community. We are determined that both registrant categories within the Faculty have equivalent voice, and as such we are especially keen to engage with our community of Orthodontic Therapists. We know that amongst our Dental Nurses and Orthodontic Therapists there are many experienced, talented, highly achieving professionals who have made significant impact on patient and public health, and the dental profession. Our ultimate aim as a board is to provide means to fully recognise those contributions, in parity with other registrant categories, and to provide support and guidance for our members to realise their career ambitions to their fullest potential.

Louise Belfield AssocFCGDent is a dental nurse, research scientist, lecturer, Health Education England Dental Clinical Fellow, and National Examination Board for Dental Nurses Trustee. Louise is a member of the College Council, the Professional Affairs Committee and the Membership Admissions Panel.
Bill Sharpling, Chair of the Faculty of Clinical Dental Technology & Dental Technology

It has been a pleasure to be involved in the College of General Dentistry since its very early days, after registering as a supporter in 2018. In 2020, I was invited to join the College Advisory Strategy Group and I built a team of Clinical Dental Technicians (CDTs) and Dental Technicians (DTs) who were keen to work together for the greater good of the College and the profession. I Chair the CDT and DT Working Group that has contributed to the development of the Career Pathway and Professional Framework and am a member of the College Council.

As soon as the opportunity arose to progress the creation of the four College Faculties, work began on assembling what would become the Board of our own Faculty, the Faculty of Clinical Dental Technology and Dental Technology (FCDTDT). It is worth noting that the actual final title of the Faculty is still under discussion by the Board and has not yet been finalised.

The Faculty Board members are:

Bill Sharpling (Chair and member of the College Council)
Steve Taylor (Vice Chair)
Mike Brindle
Lee Butler
Tony Laurie
Jiri Matl
Caroline Persaud
Emily Pittard
David Reay

The Board are a great bunch with a real mix of experience and huge amounts of enthusiasm to see real progression for our CDT and DT professions. Each member has shown such dedication to their role and have all taken on specific positions to enable progress. With such a small group it is not possible to replicate the structure and member roles of the full College Council but we have hopefully been able to cover most elements with this select group.

Each of the devolved nations has representation should it be needed. Mike, Jiri and Caroline have made themselves available to consider issues relating to Scotland, Wales and Northern Ireland respectively. Tony and Steve are overseeing the faculty's CPD activities and Emily is the Early Careers representative. Membership admissions will be managed by Lee and David with Caroline and Mike having the extra responsibility for Career Pathways activity.

The Board has met a couple of times and is scheduled to meet at least three times each year just ahead of Council meetings. Each meeting will have a principal theme. So far, the schedule has included CPD, membership levels and Career Pathway work. During the CPD meeting, Board members were joined by Robert Dyas from ProDental CPD and good progress was made regarding arranging a CPD programme for both DTs and CDTs.

DTs and CDTs are encouraged to join CGDent and once they have done so, will automatically also become a member of the Faculty. Members will be able to apply to join the Faculty at a certain level which is dependent on qualifications and/or experience. The level that one can join then determines the post nominals that a Faculty member is entitled to use. Members will also be able to join a Certified Membership Scheme which will enable them to be supported and mentored at the same time as progressing through the Career Pathway, mapped against certain criteria.

These are very early days for the Faculty, but with the continued support from the Board and the guidance and direction from the College, progress will continue to be made and the profession will see significant benefits for the long term.

Bill Sharpling FCGDent is Associate Dean (CPD) and Director of the London Dental Education Centre (LonDEC) at the Faculty of Dentistry, Oral & Craniofacial Sciences, King's College London and Honorary Professor at RAK College of Dental Sciences, UAE. Bill is a member of the College Council and the Careers and Training Committee.
John Stanfield, Chair of the Faculty of Dental Hygiene & Dental Therapy

Throughout the formation of the College of General Dentistry, the creation of Faculties supporting each of the dental team groups, with membership levels that are attained by progression through the Career Pathway, has been a key vision.

The work that has been ongoing in a multi-threaded stream, has now allowed us to start to form the faculties. To this end, we have appointed an inaugural board to the Faculty of Dental Hygiene & Dental Therapy which will guide the Faculty until we have enough members to have elections.

The Board members are:

John Stanfield (Chair and member of the College Council)
Frances Robinson (Vice Chair)
Sarah Hill
Laura McClune
Sarah Murray
Fiona Sandom
Miranda Steeples
Deborah Stratford
Kirstie Thwaites

The Board, as you can see, brings together a huge amount of experience and qualifications to lead us forward in this historic and bold move for the profession. Our tasks, as we go forward, enthuse each of us, knowing this can only improve our standing both within the dental profession and that of the general public.

Our Faculty has to grow, we require members to become part of our community, to set and raise standards, and to have input into how the Faculty and the College are run. We have our voice on the College Council, with full voting rights, this task has been appointed to me until we vote for a chair of the Faculty who will then join the Council.

Previously I had been involved with FGDP, both as a member and vice-chair of the DCP committee and as the editor of 'Team in Practice'. However, we couldn't be full Members, nor did we have any voting rights. I took on this role to support the vision of a College that would represent the whole dental team with an opportunity for all to be full Members. We all have the same chance to be admitted to the community as Members, Associate Fellows and Fellows of the Faculty and the College. Many have already been admitted as Associate Fellows of the College and we have just had our first Faculty member admitted as a Fellow of the College – my congratulations go to Fiona Sandom.

Currently, the Board is working on adapting the Career Pathways in Dentistry Professional Framework to meet the needs of our constituents, mapping this against the expected career stages.

The Faculty will be expected to contribute to College publications, standards and guidance, to any of the press releases which involve our members and to this end we will be bringing on board those of you with particular experience and expertise. We are very aware of the increasing academic achievements of our constituents and the research they are carrying out and want to make the most of this.

Joining the faculty and the college brings with it certain benefits:

Recognition of postgraduate training and experience, your pathway from Safe Practitioner to Accomplished Practitioner
CPD via ProDental CPD (over 1000 hours)
Primary Dental Journal
Certified Membership Scheme
Belonging to a community of like-minded professionals

John Stanfield AssocFCGDent has over 40 years' experience as a dental hygienist, and works in private dental practice in Cheshire. He was Editor of the FGDP's Team in Practice journal and Vice-Chair of its DCP Committee, and now serves on the College's Membership Affairs Committee. John is also a member of the College Council.