Friday 29 September 2023, London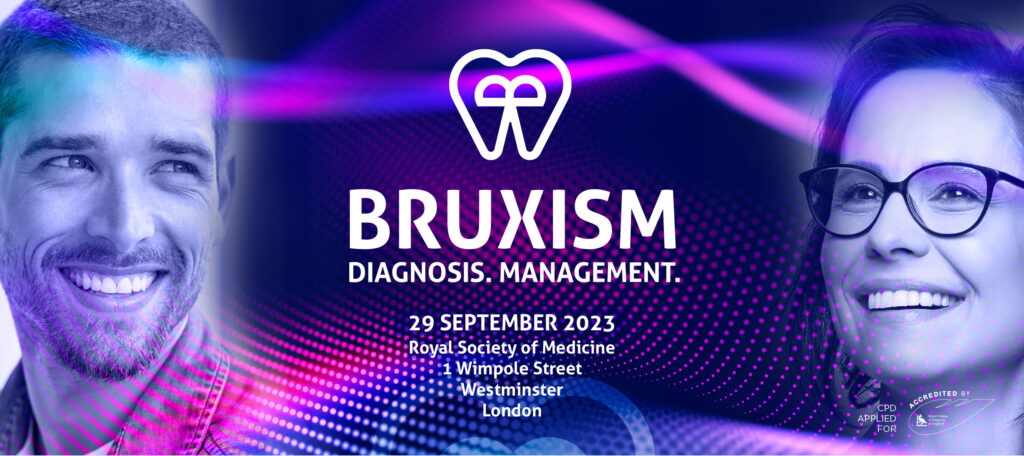 Royal Society of Medicine, 1 Wimpole Street, Westminster, London, W1G 0AE
Bruxism can cause multiple debilitating problems throughout the body and can be difficult to diagnose and even harder to manage.
This one-day course was designed to help clinicians, including dental professionals, understand the condition and learn how to diagnose it sooner and create realistic and achievable multi-disciplinary treatment plans.
Expert speakers explored the cause and effects of Bruxism, discuss diagnosis and examined possible treatments. The programme ends with a Q&A session with Professor Gilles Lavigne.
Speakers:
Barabara Carey, Consultant in oral medicine
Luke Cascarini, Consultant oral and maxillofacial surgeon and head and neck surgeon
Gilles Lavigne, Specialist in oral medicine
Sara McNeillis, Consultant in sleep medicine and anaesthesia
Javier Moraleda, consultant ENT
Clare Simon, lead and founder of The London Dental Sleep Clinic
Fees:
Dentist £150
Dental Team £99
**COLLEGE MEMBERS RECEIVE 20% DISCOUNT IF THEY BOOK BY MIDNIGHT ON MONDAY 31 JULY 2023**
(You must sign in to the website in order to view the member discount code)
For more information on the Bruxism Diagnosis Management course, click here.