Primary Care Orthodontics
Postgraduate Diploma in Primary Care Orthodontics
Delivered by IAS Academy, a CGDent Trusted Provider
The start date for the next intake will be confirmed soon.
The Postgraduate Diploma in Primary Care Orthodontics is is a comprehensive orthodontic programme that aims to provide you with the skills and knowledge needed to treat more complex malocclusions including extraction cases. The course covers all appliance systems – fixed functional, aligners, lingual and Inman – and includes both the theory and practical aspects of orthodontic care.
The course extends over 14 months, with ten modules delivered in five blocks of three or four days, about three months apart. During the course you will discuss multiple new cases, participate in on-line webinars, hands-on practical sessions and will be mentored one-to-one for ten treated cases by specialists.
This course is recommended for dentists who are treating a minimum of ten orthodontic cases per annum and are familiar with use of fixed appliances. This is to ensure that you have enough case-flow and experience.
When joining the programme, you will have treated to completion at least ten fixed cases. You will be granted access to the IAS Assessment, Diagnosis and Records online course which you are expected to complete by the time you commence the IAS Advanced course.
What does the course cover?
Through a combination of lectures, seminar & practical sessions, the programme covers:
Records, assessment, problems lists and diagnosis
Fixed appliances – typodont, placement, archwire
Removables – design, adjustment and use
Functionals – design, adjustment and use
Treatment planning 1 (Class I and Class II div1)
Treatment planning 2 (Class II div 2 and Class III)
Radiography – Ceph/OPG/CBCT
Aetiology of malocclusion, Growth & Development
Development of dentition, interceptive & tooth movement
Dental Material & Biomechanics
Retention
Ortho, Multidisciplinary & Restorative
Critical Reading skills, Health Education and audit
IT&C skills, Practice management, H&S, Legislation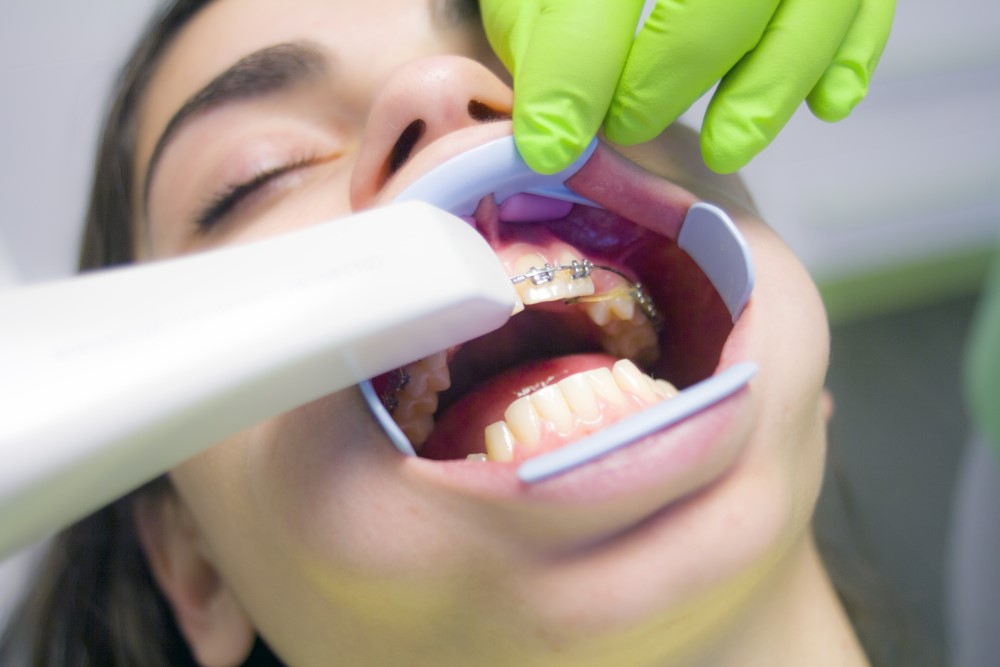 How is the course delivered?
The programme is delivered through a blended-learning approach, over 14 months and consists of ten modules supported by five courses of three or four days in length each.
Each of the five courses is delivered through hands-on practical sessions, presentations, online multiple-choice questionnaires, EMI's and a written assignment.
Weekly online planning discussion
As part of the on-going course assessment, you will participate in an online forum alongside others in your cohort, considering different cases and questions on a weekly basis.
Supervised cases
The course lead, Prof Ross Hobson, will mentor you through ten cases – two to three cases for each of the five courses. This will involve bringing full records (trimmed study models, photos printed and on a memory stick, and radiographs original and on a memory stick) to each course.
Independent study
Whilst you are participating in each of the five courses, you will assess papers and/or cases overnight for discussion the following day.
Audit project
You will complete one audit on a project of your choosing, with further details provided on the first course.
Your lead
Prof Ross Hobson
Ross graduated from the University of Newcastle, has Fellowships from the Royal Colleges of Surgeons of Glasgow, Edinburgh and England. His MDOrth is from the RCPS Glasgow. He was the first dentist to be awarded the prestigious Senior Fellowship of the Higher Education Academy. His specialist orthodontic training was completed in Dundee. He has published over 60 refereed articles on Orthodontics, hypodontia, dental materials and education.
Ross was appointed to the Chair in Orthodontics at UClan to develop part-time specialist orthodontic training in primary care.
*Ross is a former retried professor at UClan.
Next steps
Register your interest here to find out more about the course, enrolment details and fees.