Ridah Hasan, fourth year BDS student at the University of Sheffield, valued her recent elective in Vietnam and offers her advice on how to get the most out of your elective abroad.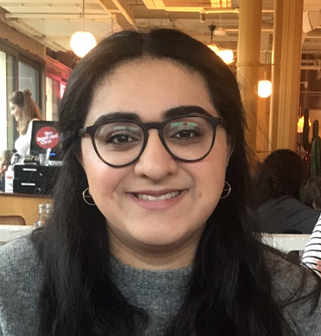 I was lucky enough to go on my dental elective to Vietnam in February 2020. As soon as I got back, it was a matter of days before the UK was put under lockdown due to the COVID-19 pandemic. I've spent the last few months working on my elective project and reminiscing on my time away. I know it may be a while before we're allowed to travel overseas again, but I wanted to put together a short guide on how to get the most out of your elective abroad and some tips I wish I knew before.
How to get the most out of your elective:
1. Start your planning early!
I found it really difficult planning my elective whilst having a full timetable at uni. Starting early is definitely something I would recommend as it gave me plenty of time to organise my elective and it also meant that I was getting flights and hotels for a lot cheaper than if I had booked closer to elective dates.
Make to-do lists and make sure you remember important things like getting your travel vaccinations – especially because you usually need to get multiple jabs and they can be spaced out over 6-8 weeks.
2. Plan your elective budget
I had been saving up for my elective since my first year of university as I knew I wanted to take the opportunity in my fourth year. It's important that you plan your finances beforehand so that you can decide on your elective location accordingly. I would also recommend researching bursaries and scholarships that are out there for students – your university's finance team may be able to help with this.
Instead, you may decide to do your elective in the UK, which will save you costs on travelling but many elective hosts in the UK also have an application fee.
3. Research your elective host well
The main reason you are on your elective is for the Dentistry, it's not just a long holiday! It's tempting to base your trip on places you want to see but it's so important that you research your elective host properly. For me, it was important that I got to treat patients whilst away as I wanted to experience delivering treatment in an unfamiliar and challenging environment. I was lucky that I found an elective centre that allowed students to get involved but there are some out there that only let you observe.
4. Make a well-thought out itinerary
Making an itinerary helped me visit all the places I wanted to see whilst away, and it also helped me budget my money. I knew exactly where I was going on each day and could roughly plan my expenses depending on entry costs to certain tourist attractions. I never felt lost or overwhelmed which is common when travelling and trying to make the most of your time away. I also sent a copy of my final itinerary to my family so that they knew where I would be each day.
5. Learn some useful phrases in the language spoken in your elective country
As soon as I landed in Vietnam, I had no internet but had to ask for directions to the taxi stand outside the airport. I was so happy that I had jotted down some useful phrases!
Communication when treating patients is essential so learning some phrases or even how to count helps with this. It also shows that you've made an effort and are trying to get the most out of this opportunity. During breaks at my elective centre, we would practise counting to 20 so that we could count out loud when we were waiting for the acid etch or light cure.
I hope you found these tips useful – don't forget to take lots of pictures and videos whilst you're out there and have a brilliant elective! Good luck and stay safe!
Author bio
I am currently a year 4 BDS student at the University of Sheffield. During my time at university, I have discovered a particular interest in Restorative Dentistry and Oral Medicine. I hope to pursue my interest in this field following qualification, by applying for hospital jobs and attending related events and conferences.
In my free time, I enjoy reading film magazines and contributing to film blogs. I also run a food blog on social media and enjoy trying new dishes, which I review on my page and sometimes attempt to recreate.
I am also learning sign language, and am a member of my university's sign language society.
Ridah Hasan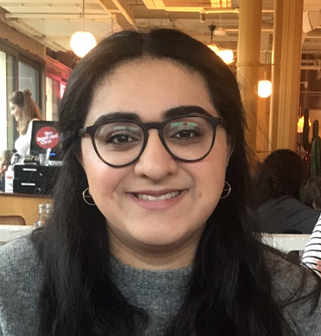 This student advice blog was originally published by FGDP(UK) in July 2020 and has been republished by the College of General Dentistry with the author's permission.