In support of National Dental Nurses Day on 22 November 2022, Dr Debbie Reed FCGDent explains why Dental Nurses should claim and gain recognition through the professional depiction of their important role in the dental team.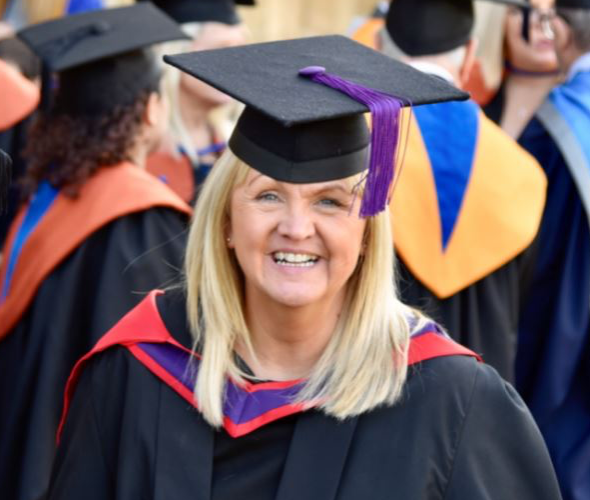 For the past 10 years or more I have been writing about the importance of professional depiction and professional identity1-5.
Over the past few months there has been much reporting of dental 'deserts'6-9. Earlier in the Autumn, the then Secretary of State for Health and Social Care, declared that the solution to 'dental deserts' was to ensure all members of the dental team, not just dentists, "are using their qualifications to their full extent by undertaking particular procedures"10. However, recent studies, have highlighted that dental nurses, part of the group being relied on to 'use their qualifications', are reported to be leaving the dental sector, due in part to dissatisfaction with their role, a consequence, according to a number of those leaving, to the lack of recognition and a general lack of value afforded to dental nurses for the contribution they make to patient oral health11.
So now, more than ever, it seems opportune to bring the matter of professional depiction and identity to the fore once again, as a means through which dental nurses can claim and gain recognition. Critical to achieving recognition is giving consideration to how dental nurses refer to themselves and the importance of slipping into the habit of reducing their professional title to that of 'nurse'.
There are four key reasons for ensuring the professional name of 'Dental Nurse' is routinely used, and as dental nurses, why we should take the lead in using our correct professional title, as well as encouraging others to follow our example.
Firstly, and most obviously, it is illegal for any Dental Nurse to style themselves as a 'nurse' because nursing is a separate and distinct occupation. It should be borne in mind that the term 'nurse' is a protected title for a specific role regulated by the Nursing and Midwifery Council.
Secondly, by failing to use the full and proper title Dental Nurse, which was granted through legislation12 and protected through regulation by the General Dental Council13, dental nurses are missing an opportunity to ensure that patients and the public at large are reminded of dental nursing as an occupation. Also, missing an opportunity to encourage the public to:
recognise the occupation of Dental Nurse, and
start to acquire an understanding of the distinct role that dental nurses play in oral health and dental treatment.
Thirdly, it is important that we as dental nurses ensure that our colleagues working within the dental sector also use the correct title, Dental Nurse, rather than conflating the professional role, in doing so in turn they will routinely acknowledge the Dental Nurse role, and the valuable work being carried out by the dental nurses working with them in the dental team. It also provides other dental colleagues an opportunity to demonstrate an understanding that the Dental Nurse, who, like them, is a regulated professional, and like them, deserves to be recognised by their professional title. In order to retain the best people in dental nursing, and to provide the quality of support that the other dental clinicians deserve, there needs to be recognition and respect, demonstrated by the use of the correct professional title, for the valuable contribution that dental nurses make to patient oral health.
Finally, recruitment of other dental nurses. By using the protected and regulated occupational title 'Dental Nurse', the occupation will be recognised by patients and others, and potentially by those leaving school and seeking to understand the range of dental and healthcare related occupations that might be potentially available to them as career choices. To enable Dental Nurse recruitment, it is necessary that potential recruits recognise that the fulfilling and rewarding career role of Dental Nurse exists and is potentially available to them. The first step to raising awareness is for those potential recruits (and the public in general) to hear the name of the Dental Nurse occupation, as distinct from other healthcare roles. This will be particularly important in the future if all those interested in healthcare careers are taught together to achieve T-Levels. Dental nursing, and other Dental Care Professions (DCPs), need to ensure that their occupations are known to these T-level students, that is if the dental occupations are to successfully compete and attract the most capable of those leaving school into the dental sector when they finish compulsory education.
So what is underpinning this?
As a Dental Nurse it is interesting to reflect on the General Dental Council (GDC) Standards For The Dental Team (2013) 2.3.1 which states that:
"You should introduce yourself to patients and explain your role so that they know how you will be involved in their care."13
The way in which this GDC standard is observed and the necessary information presented provides an opportunity for dental nurses to ensure that they and their role is known, and that they are depicted professionally, and a message is conveyed in that depiction about the status, professional agency and esteem of their dental care professional occupation.
In the past, other health care professionals have found it useful to present themselves, as well as their role in the treatment of patients, by depicting their knowledge using language which elevates their position to that of professional colleague.
This simple action has been crucial in the negotiation of professional status within society. As dental nurses we understand that by developing an audible professional voice, like other health care professional groups, dental nurses are able to help society to construct an understanding of the importance of what we do; our professional identity, and why what dental nurses do is so valuable.
Who am I? What do I do?
So… if someone asks about what you do as a Dental Nurse, what do you tell them?
Being able to describe or depict the knowledge that is necessary in respect to a routine action is critical. Often tasks are so routine to us as dental nurses that we do not take time to consider their importance or significance, or the skills involved in carrying them out, never mind trying to articulate that information in a clear and positive way.
If we could consider for one minute a "routine act" carried out by most dental nurses – the act of receiving the patient in the waiting room and escorting them to the surgery for treatment.
This act involves a number of specific and significant elements, such as asking the patient to consider their medical history. This task requires the Dental Nurse to have considerable professional knowledge and understanding related to the questions posed, the underpinning conditions being explored, the implications to the treatment if particular answers are given by the patient and the ability to respond to a particular query or uncertainty the patient might have related to the question being asked.
In addition, in carrying out the "simple" task of meeting and receiving the patient, the Dental Nurse requires considerable knowledge and understanding related to patient anxiety, how that might be exhibited by the patient, along with the professional skill and ability to support the patient to deal with that anxiety sufficient to proceed to the surgery. During the process of receiving the patient the Dental Nurse is monitoring the patient for other signs related to more general aspects of health and well-being which may be being communicated and providing insight into the potential impact on any treatment to be undertaken.
The previous described are vital tasks which require professional skill and considerable knowledge and understanding. Remember, just because you make it look easy – it does not mean that the tasks are not complexed, and moreover achieving excellence in Dental Nurse practice requires a significant depth and ability to think critically.
Accurate professional depiction
Professional depiction requires professional confidence and there might be a number of reasons why this is inhibited, why as dental nurses we might be cautious or reticent about choosing to professionally depict ourselves. However, accurate professional depiction is not about self-aggrandisement but about appropriate recognition and acknowledgement of the contribution that we make. Few dental nurses or dental professionals work for purely altruistic reasons, most choose their professions with the intention of building a professional career through participating in a fulfilling and meaningful occupation, which is recognised, respected, valued and rewarded. If dental nurses are neither recognised nor valued then the dental work force is likely to be depleted of the brightest and most capable individuals, who will seek professional fulfilment and meaningful work elsewhere.
Conveying and depicting Dental Nurse practice cannot be achieved effectively without reference to the research and theoretical concepts, which underpin it. Thus, routine Dental Nurse work is now starting to evolve towards evidence-based Dental Nurse practice. No longer is it sufficient for dental nurses to defer to a colleague's direction and decision without understanding the theoretical and evidence base for that decision14.
The future…
Despite the current challenges, dental nurses have much to look forward to, from the outcome of Advancing Dental Care, and the related Dental Education Reform Programme (DERP)15, to the newly launched CGDent route through which dental nurses can gain recognition for their advanced levels of practice.
Most notably, the complex nuance of dental nursing has been skilfully captured within the recently published Dental Nurse Career Pathway16.
CGDent has been forward-thinking and responsive, producing a framework through which dental nurses can gain recognition and parity of esteem for their significant achievements commensurate to the level of expertise and standing within the dental community, across the various stages of their career.
To those dental nurses seeking to be valued for what they do and what they contribute, visit CGDent17 to find out more about the Faculty of Dental Nursing and Orthodontic Therapy and how you can start your journey to gain professional acknowledgment, and be part of a Dental Nurse community. After all dental nursing is a profession that is looking to the future, and the CGDent Dental Nurse Career Pathway is a perfect vehicle to get us there.
Bibliography used in the compilation of this blog:
1. Reed, D. (2018) 'What Is Professional Voice?', British Dental Nurse Journal, Spring: Edition 2.
2. Reed, D. (2014) 'The Stories we tell about ourselves can change the Professional Image of Dental Nursing', Dental Nursing, Dec.
3. Reed, D. (2011) 'Novice to Expert', Vital, Spring.
4. Reed, D. (2010) 'Professional Depiction', Vital, June.
5. Reed, D. (2009) 'Speak up DCPs: Professional Voice', Vital, 7, pp.24-27
6. Sutton, N. (2022) NHS "dental deserts" persist in rural and deprived communities – LGA analysis. Online: available at https://www.local.gov.uk/about/news/nhs-dental-deserts-persist-rural-and-deprived-communities-lga-analysis
7. The Dentist (2022) England's 'dental deserts' and the urgent need to level up access to dentistry. Online available at https://www.the-dentist.co.uk/content/news/england-s-dental-deserts-and-the-urgent-need-to-level-up-access-to-dentistry
8. The Week (2022) The crisis in dentistry: why has finding an NHS dentist become so difficult? Online available at https://www.theweek.co.uk/news/uk-news/958125/the-crisis-in-dentistry-explained
9. Public Policy Exchange (2022) Eliminating Dental Deserts: Ensuring Access to an NHS Dentist Across the UK. Online 27th October 2022. Available via https://www.publicpolicyexchange.co.uk
10. Hansard (2022) Health and Social Care Update – 22nd September 2022. https://hansard.parliament.uk/Commons/2022-09-22/debates/1D1D386B-0440-4DE7-A810-D13A968EC920/HealthAndSocialCareUpdate?highlight=dental%20deserts#contribution-1756705C-4F88-49D0-9EC6-EB69D5C9528F
11. Morley, C. (2022). Dental Nurse Recruitment and Retention: Health Education England Northwest. Unpublished
12. Dentists Act (1984) Section 36c. Available online: https://www.legislation.gov.uk/ukpga/1984/24/2006-07-28?wrap=true&view=extent
13. General Dental Council (2013) Standards For The Dental Team. GDC: London. Available online https://standards.gdc-uk.org/Assets/pdf/Standards%20for%20the%20Dental%20Team.pdf
14. Government of Health and Social Care, the Welsh Government, the Department of Health Northern Ireland, Public Health England, NHS England and NHS Improvement and with the support of the British Association for the Study of Community Dentistry (2021) Delivering Better Oral Health; An Evidence-Based Toolkit For Prevention. 4th Edition. Available online: https://www.gov.uk/government/publications/delivering-better-oral-health-an-evidence-based-toolkit-for-prevention#full-publication-update-history
15. Health Education England National Health Service United Kingdom (2021) Advancing Dental Care Review: Final Report https://www.hee.nhs.uk/our-work/advancing-dental-care
16. College of General Dentistry (2021) Career Pathway For Dental Nurses. Available online at https://cgdent.uk/career-pathways/
17. College of General Dentistry (2022) Our Memberships. Available online at https://cgdent.uk/membership-eligibility-2/
Dr Debbie Reed FCGDent, is a Dental Nurse and Associate Professor and Director of Advanced and Specialist Healthcare at University of Kent. She is Chair of the College's Career Pathways Dental Nursing and Orthodontic Therapy Group and Vice Chair of CGDent's Faculty of Dental Nursing and Orthodontic Therapy.