Friday-Saturday 12-13 May 2023, Birmingham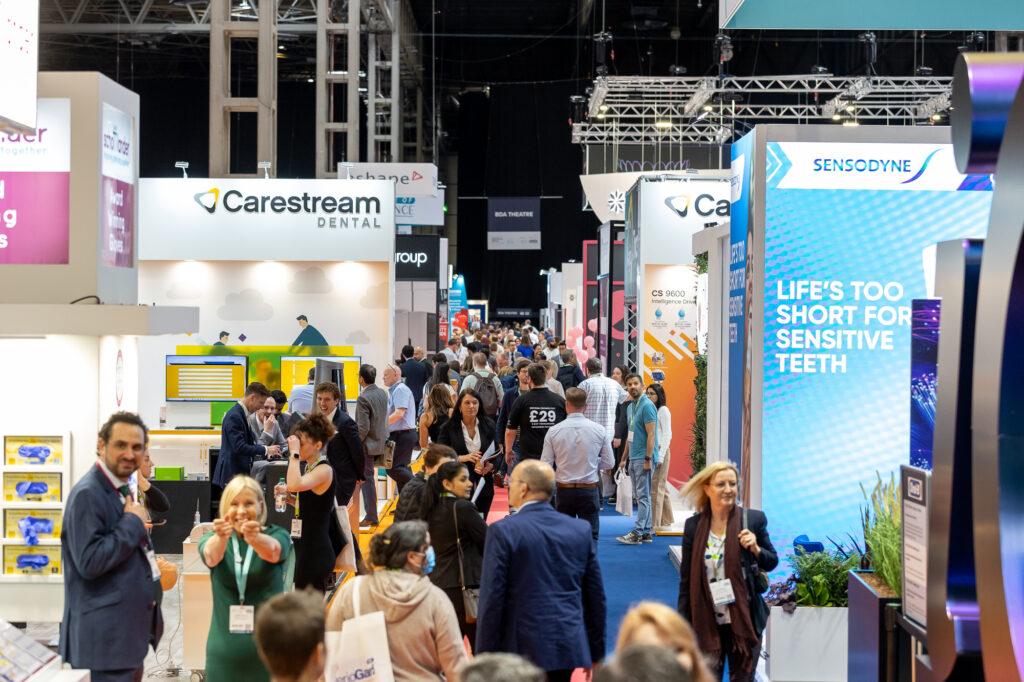 On 12 & 13 May 2023, the College returned to the British Dental Conference & Dentistry Show, for its biggest presence to date.
The British Dental Conference & Dentistry Show is the UK's largest event for dental professionals, with an expected 200 CPD lectures, 400 exhibitors and thousands of colleagues to meet, and it took place on Friday 12th and Saturday 13th May 2023 at the NEC Birmingham. You can find out more on the conference website.

Throughout the conference, the College hosted the brand new CGDent Professional Development Theatre, in which knowledgeable speakers covered a wide range of career development and clinical topics, including:
Advertising and social media: dento-legal considerations
How to move into orthodontics
How to make the most of your career in dentistry
The many routes to Fellowship: what will yours be?
How to waste your time and money on the wrong training
Mouth cancer: what does the dental team need to know?
How to get into practice in the UK after qualifying abroad
Creating prevention-led growth for your practice
The changing nature of dental careers
How to move into facial aesthetics
How to get into practice ownership
Beyond clinical practice: how to expand into teaching and research
Full and up-to-date details of the CGDent Professional Development Theatre programme can be found on the BDCDS website – click Conference then 2023 Conference Programme.
The College also be hosted the CGDent Careers Clinic, a fantastic new initiative which offered visitors the opportunity to discuss their career aspirations with our speakers, who were on hand following their lectures to offer informal advice and answer questions. Themed time slots included:
College membership
Identifying the right training
Developing your career
Gaining Associate Fellowship & Fellowship
Moving into orthodontics
Moving into facial aesthetics
Becoming a practice owner
Expanding into teaching and research
Expanding into dento-legal work
Getting into practice after qualifying abroad
Full and up-to-date details of the CGDent Careers Clinic programme can be found on the BDCDS website – click Conference then On-stand Education.
Delegates were also be able to visit the CGDent Stand (Q01) at any time, where staff and senior members of the College were available to answer any queries you may have about the College and membership, or just to say hello – members and non-members alike were strongly encouraged to come and introduce themselves.
Conference registration was FREE for all dental professionals.