General dental practices are being sought for an NHS-funded research project, and the researchers are encouraging CGDent members to apply to participate.

The study into Pulpotomy or root canal treatment for the management of Irreversible Pulpitis in mature teeth (PIP study) compares the effectiveness of full pulpotomy and root canal treatment for irreversible pulpitis in permanent pre-molar and molar teeth.
Following a successful feasibility study which informed the final design of the PIP study, the researchers are now looking to recruit general dental practices in Scotland and England to each support the recruitment of approximately 11 participants and follow them up at one year. Training, support and remuneration are provided.
The project is being conducted by the Universities of Dundee, Aberdeen, Glasgow, Liverpool, Sheffield, King's College London, plus NHS Education for Scotland and the Centre for Healthcare Randomised Trials and was commissioned by the NHS National Institute for Health Research Health Technology Assessment programme.
PIP study details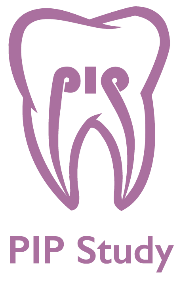 Patient participants will need to be at least 16 years old with symptoms indicative of irreversible pulpitis in a pre-molar or molar tooth with deep caries and/or a deep restoration. They must be seeking treatment at an NHS dental practice and receive a full pulpotomy.
Patients whose teeth have immature roots, clinical or radiographic signs of a necrotic pulp, insufficient tissue for a restoration or a poor prognosis (e.g. internal or external resorption) will not be eligible, likewise those with presence of a sinus, tenderness to percussion, buccal tenderness, pathological mobility or evidence off pathology on a periapical radiograph. All participating patients must be able to give informed consent.
Dentists taking part in the study will receive training, with fees and verifiable CPD provided, as well as remuneration covering set up costs, the cost of administration at the start and end of the study, service support cost and attendance of the end of study conference. You would continue to claim NHS fees and any charges for private treatment in the usual way.
Further information is available here. If you are interested in participating or have any questions, please email PIP‐[email protected] or complete the site initiation questionnaire.