Dental indemnity organisations have issued a consensus statement encouraging dental professionals to make sure they seek advice from appropriate sources when patient safety incidents occur.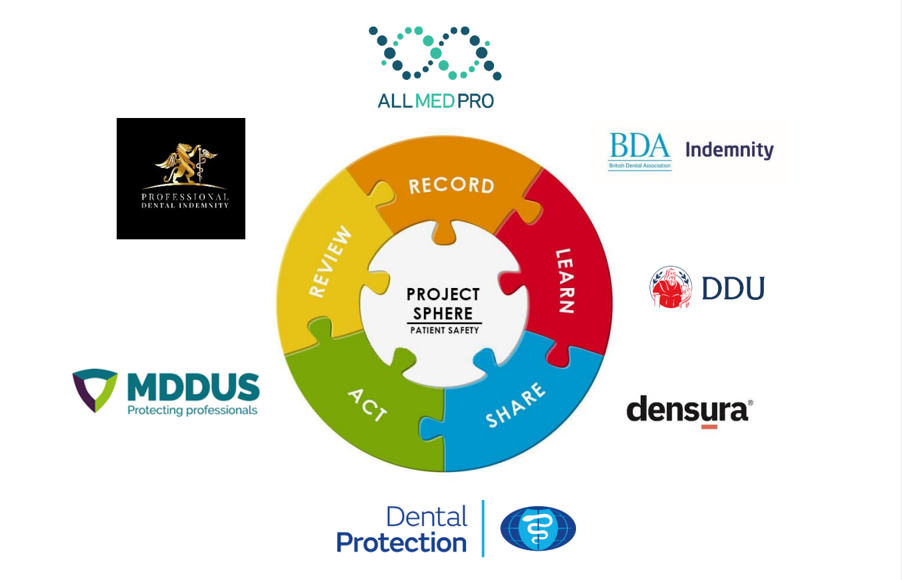 The organisations – BDA Indemnity, the Dental Defence Union, Dental Protection, the Medical & Dental Defence Union of Scotland, All Med Pro, Densura and Professional Dental Indemnity – formed a working group as part of 'Project Sphere', an NHS England-led patient safety forum, in order to help move away from the 'blame culture' in the profession.
The consensus statement, which is hosted by the College here, discourages use of social media and other informal information sources – which have the potential to leave dental professionals misinformed – and reassures dental professionals that "there is no limit to the number of times you can call for advice, and the frequency of calls does not impact individual indemnity fees."
Project Sphere is chaired by Jason Wong FCGDent, Deputy Chief Dental Officer for England, and the College is represented in the project by Dr Mick Horton FCGDent, former Dean of the Faculty of General Dental Practice UK (FGDP) and now Chair of the College's Board of Trustees.
The full consensus statement is available at https://cgdent.uk/indemnity-consensus-statement/
Members of the College of General Dentistry receive a discount on their Dental Protection subscription fees. Full Members qualify for a 5% reduction on their fee, and those admitted to Fellowship benefit from an 8% discount. For further information, visit https://cgdent.uk/discounts/