Abhi Pal FCGDent has been elected as the next Dean of the Faculty of General Dental Practice UK (FGDP), and will become the first elected President of the College of General Dentistry.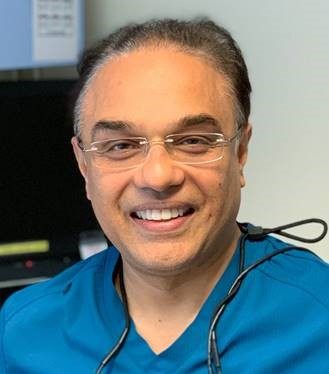 Dr Pal qualified in 1987 with honours and distinction from Guy's Hospital, London, and has worked in general dental practice ever since, joining The University Dental and Implant Centre, a mixed NHS and private practice in Edgbaston of which he is Principal, in 1991.
With special interests in dental implantology and restorative dentistry, he is Editor of FGDP's Training Standards in Implant Dentistry, for which he is currently leading the development of mentoring requirements, and was a tutor in Risk Management on the University of Warwick's MSc courses in implant and restorative dentistry for seven years.
He joined FGDP in 1997, becoming active in its West Midlands division as a tutor and examiner for the MJDF, and later being awarded the Diploma of Fellowship. He was elected to represent the region on the National Faculty Board in 2014, was re-elected in 2017 and 2020, and is Chair of the FGDP Professional Affairs Committee, and a Senior Member of the Faculty Academy. In addition he represents the Faculty at meetings of Health Education England's Advancing Dental Care Stakeholder Forum, and is involved in the development of a GDP career pathway for CGDent.
He has also previously served the Faculty as Chair of both the Education and Finance Committees, as Junior Vice-Dean (2016-17) and Senior Vice-Dean (2019-20), and as its representative on the Health Education England dental advisory group and NHS England clinical reference group on record-keeping standards.
He is one of the authors of the FGDP-CGDent guidance, Implications of COVID-19 for the safe management of general dental practice, and has played a leading role in developing the Faculty's international relationships, most recently organising a joint webinar on dental practice during the coronavirus pandemic in conjunction with the dental associations of Kenya, Sri Lanka and Nepal.
Abhi also holds the Expert Witness Certificate from Cardiff University Law School, and has twenty years' experience of providing clinical assessments and reports, and giving evidence at courts and hearings, as an independent expert for lawyers, regulatory bodies, insurers and defence organisations. He advised Heart of Birmingham NHS Primary Care Trust on dental complaints, clinical governance and commissioning for twelve years, and brings his dento-legal knowledge to bear in representing the Faculty on the GDC's complaints handling policy group, and at Dental Complaints Service stakeholder meetings. In 2019 he was also Guest Editor of a themed issue of the Primary Dental Journal on dento-legal matters.
He is a Fellow of the Faculty of Dental Surgery of the Royal College of Physicians and Surgeons of Glasgow, has a Postgraduate Award in Medical Education from the University of Warwick, and holds the Membership in General Dental Surgery qualification of the Royal College of Surgeons in Ireland. He has also been a Foundation Trainer for twenty-five years, and is a member of NHS Education for Scotland's National Review Panel for Vocational Training.
Elected for a three-year term, he will be inaugurated as FGDP(UK)'s eleventh and final Dean on 25th June 2021, succeeding Ian Mills. He will become the first elected President of the College of General Dentistry, succeeding the Honorary Founding President, Nairn Wilson, upon the transfer of the Faculty to CGDent. It is intended that the transfer will take place on 1 July, though membership of CGDent is already open to all dental professionals.
Commenting on his election, Dr Pal said:
"I would like to thank my colleagues for the faith they have placed in me. It will be an enormous privilege to lead this country's only professional body dedicated to general dental practice, an organisation with which I have been involved for 24 years, and a deep responsibility to be the first elected President as the Faculty fulfils its destiny of becoming an independent College of General Dentistry. I invite all those in the general dental professions in all four nations of the UK to join us as we take this historic step."
Ian Mills, current Dean of FGDP(UK) and a Trustee of the CGDent, added:"Many congratulations to Abhi on his election as Dean. An accomplished practitioner, with a proven commitment to postgraduate dental education and a detailed understanding of good practice and standards, he is a highly respected colleague and members should be delighted that our organisation will be in such good hands at this critical time."