Hamna Khan, fifth year BDS Student, University of Manchester, gives you her tips for a successful new academic year after an extended break from clinical practice.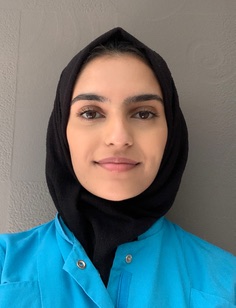 It's that time of year again for us to buy our planners, top up our stationery and wipe the dust off our clinic shoes! Only this time, things are going to be a little bit different. It's completely normal to feel anxious or nervous about the upcoming academic year, so here are some tips on how to settle back into the operator chair and kick-start your studying.
Online teaching
Without a doubt, this will be the new normal and adjusting to this style is vital. You will need to learn to adapt to online teaching, so get to know your new virtual tools. Our future studies are expected to be this hybrid-learning model so embracing this as soon as possible will boost your chances of success. Whether sitting in a cafe or at your bedroom desk is how you work best, meshing your ideal study surroundings with your university teaching this year is how you will engage and absorb the most information.
Reviewing theory
Not having the time won't be an acceptable excuse this year so if you haven't already, start looking back at previous years' notes. Brush up on those topics you don't feel as confident in and know procedures inside out so there's no time to waste when faced with one.
Articles
Whilst extra reading was important before to complement your studies, reading recent articles now is more valued than ever. It's key to stay up to date with the latest Covid-19 guidelines and the pandemic's ever evolving impact on Dentistry as a profession. Regardless of your year of study, Covid-19 will have changed aspects of your degree and it's good to know how and why. The FGDP website and various social media channels prove to be great resources to help with this.
Use your time wisely
Being back at University will definitely mean life's on the go again but you will almost certainly still have spare time and many hours off campus. Planning in advance and time boxing will help you maintain focus on your studies. Also, breaking up your work into smaller chunks can help you adjust back to life as a dental student. Aside from your dental learning, it's essential to stay productive and not slip back into the laid-back routine many of us will be familiar with after having so many months away. Pencilling in regular physical activity to stay fit or volunteer work where help is needed are just a couple of the many things you can do.
Pace yourself
Many of us will be eager to get back into the thick of things but just know it's okay to not get that alginate impression first time like you used to be able to do! It would be ideal to continue from where you left off but we've all missed out on clinical experience and we've all been away from the drill just as long as each other. You may need to do some extra practice to get rid of your rustiness, but don't be too hard on yourself because before you know it you'll have bounced back!
Find your support system
Dentistry can be challenging as it is and confiding and leaning on others is something that is part and parcel with the degree. During these unprecedented times, spending quality time with friends and family or anyone who you feel uplifts and encourages you will support you in your journey and enable you to carry on. Although our University experience is likely to be different to last year, it is still important to embrace student life as much as possible, either in person – respecting the relevant Government guidelines, or virtually. Engaging in the campus community remains a powerful and long-lasting benefit of these five years at University.
I hope this helped you feel more at ease and good luck with the year!
Author bio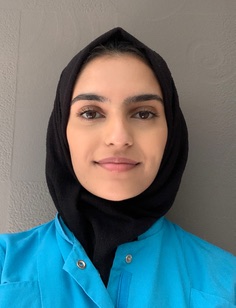 I am currently in my final year of Dentistry at the University of Manchester. Over the past four years, I've gained insight into a variety of different fields and look forward to expanding my understanding in order to find the path best suited to me. I enjoy building rapports with patients and improving their quality of life through dental care.
Outside of University, I spend time with my family and friends and enjoy travelling abroad but also exploring the scenic places the UK has to offer!
Hamna Khan
This student advice blog was originally published by FGDP(UK) in October 2020 and has been republished by the College of General Dentistry with the author's permission.