Webinar, Thursday 30 November 2023, 2pm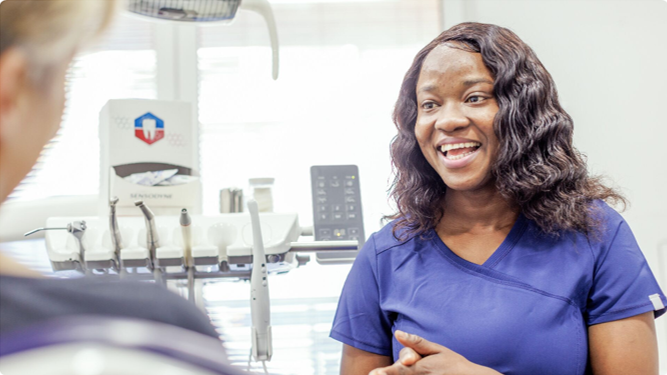 Dental teams across the country face great challenges in providing accessible support for their patients and communities. The College of General Dentistry works to support the whole dental team in addressing these challenges, for the benefit of the nation's oral health.
We have been working with Haleon, a global leader in consumer health with brands like Sensodyne or Corsodyl trusted by millions of patients, to conduct a survey to better understand the role preventative oral care plays in routine dental appointments.
The study, featuring insights from dental health professionals and patients, highlights the importance of preventative oral care, whilst also pointing to opportunities for its enhancement, supported by the clinical team, across the UK.
In order to unlock the findings of the survey, the College and Haleon hosted a live webinar on 30 November 2023. A recording of the webinar is available to view below.
Speakers:
Sarah Murray MBE, Board Member of the Faculty of Dental Hygiene and Therapy, College of General Dentistry
Bas Vorsteveld, Vice President and General Manager, GB&I, Haleon
Dr Kate Fabrikant, Medical Director, Northern Europe, Haleon

Membership of the College of General Dentistry is open to all registered dental professionals and dental students. Find out about our membership types and fees here.
Sign up to the College's monthly newsletter
---
Can you help us in the next phase of our research? We would like to hear from practices around the UK who are interested in hosting an evening focus group to explore preventative oral care advice given within practice – find out more.