Thursday 25 January 2024, 4-6pm, London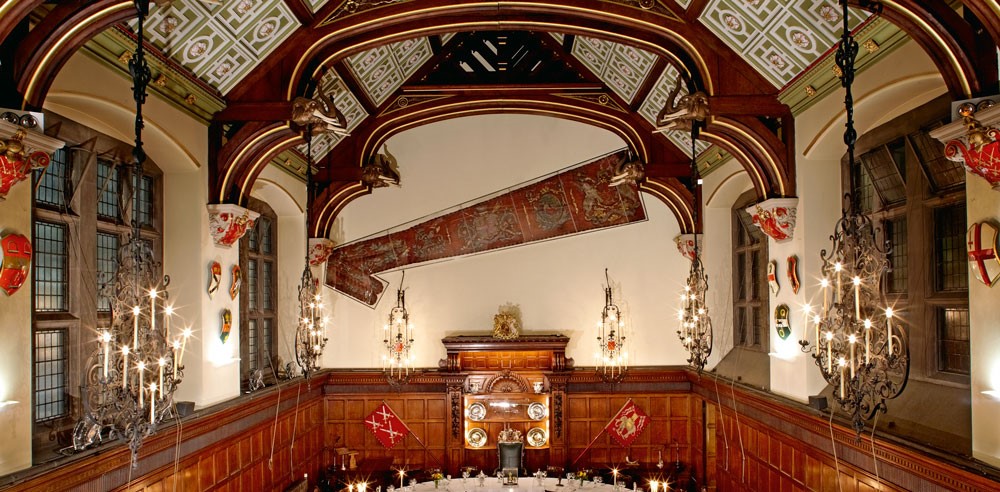 The Court Room, Cutlers' Hall, Warwick Lane, London EC4M 7BR
The third gathering of the College's '1992 Circle' will take place on the afternoon of Thursday 25 January 2024. We will be returning to the historic Cutlers' Hall in London.
All those who are fully retired from practice and were a Fellow of the Faculty of General Dental Practice (UK), or are or were a Fellow of the College of General Dentistry, are eligible to join the Circle and to attend its periodical gatherings.
There is no charge to become a member of the Circle or to attend its gatherings.
If you meet the eligibility requirements and would like to join the 1992 Circle, we'd be delighted to hear from you – please contact us at [email protected]
And if you know any retired Faculty Fellows who are not currently aware of the Circle, please let them know about it and encourage them to get in touch with us.
Members of the Circle will receive separate notification of the meeting by email, together with instructions on how to register their intention to attend.
As the Fellows' Winter Reception, which takes place immediately afterwards in the same venue, is now fully booked, any attendees of the 1992 Circle winter gathering who do not have a place at the Reception but wish to attend, are advised to register on the waiting list by emailing us at [email protected]. Any members of the 1992 Circle who would like to attend the Fellows' Summer Reception, which will take place in June 2024, are advised to pre-register here.
The 1992 Circle is named in honour of the year the Faculty of General Dental Practice was founded, a key moment which brought together the members of the College of General Dental Practitioners (UK) and of the Advisory Board in General Dental Practice of the Royal College of Surgeons of England, with the shared ambition to create an independent College over time. It aims to bring together, and recognise, those whose vision put the general dental profession in the UK on that journey, and those whose ongoing commitment carried this through to the establishment of the College of General Dentistry.