Thursday 25 January 2024, 6-9pm, London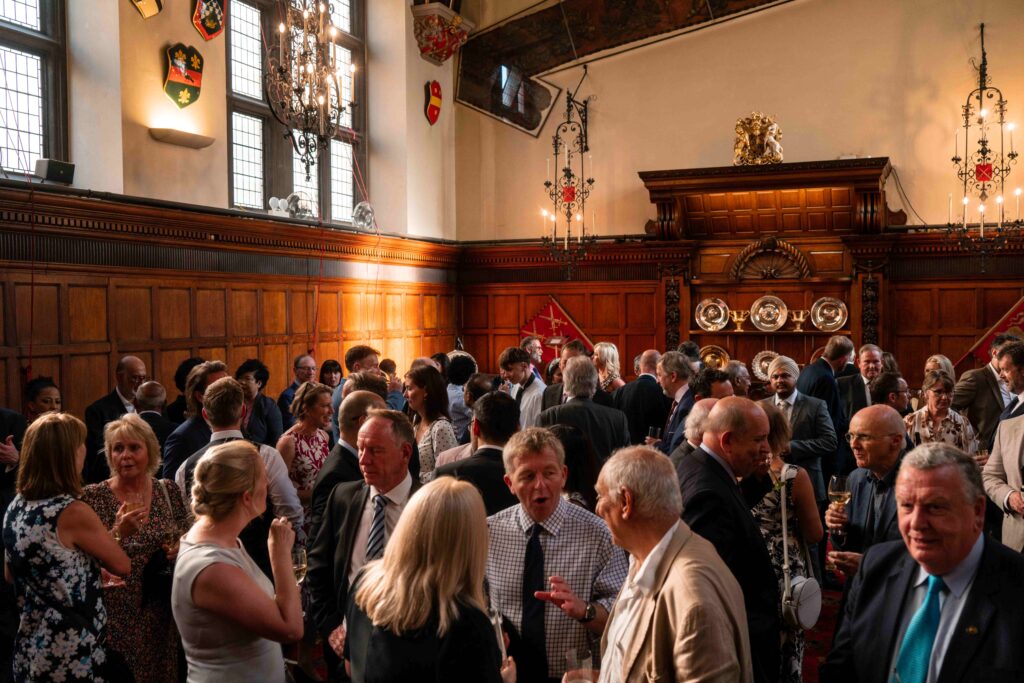 The Livery Hall, Cutlers' Hall, Warwick Lane, London EC4M 7BR
The Fellows' Winter Reception is currently full. If you would like to add your name to the waiting list, please email [email protected].
The second College of General Dentistry Fellows' Winter Reception will take place on the evening of Thursday 25 January 2024. We will be returning to the historic Cutlers' Hall in London, where this year's Fellows' Summer Reception took place.
The event will include welcome addresses by the President and Chair of the College, the admission of new Fellows, and presentations of College-awarded diplomas and certificates.
An opportunity to network with peers, as well as to meet College Trustees, Council members and staff, the reception is open to all Fellows and Associate Fellows, those due to be presented with a diploma or certificate, and those enrolled in Certified Membership.
Priority for tickets is given to new Fellows, Diplomates/Certificants and individuals who applied for the Fellows' Summer Reception but were unable to be accommodated.
Retired Fellows attending the Fellows' Reception are also encouraged to attend the 1992 Circle gathering, which takes place in the same venue immediately prior to the reception.
Information on eligibility for Fellowship of the College (FCGDent) and Associate Fellowship (AssocFCGDent) is available here