Recorded webinar. Tuesday 5 October 2021.
Participants take an honest look at urgent dental care (UDC) during and after the initial period of the COVID-19 pandemic. The opportunities and challenges that arose during the pandemic are examined and new models for UDC considered.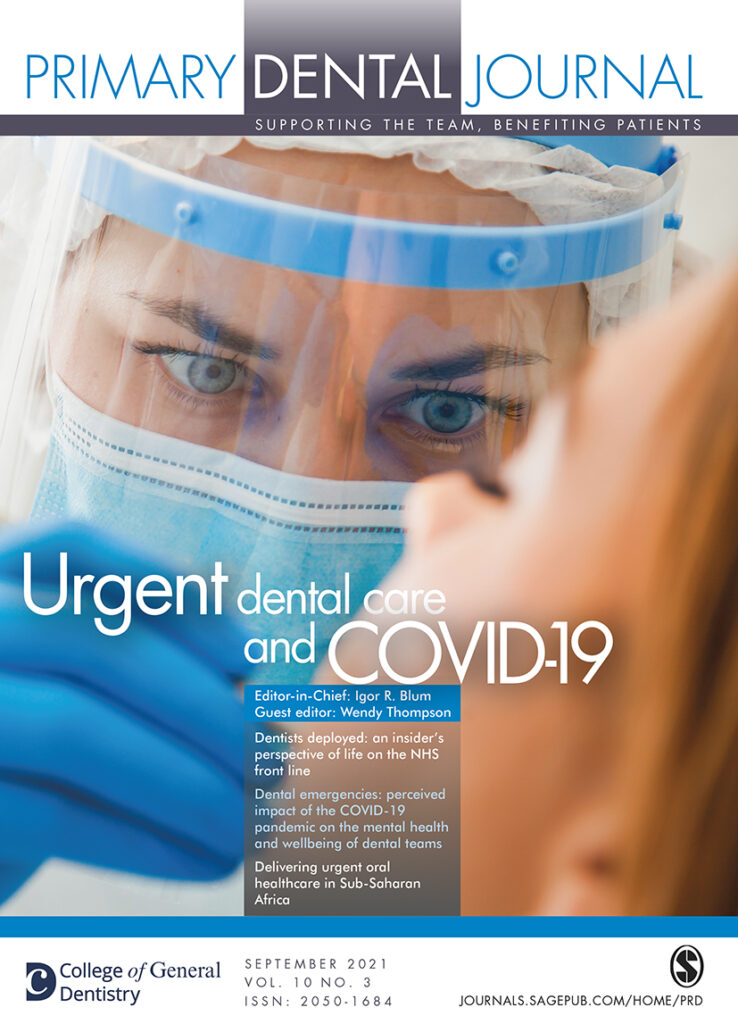 Chair:
Dr Wendy Thompson, general dental practitioner and academic
Speakers:
Simon Hearnshaw, Training Programme Director, Yorkshire and the Humber
Ian Kerr, general dental practitioner
Rachel England, dental hygienist
Jacob Lant, Head of Policy and Research, Healthwatch England
Dr Heidi Rabie, Chief Dentist of AHS Public Health Dental Clinics
CGDent members and ProDental subscribers have access to the recording of this event, and can claim CPD hours, free of charge. A £20 fee applies for non-members/non-subscribers.
Part of the partnership between the College and ProDental CPD, this webinar is in our PDJ Live series, which discusses issues and topics highlighted in the College's themed, member journal, Primary Dental Journal. To receive information on further upcoming events, sign up to the CGDent newsletter.
Membership of the College of General Dentistry is open to all registered dental professionals. Membership for dentists is available from £94, and for other registered dental professionals from £33. The full list of CGDent membership rates is at https://cgdent.uk/membership-fees/.