Dr Debbie Reed AssocFCGDent has received the inaugural Janet Goodwin Award, which was conferred last night by Abhi Pal, President of the College of General Dentistry (CGDent), at a reception marking the 80th anniversary of the British Association of Dental Nurses (BADN).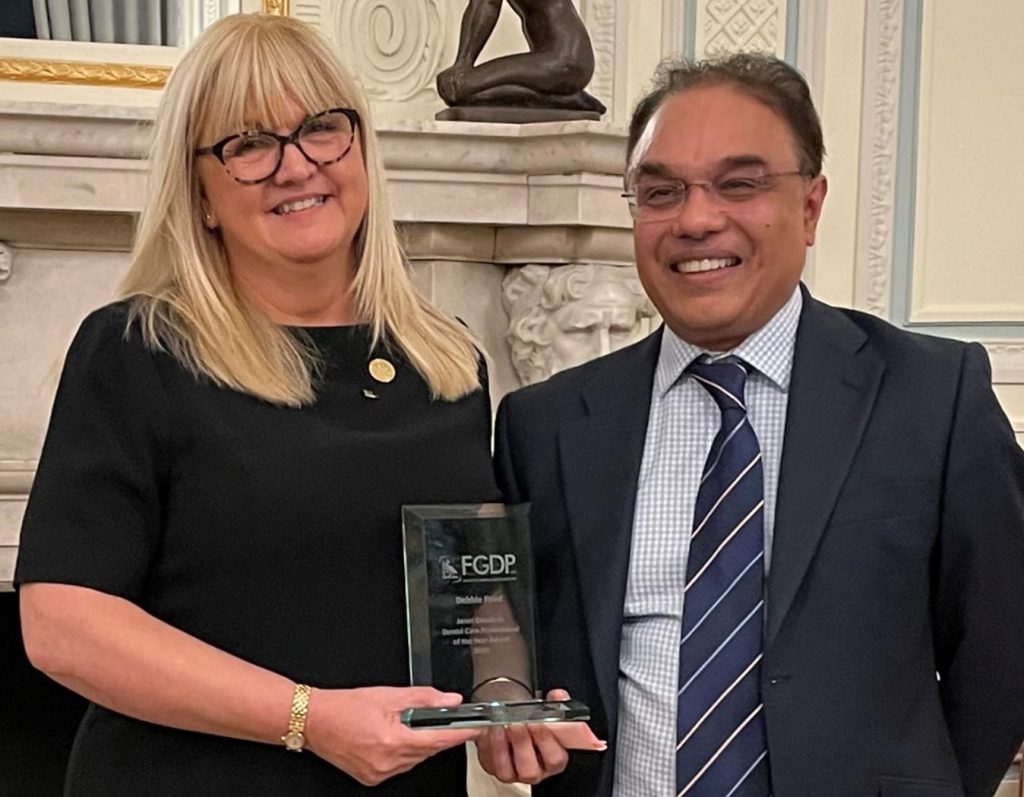 The new award was instituted to recognise achievement by dental care professionals (DCPs) in areas such as leadership, standards of professionalism and patient care, commitment to life-long learning, service to the profession and advocacy for the whole-team approach to general dental care.
A dental nurse, Associate Fellow of CGDent, and accomplished and passionate tutor, Dr Reed is Head of the Department for Digital and Lifelong Learning and the Centre for Professional Practice at the University of Kent, where she developed and runs the Masters in Advanced and Specialist Healthcare (Applied Dental Professional Practice pathway). She received the award in recognition of her extraordinary commitment to her own education, as well as that of others throughout the whole dental team. She completed an educational doctorate in 2019, and has written and contributed to articles on topics such as mentoring, evidence-based practice in dental nursing, and the professional image of dental nurses. The award also recognises her 'can do' attitude, her inspiration of others to want to achieve their very best, and her advocacy for DCPs to have the same career opportunities and experiences as dentists. Last year she was awarded the BADN Outstanding Contribution to Dental Nursing Professional Practice Award in recognition for her work with dental nurses.
The award to Dr Reed was announced in April 2021 by the Faculty of General Dental Practice UK (FGDP), which elected not to host a conferral ceremony at the time due to concern over potential coronavirus transmission.
The award honours the legacy of the late Janet Goodwin FFGDP(UK)(Hon.), who throughout her almost 50 years as a dental nurse was a staunch advocate for the advancement and recognition of DCPs.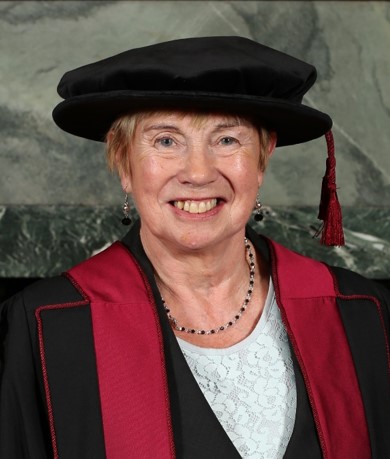 In a wide-ranging career, Janet worked in general dental practice, community practice, secondary care and healthcare management. She was the first dental nurse to be a member of the General Dental Council, and held a number of other notable posts including Chair of the GDC Standards Review Group and President of the Oral Health Foundation, and was both an Examiner and Chair of the National Examining Board for Dental Nurses. She served the FGDP for many years as a representative for the interests of the wider dental team, and became an Affiliate Member of the Faculty when it opened its membership to DCPs in 2005. An elected member and Chair of the Faculty's DCP Committee, she sat on the Board for over ten years as an Observer, contributed to many standing committees, provided input during the development of standards and guidance, and was awarded Honorary Fellowship in 2019. She passed away in September 2020 after a long battle with breast cancer.