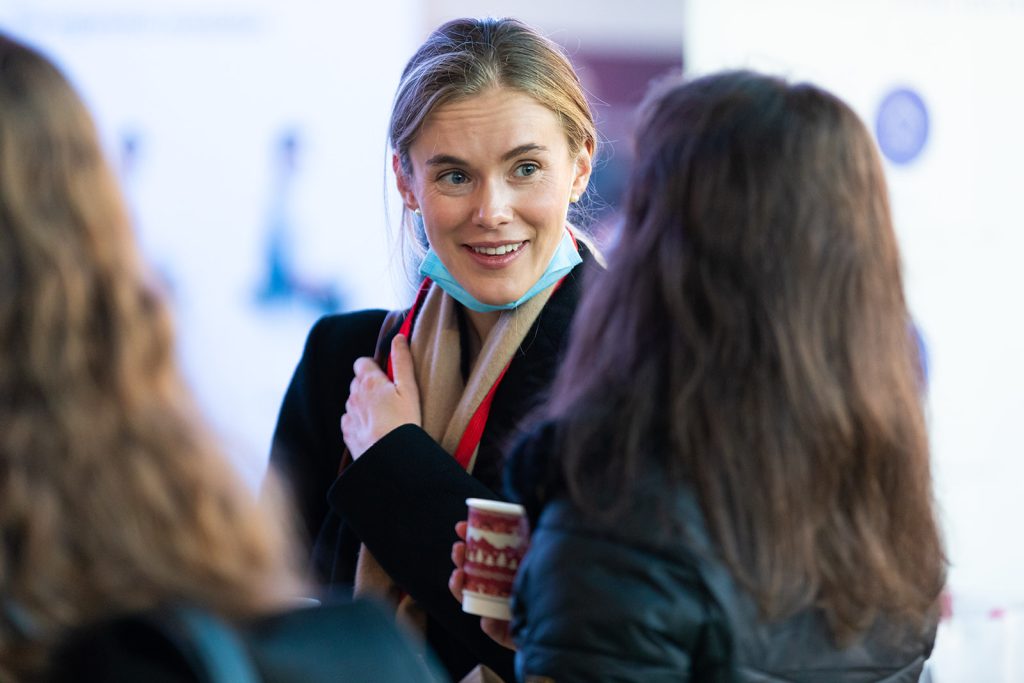 After the disruption caused by the COVID-19 pandemic over the last two years, the College was delighted to be able to connect with dental colleagues at two recent, major face-to-face study events in Gateshead and Glasgow. Valerie Silver, CGDent Northern, and Patricia Thomson, CGDent Scotland, describe the joy of getting back in touch with other dental professionals and updating clinical knowledge with some of the profession's top experts.
No More Nails – a new look for Northern and dentures!
By Valerie Silver MCGDent, CGDent Northern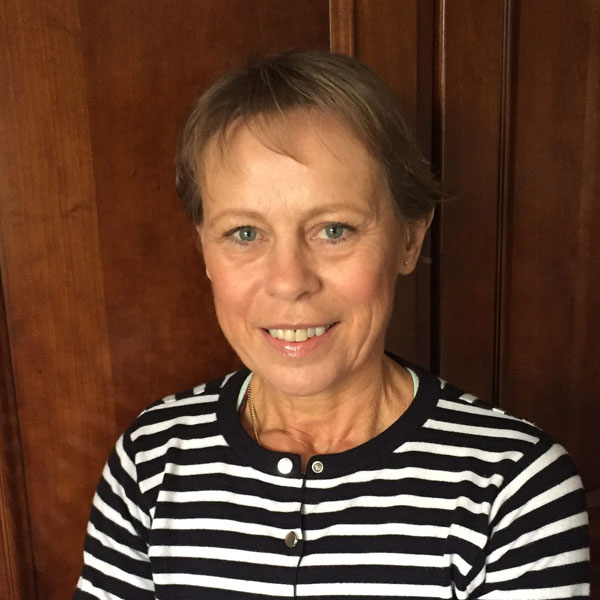 Although the Northern Study Day had been planned well in advance for 2020, we hadn't anticipated that a pandemic would sweep in and stop the world in its tracks. We made the inevitable decision to cancel in 2020 but, following months of restrictions, knew there was a demand for face-to-face events in the North East and so – while the second (or was it the third?) wave broke in early 2021 – we began planning again.
In July 2021, FGDP transferred to the new College of General Dentistry giving us the opportunity for a fresh start for the Study Day and we were delighted that Abhi Pal, the first elected President of the College, accepted our invitation to join us in his new role.
'The whole day was fantastically run. So good to have face-to-face a CPD event. James Field is a brilliant speaker and I learnt loads about prosthodontics, a very complicated clinical thing to provide for patients but taught in a way that is relatable and constructive.'
Top prosthodontic tips from James Field
We were hugely grateful to welcome James Field, a Senior Lecturer in Restorative Dentistry and Honorary Consultant in Prosthodontics, back to the North East to share his knowledge with us. 'No More Nails' was jam-packed with prosthodontic tips and advice designed to ensure that denture patients will sing our praises for years to come!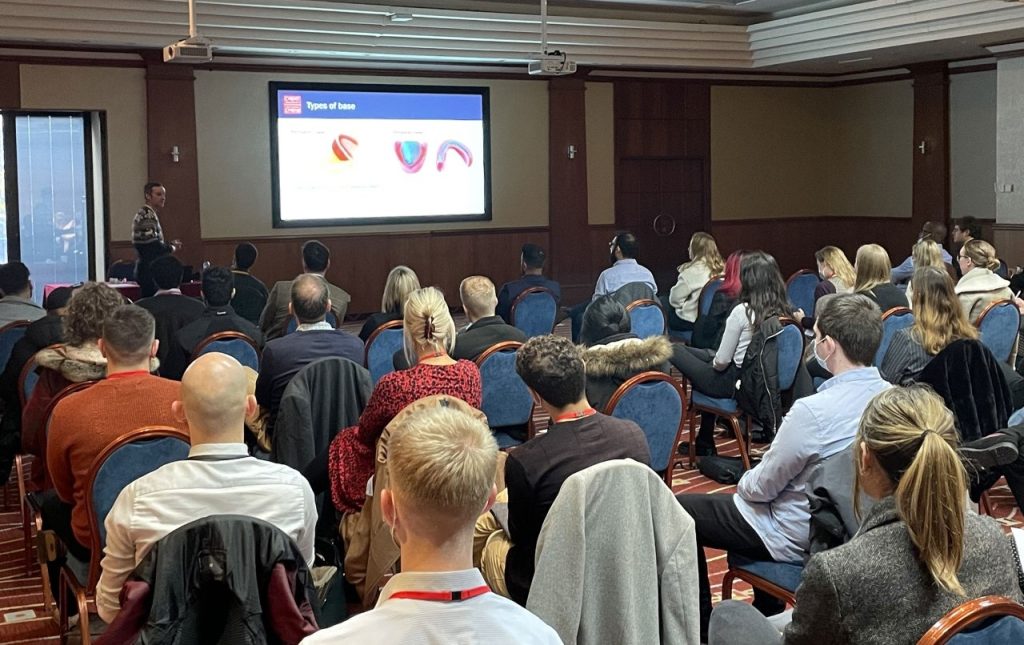 Top tips included invaluable information on the critical success factors for complete and removable dentures and how to implement techniques to achieve a strong border seal on the upper arch and optimally stable denture on the lower arch. He followed this by demonstrating simple and efficient methods for partial denture design and discussing the clinical stages of implant-supported over denture provision.
'I thought the presentations by James were excellent. I definitely learned many tips and tricks over the day that I will implement into my clinical practice.'
Building communities
Despite the difficulties resulting from the pandemic, close to 100 colleagues and a core group of exhibitors and sponsors joined us at the Gateshead Marriott MetroCentre. Many of them were Foundation Dentists and we are delighted to have retained and strengthened our links with the Northern Deanery and Health Education England as it establishes our goal moving forward of engaging with the whole dental team with an emphasis on mentoring and supporting early years colleagues.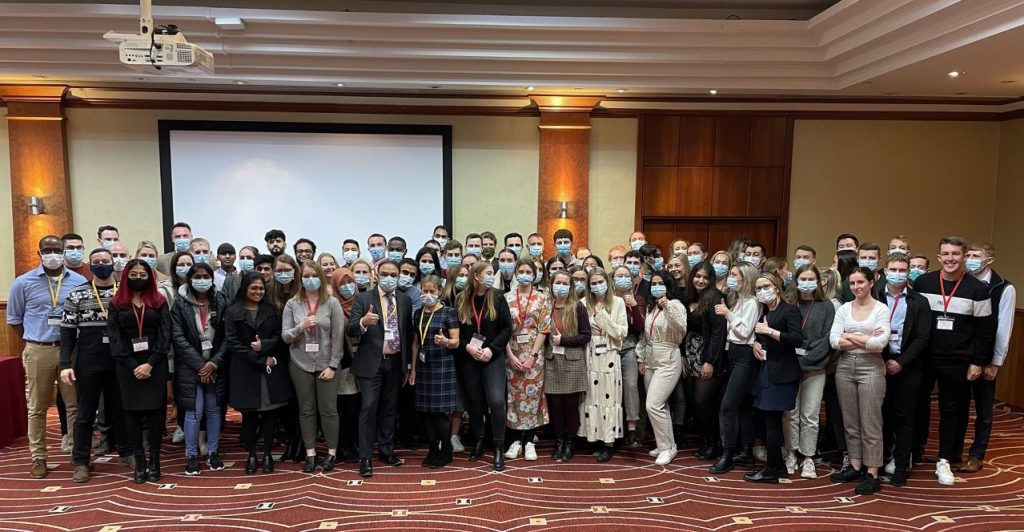 'An excellent speaker and a very well run event. Will look forward to another one. I particularly liked the friendliness of the committee.'
With that in mind, we are towards becoming a CGDent Affiliated Group. We plan to run local events when and where they are needed and, in particular, provide support for young dentists in the North East.
If all goes to plan, we will hold an informal virtual event in late spring or early summer 2022, before organising our follow up Study Day in the autumn. This is provisionally being planned to focus on oral cancers and treatments, and colleagues from across the UK (and further afield) are most welcome to join us!
---
The biggest one-day dental event in Scotland returns – with a new name
by Patricia Thomson AssocFCGDent, West of Scotland General Dental Practitioner, founding member of CGDent Scotland and Council member of CGDent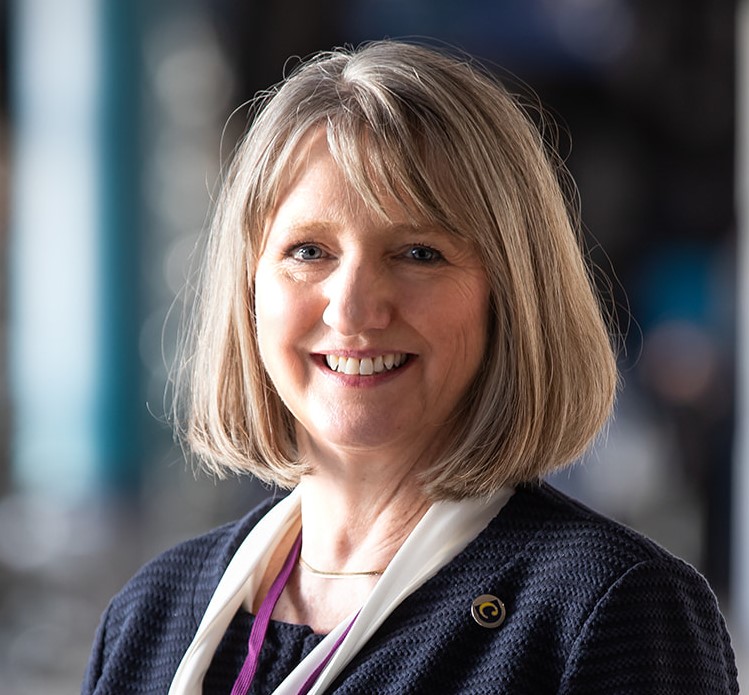 As we are all too aware, when the world locked down in March 2020, opportunities to engage with colleagues became virtual with face-to-face events banished from the diary. But in mid 2021, with society benefiting from double (then triple) vaccination and a lifting of restrictions, large scale dental events began to make a return, including a highlight in the calendar, December's Glasgow Study Day.
The Faculty Study Day, as so many of us knew it, was an institution – thousands of dental professionals having attended since its inception in 1992. It featured some of the legends of dentistry from Van Haywood and Gordon Christensen to Didier Dietschi and Serpil Djemal. Arguably the most social event in dentistry, it catered for 400 attendees and culminated in a drinks reception overlooking the Clyde.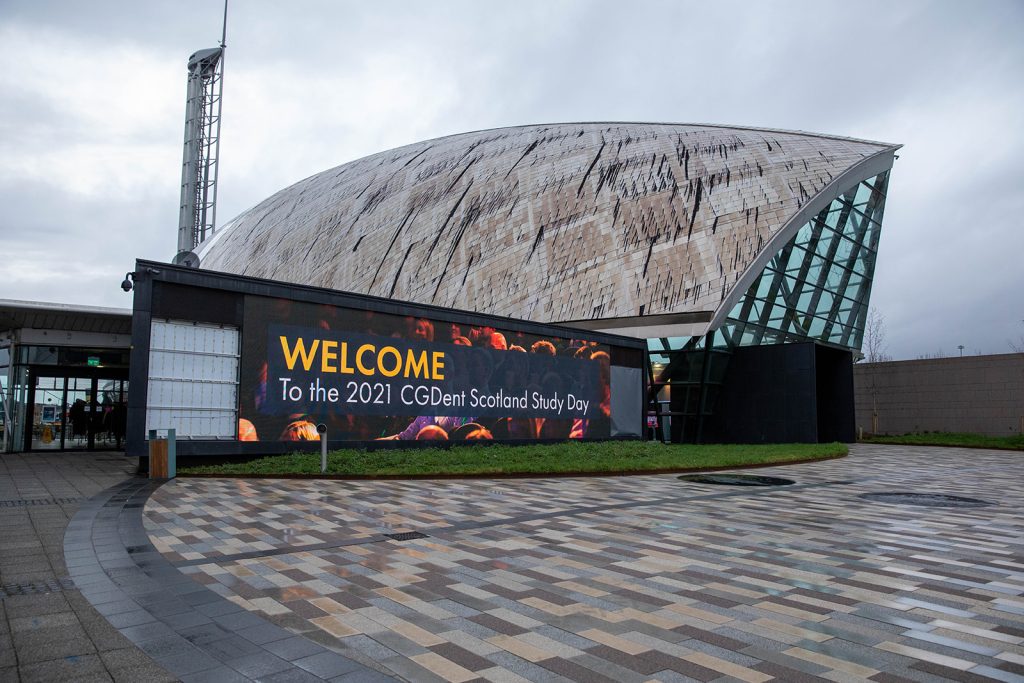 Hosting the Study Day as a CGDent Affiliated Group
In the West of Scotland, we have formed a CGDent Affiliated Group, supporting the principles and ethos of the College. We hope the College's Career Pathways for all dental professionals will provide many opportunities for mentoring and tuition to foster dental careers in Scotland. So, after our Covid-induced break in 2020, the Scotland Study Day was back with a new name, but with all of the popular elements intact.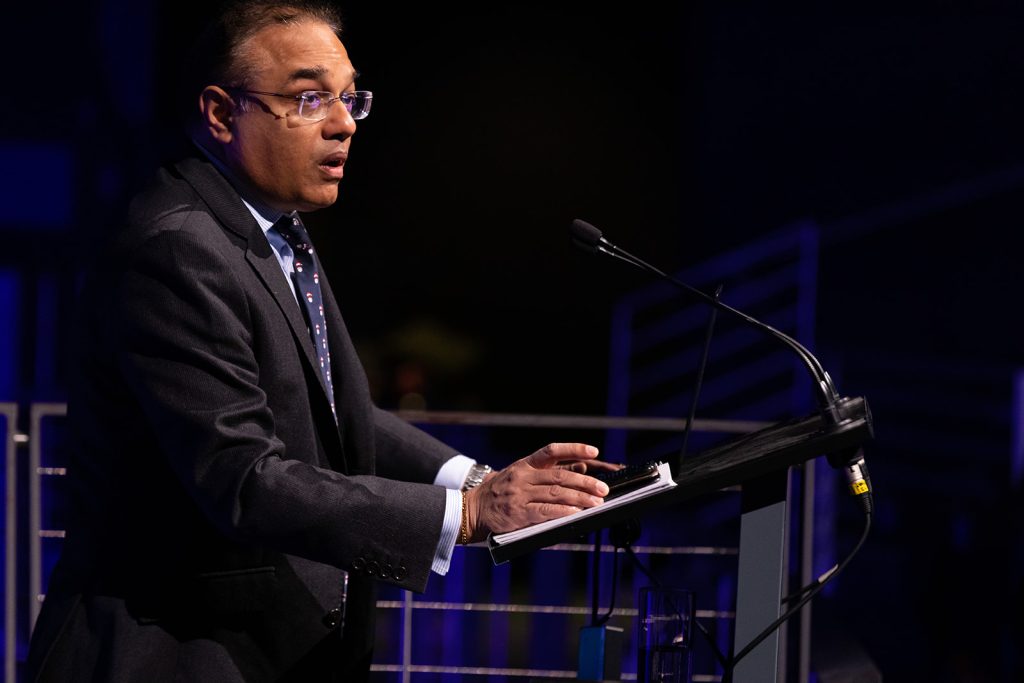 We marked our first meeting under the banner of CGDent by welcoming the first elected President of CGDent, Abhi Pal, and we were hugely grateful to our excellent speakers Iain Chapple, Carol Tait and Steve Bonsor for sharing their expertise. In particular, we were also thrilled to host the first major face-to-face dental meeting in Scotland since the start of the pandemic.
'Brilliant organisation, world-class presenters, fantastic atmosphere and lovely to be back at a face-to-face event.'
Safety was paramount with lateral flow tests requested alongside mask wearing in the IMAX lecture theatre while, for those who could not attend in person, live streaming was also available. Even so, we felt incredibly lucky to be able to hold the event just before the Omicron wave broke and all large-scale events in Scotland were either cancelled or postponed by the Scottish Government. We were delighted to be joined not just by dentists and hygienists but all of Glasgow's BDS5 cohort and more than 100 vocational trainees from across Scotland. Equally we could not have run the event without the support of more than 20 sponsors and exhibitors, many of whom have endured a torrid time during the pandemic.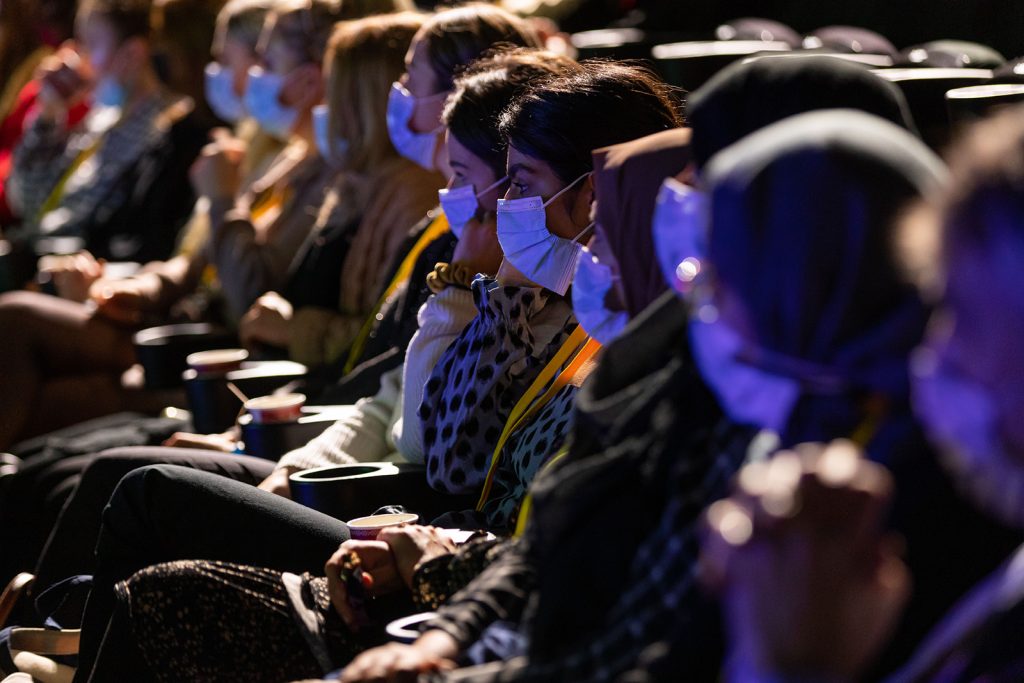 'Great to see the final year students and VTs so well represented and supported'
The Study Day brought together three of the UK's most experienced educators.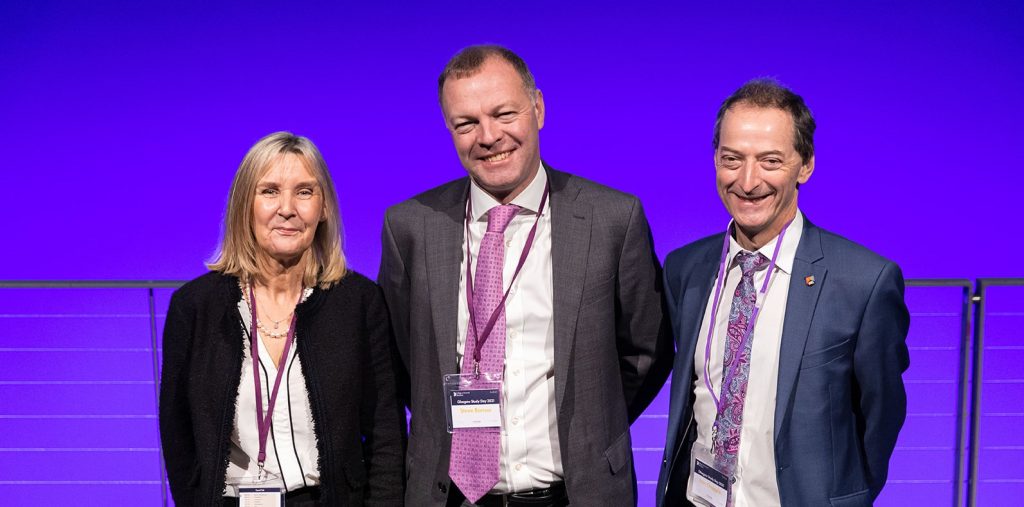 Based on current evidence, Iain Chapple discussed the relationship between periodontal disease and other chronic non-communicable diseases, and the role of the dental team in the medical management of their patients. He detailed the diagnosis of early peri implant disease, the consequences of late diagnosis, and reviewed the evidence for long term survival of implants versus periodontally involved teeth, before discussing the success rates and risk factors for implants and the associated legal issues.
'I have never enjoyed a periodontal lecture/session more. Thank you for making it very interesting today and engaging. I really enjoyed it!'
Carol Tait continued the theme by discussing pulpal and periapical disease and assessment for endodontic treatment, delivering clinical tips on the way, before moving on to complex endodontic problems and techniques, and likely treatment outcomes and methods to increase success rates.
The day finished with the Caldwell Memorial Lecture delivered by Steve Bonsor, General Dental Practitioner and lecturer at the Universities of Aberdeen and Edinburgh, whose stimulating address on modern dental materials was delivered in his inimitable, engaging and informative manner.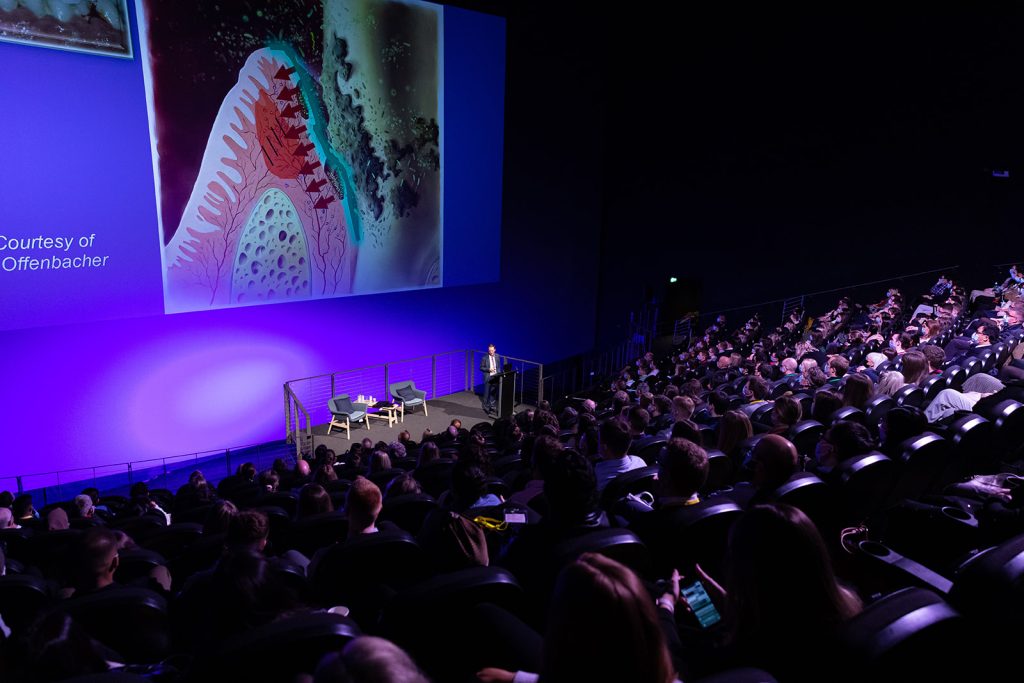 'Excellent organisation and presentations giving a very rounded day and all credit to the organisers to assembling such a great turn out.'
Delegates were almost universal in their praise of not just the speakers but of the luxury of being able to interact in person again. Covid allowing, we look forward to welcoming them back on 2 December 2022 (put the date in your diary!).
*All quotes from our official feedback