The special anniversary edition of the Primary Dental Journal, The General Issue – part 2, is now online.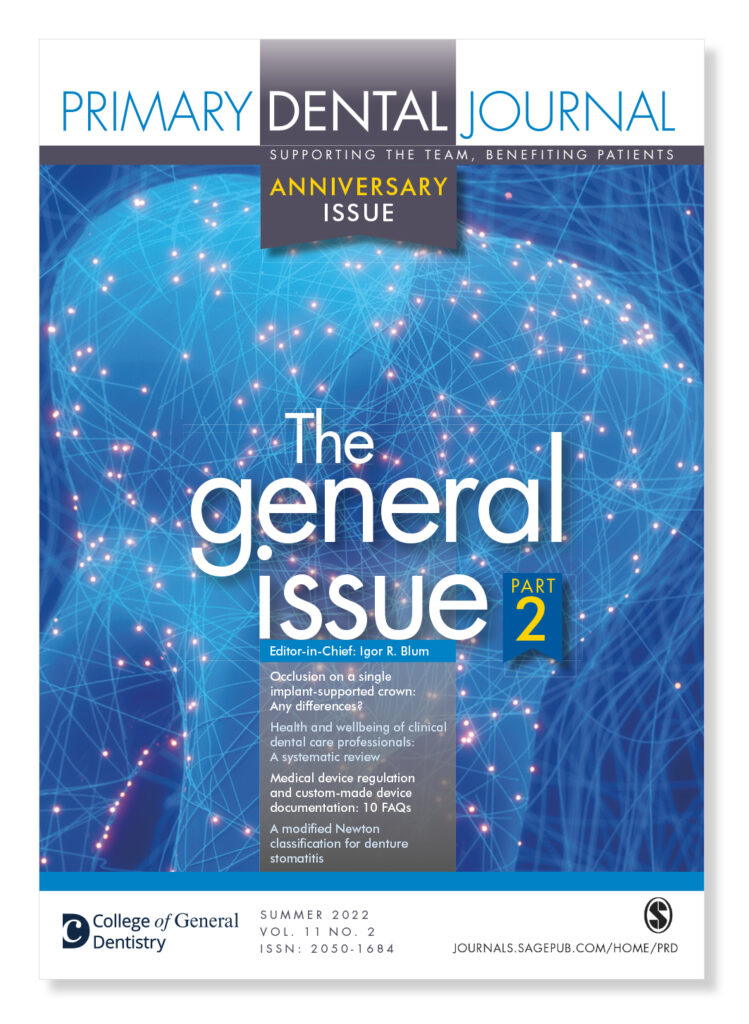 Due to the number of high-quality papers submitted this year, the annual General Issue, which covers a wide range of subjects relevant to the primary dental care team, has been published in two parts, with Part 1, the Spring 2022 issue, having been published in April.
The Summer 2022 General Issue marks the anniversary of the College's establishment so, as well as the usual diverse range of clinical topics, we have articles reflecting on the College's achievements, looking forward to developments anticipated over its second year, and considering its importance to members, practitioners and the wider the profession.
Full access to the majority of articles is reserved for College of General Dentistry members and Primary Dental Journal subscribers. For non-members / non-subscribers, individual print issues are available to purchase from £37. An annual print subscription, normally costing £114, is included with membership of the College. Membership is available from £94 for dentists and £33 for all other registered dental professionals, and also includes online access to the PDJ Archive of over 1,300 articles, and a range of other benefits.
CGDent members and PDJ subscribers should expect their printed copies to arrive in the next 2–3 weeks.
On behalf of the College, the PDJ editorial team would like to express its gratitude to all the authors and peer reviewers who have contributed to the publication of this issue.
A full list of papers is below.
CGDent members can view full articles via the links below by first visiting the PDJ Member Access page and clicking 'Access the PDJ Archive'.
PDJ Summer 2022 anniversary general issue contents
Anniversary articles:
General Issue Part 2 papers: