The College has endorsed the menopause policy and advice recently published by the British Association of Dental Nurses (BADN).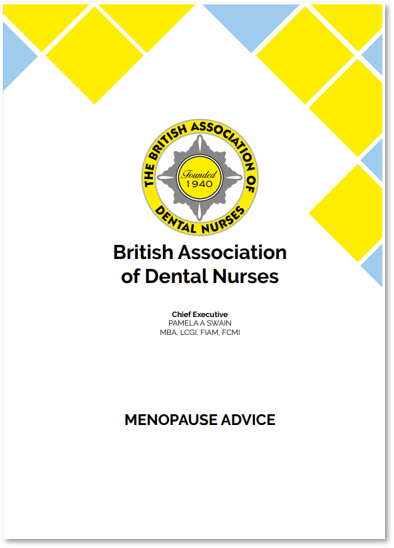 In the UK, 99% of dental nurses, 96% of orthodontic therapists, 94% of dental hygienists, 92% of dental therapists, 52% of dentists and 27% of dental technicians are female – 78% of the regulated dental profession as a whole – and the policy outlines the challenges faced by menopausal women in the workplace and suggests ways in which employers can support menopausal employees.
The Association is asking dental practices, laboratories and clinics to adopt the policy and implement it in their workplace, and is asking dental organisations to support it by encouraging its widespread adoption.
The College of General Dentistry, membership of which is open to all dental and oral health professionals, is the first organisation representing dentists to do so. The College is the independent professional body into which the Faculty of General Dental Practice transferred last year, and is the UK's only medical college run by and for oral health professionals.
Abhi Pal, President of the College of General Dentistry, said:
"The BADN's Menopause Policy is important, practical and succinct advice which helps dental professionals to better understand the menopause, to appreciate relevant employment law, and to implement a menopause policy in their practice.
Making appropriate adjustments for staff affected by the menopause is both a moral duty enabling committed and experienced colleagues to remain in valuable employment, and a legal duty not to discriminate on the grounds of gender, age or disability. Supportive dental practices and understanding employers will also find they benefit in return from improved staff retention and reduced sickness absence.
On behalf of the College, I congratulate the BADN on its publication, and am pleased to endorse it."
The policy is also supported by the British Society of Hygiene and Therapy (BSDHT), the British Association of Dental Therapists (BADT), the British Dental Industry Association (BDIA), the Dental Laboratories Association (DLA), the Dental Technologists' Association (DTA), the Orthodontic National Group (ONG), and the British Veterinary Nurses' Association (BVNA).
The publication is available on the BADN website here.