Dental professionals are being asked to help inform the development of resources to support the mental health and wellbeing of dental teams by filling in a short, anonymous survey.

The survey, part of the Mental Health in Dental Settings UK project (MINDSET UK) aims to evaluate the current status of mental health and wellbeing of dental teams across the country by investigating levels of burnout, depressed mood, experienced trauma and preparedness to provide quality care.
The project is led by the UK Dental Team Mental Health Research and Implementation Group, a collaboration between NHS Education for Scotland (NES), the Scottish Dental Clinical Effectiveness Programme (SDCEP), the University of Plymouth, King's College London, Health and Social Care Northern Ireland and Health Education and Improvement Wales, and the survey is hosted by the Scottish Dental Practice-based Research Network.
The results of the survey will be shared with policy, service and education leaders in dentistry across the UK to inform the future provision of mental health and wellbeing support and training for dental teams, and may also be published in peer-reviewed journals and presented at relevant conferences. It will not be possible to identify individuals from their responses nor in any report or publication arising from the research.
The College supports the Mental Health Wellness in Dentistry Framework and Call to Action, which encourages all members of the dental team to undertake training in stress awareness, and calls for every workplace to have a trained individual to encourage and lead discussion around the mental health wellness, to design a workplace action plan based on early intervention and safe signposting, and to act as a Mental Health First Aider – someone able to respond in a timely, appropriate and safe manner to potential mental health wellness issues.
We encourage all dental professionals to help support improved mental health wellness in dentistry by participating in the survey, which closes on Wednesday 31 May 2023 and is available at https://forms.office.com/e/AAgkcCbTPb
Further information can be found in the Participant Information Sheet and on the MINDSET website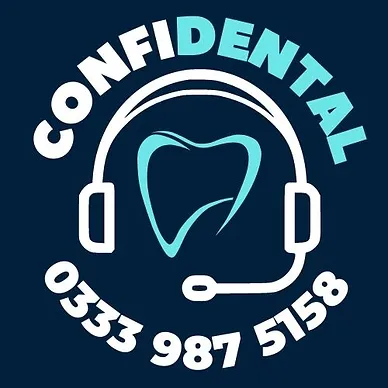 ConfiDental helpline
ConfiDental is available 24/7, 365 days a year on 0333 987 5158 to support dental professionals in distress. Its trained volunteers are all practising or retired dental professionals who aim to help you come to your own solution or signpost you to a relevant organisation for further advice.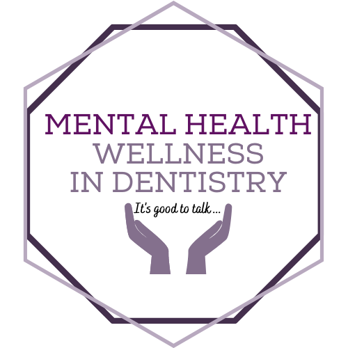 Mental Health Wellness Framework webinar
Our recorded webinar on mental health in dentistry, held in partnership with the Dental Professionals Alliance, discusses how to act in a timely, appropriate, and safe manner when identifying mental health wellness issues in the dental workplace. College members and ProDental subscribers have free access and can claim 1.5 hours' CPD. A fee will apply for non-members/non-subscribers.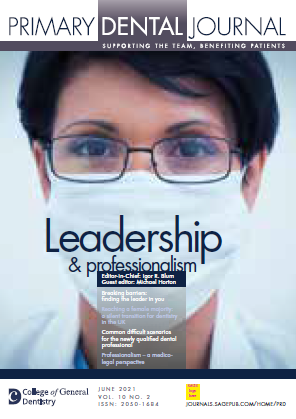 Spotting and Tackling Poor Mental Health in Colleagues and Patients
This Primary Dental Journal article is available exclusively to College members in the PDJ Archive (see volume 6 number 3 or search for 'mental health').
Health and Wellbeing of Clinical Dental Care Professionals: A Systematic Review
This Primary Dental Journal article from June 2022 is available on an Open Access basis here