Dr Robert Dyas, Oral Surgeon and Director of ProDentalCPD, explains how he developed his highly successful online dental CPD platform, and how CGDent members will benefit from free access to an extensive package of quality-assured CPD and ePDP.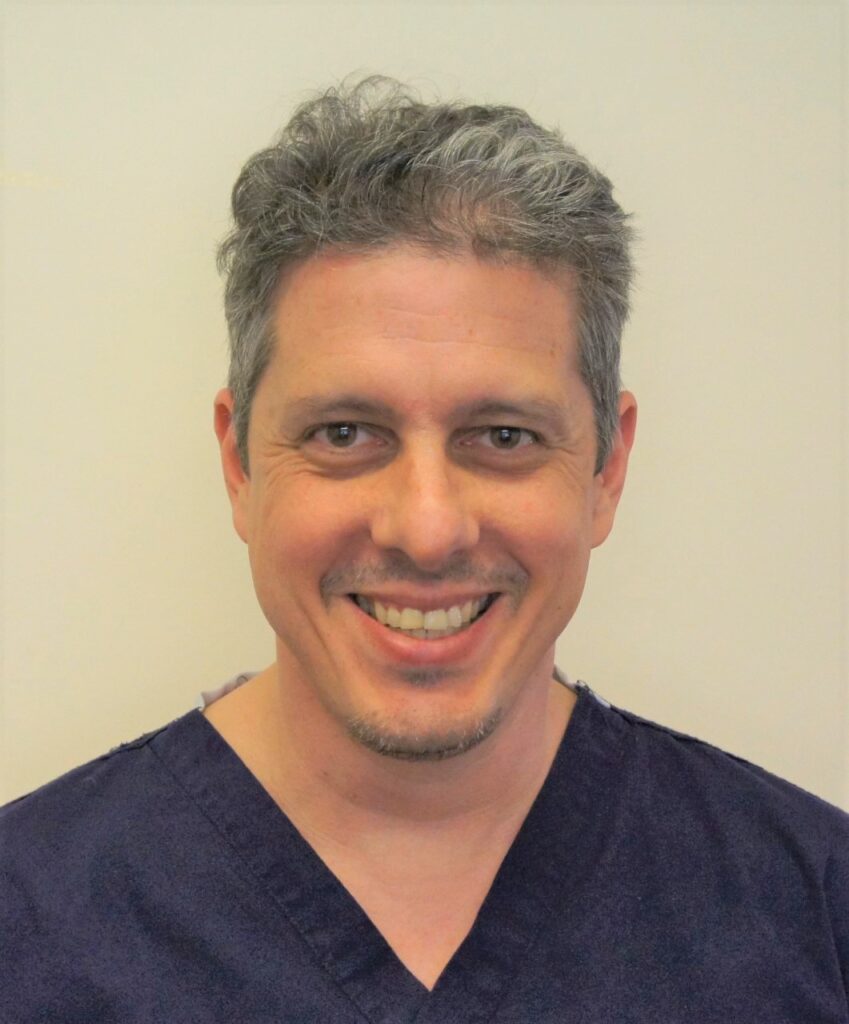 There have been several elements to my career so far. I am a specialist oral surgeon and have been a mentor in oral surgery, implantology and sedation for many years. I am also an ITI Fellow, FFGDP and FDS RCS.
Currently I am in part time Specialist Private Practice limited to oral surgery and implants, providing a full range of grafting both soft tissue and bone, including zygomatic implants and full arch reconstructions.
Prior to this clinical role I worked in NHS practice and hospital / university settings in oral and maxillofacial surgery. I was for many years a lecturer in Oral Surgery, organising university undergraduate and postgraduate courses. I was also awarded a prestigious Wellcome Trust Research Training Fellowship.
I worked part time for COPDEND (the UK Committee of Postgraduate Dental Deans and Directors) for five years, developing dental postgraduate courses. During this time I realised the limitations of face-to-face CPD provision. Difficulties in access, sourcing speakers, travel, costs, and time. This sentiment was encouraged by my wife and business partner Julia who has a background in training and development and was able to introduce me to world experts in distance learning back in 2005. This group of people worked with us for many years and led to the development of our bespoke learning management platform and eLearning authoring tool. We are very proud that our bespoke learning design has successfully won innovation awards for the last four years, including best e-learning platform in healthcare.
The key driver behind what we have been doing has always been to create the best, most innovative learning experiences we can for our users. To do this we have invested well over £500k to develop the platform we currently have. In 2020, we were commissioned by HEE colleagues locally to create a COVID training package for dental teams working in the UK. Well over 50,000 dental professionals completed this free course.
We currently have over 350 CPD courses on our website and this is being added to every week with, on average, an extra two courses. We also have users in 69 countries around the world and create content in collaboration with colleagues internationally. Recently we have worked with Bridge2Aid, Smileawi and the Maldent Project and are currently looking at models for disseminating learning to remote and rural areas.
In the last year we have collaborated with friends and colleagues at CGDent and FGDP to create and host 20 webinars in many areas of dentistry with some fantastic feedback and responses, and over 30,000 viewers.
What the CGDent members CPD package includes
CGDent members will have free access to all ProDentalCPD recorded content. Currently there are over 350 online courses available, which vary in length from 30 minutes to 48 hours. All courses are timed as per GDC requirements, so the certificate reflects the actual time taken. This equates to over 900 hours of CPD, increasing by four hours every week. The courses cover all areas of dentistry, for all members of the dental team, are independent and peer reviewed.
A minimum of two webinars per month will be created with and for the College. In addition, there is an existing program which will be made available to CGDent members at no extra cost. These webinars will be themed around CGDent and FGDP Standards and Guidance, as well as topics featured in the Primary Dental Journal. CGDent members will also get free access to other live and recorded content, on average another eight webinars per month.
How the package will support the full dental team
Our mantra has always been to enable and elevate people so they can make the very best out of their career. CPD and learning should be inclusive, stimulating, and rewarding for all members of the team
CGDent members will have access to a branded and refined version of the existing ProDental ePDP platform. I have been involved in the concept and creation of PDPs long before they became mandatory, personally lecturing widely and contributing to their conception over 10 years ago, maintaining an active interest in their continual improvement ever since. Development will be continuous, to ensure that the ePDP provides an increasingly capable platform, aligned to CGDent's Career Pathways programme and supporting the prioritisation of professional development goals, for each member of the dental team.
I have always been passionate about both personal development and also learning through helping others. Dentistry can be a tough job to get into but can have many rewards. Learning and education have been the backbone of my career which I have enjoyed immensely. I believe real CPD should be quality assured and help all colleagues reach their potential and get the very best out of their careers. I have been very fortunate to meet people in my career who have acted as mentors and helped to develop areas of my career. This has helped me attain things I never believed were possible in my life. I believe that CGDent offers new opportunities for the whole dental team to develop their careers, form relationships and get the support they need in their career journey. I feel honoured to be able to help this fantastic organisation.
Find out more about the benefits of joining the College of General Dentistry and how to register.