Dr Antony Visocchi, General Dental Practitioner and Independent Dental Expert Witness, explains how practising with ethics, morality and integrity will help you reduce the risk of litigious action.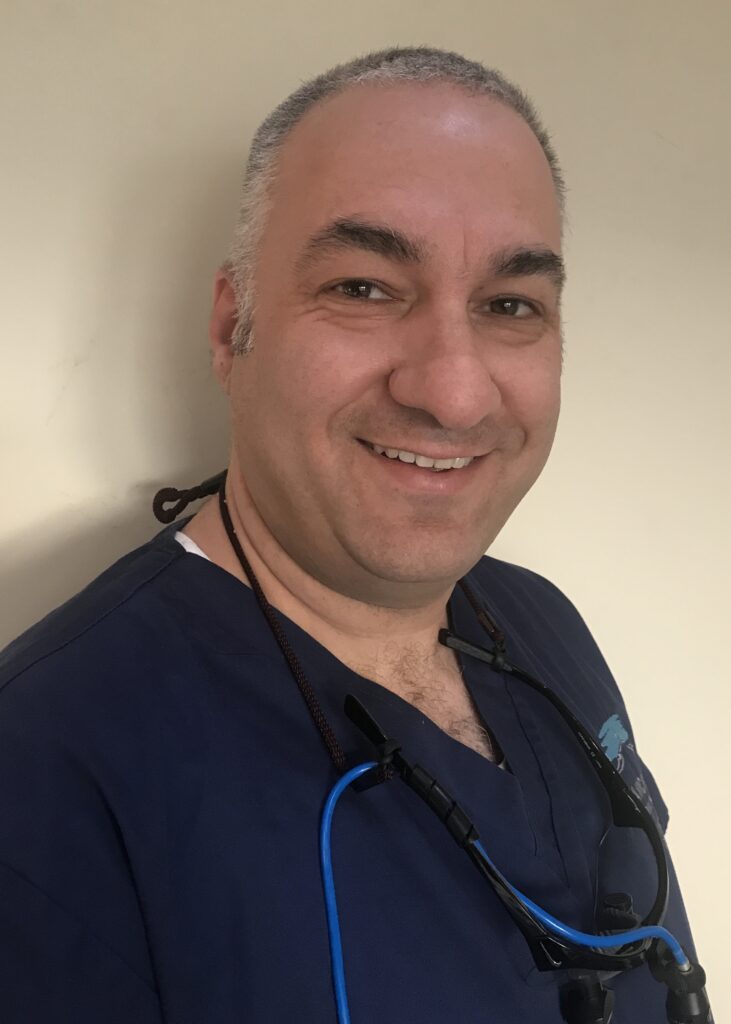 We all know that dentistry is a challenging profession. In these days of increased legislation, tighter financial constraints and a blossoming blame-culture, working in a busy practice whilst taking care of your patients is a very tall order.
Having now worked for over 20 years in general dental practice, I have gained a great deal of knowledge and experience and I have drawn together some of that experience which you may find helpful.
In my opinion, the best way to deal with the threat of litigious action is to minimise the chances of it happening in the first place. Nonetheless, complaints will occur. What we can do, is practice in the patient's best interests with the ethics, morality and integrity that will allow these matters to be dealt with quickly and as painlessly as possible.
I would advise you to ensure you maintain good relationships with colleagues and patients, you can communicate well, are empathetic, are humble and are confident that you follow a robust system that is employed each and every time, regardless of the apparent insignificance of the task. This will not avoid complaints, but it should stop most in their tracks and allow a degree of assurance that you have done your best. In the end, that is all any of us can do.
Communication
Of all the virtues to master, I think communication is king. Use simple techniques when discussing matters with your patient. For instance, sit the patient upright, wheel yourself to the front of the patient so your eye levels are the same, use good eye contact and remember to listen to the patient.
Be precise in your speech, avoiding jargon, and use terms appropriate to the patient. Constantly check if the patient follows what you are saying by asking; "does that make sense?", "do you have any questions?" and "what do you think?".
Try to assume an air of confidence, even if you don't always feel that way! This is very important when dealing with matters that do not go to plan. Not only does this keep a lid on things, but you will have a better chance of getting things back on track.
Humility
I recommend carrying yourself with humility. Yes, you are a highly qualified health care professional who worked extremely hard to get where you are. However, regardless of the qualifications you have achieved and the string of letters after your name, it all counts for nothing if you do not have the humility and empathy to go with it.
Build strong relationships
Spend time at the beginning of your career building relationships that will provide a stable, supportive, empathetic and appreciative base for your working life. This will be invaluable if you find yourself backed into a corner. Patients will be more forgiving and colleagues will go that extra mile.
Mistakes will happen
You will make mistakes. If you don't, you will not learn and will not become the clinician you want to be. Your mistakes have to be embraced. Be prepared to hold your hands up, apologise when appropriate to do so, and genuinely convey that you will do all you can to put it right. Don't ignore a complaint and hope the problem goes away. It is always worth reflecting on what happened to prevent the situation recurring.
Vigorous systems
I think it's a good idea to establish a vigorous system to follow. Get in the habit of writing contemporaneous, clear and accurate clinical records. If you use custom screens or autonotes, be sure to personalise them to the patient you are treating. Always ensure some "free writing" is added to the notes and the custom screen and/or the autonotes are not left as the sole entry.
Advice sheets
Have a bespoke advice sheet for all your common procedures. Record when these are given to the patient but ensure you also go through it verbally. It is not normally recommended to complete complicated or extensive procedures at the same appointment that consent was obtained. In that case, you must remember that consent is a dynamic and ongoing process. When the patient comes back, ask them if they read the advice sheet, understood it and are still in agreement that the treatment is what they want.
Make the advice sheets simple but include all requirements; all the treatment options; advantages and disadvantages of each, risks, what would happen if the treatment was not accepted, success rates, long term consequences. A flow-cart works well. This is a good way of 'testing' if the patient has understood your proposals. You can then confidently record in the clinical records "satisfied informed consent obtained".
Additional aids to communication can be added to the advice sheet and used to good effect; photographs, diagrams, Youtube videos. If you suggested that they watch a video on Youtube, again, you can as at the next appointment "what did you think?".
Don't give in to patient demands
Refrain from doing treatment that the patient demands which you do not think is in the patient's best interests. If the patient insists that they want treatment which is against your advice or better judgment, in my opinion it's best to bail out! This is not an easy conversation, but it is far easier than dealing with a complaint.
Respect and trust
Win your patients' respect and trust. If a patient has sleep-loss, constant pain and/or a swelling – I always try and do something straight away to help them even if my schedule is tight. If something does not go right in the future, you have a solid, trustworthy relationship with the patient, hopefully making them less likely to complain.
Like everything in life, a balance must be struck. First and foremost, I believe that, in order to allow us to maintain ethics whilst having longevity in this profession, we must first look after ourselves. You cannot pour from an empty cup. My advice, then, in order to tread a sound and safe professional ethical path is to strike a balance when treating all our patients between compassion and professional detachment. But please always remember the line from the Hippocratic Oath; do not treat a tooth, pathology or an edentulous saddle but a "sick human being".
The views and opinions expressed in this post are not necessarily those of the College of General Dentistry.
Author bio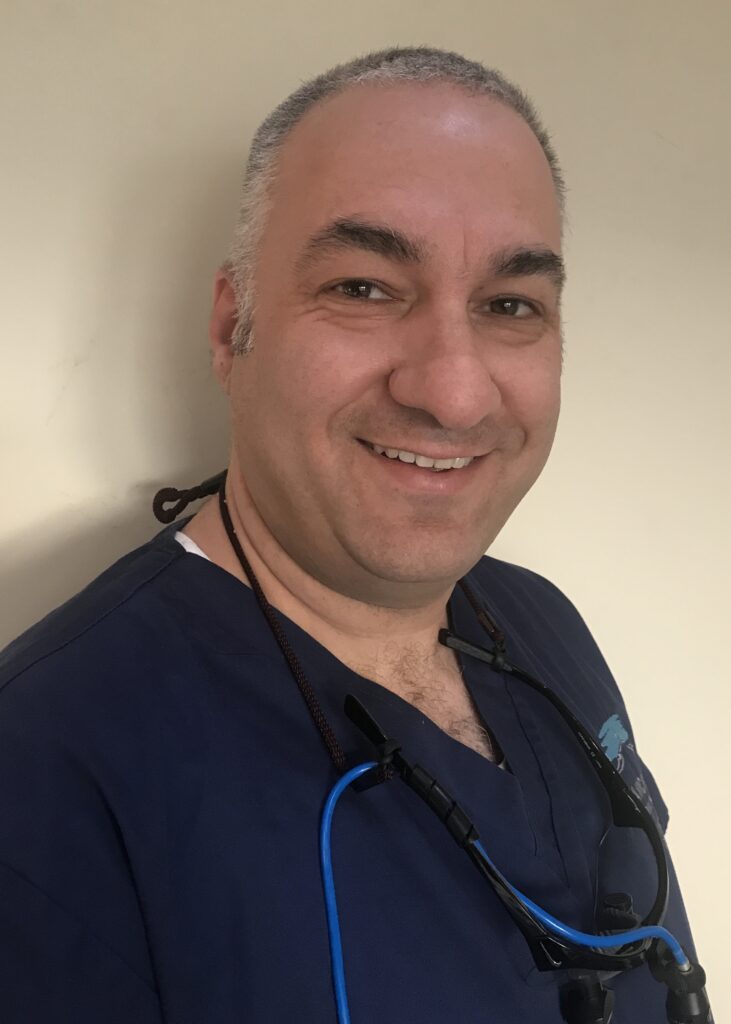 I have been in general dental practice for over 20 years. I provide expert witness reports for the General Dental Council and dental indemnity providers as well as clinical negligence and personal injury solicitors. I now split my professional life between clinical care, mentoring colleagues, dental practice compliance advice, dento-legal work, dental practice inspections, teaching and examining. In 2016, I attained the Cardiff University Bond Solon Civil Expert Witness Certificate and am now undertaking an LLM in Medical Law and Ethics as well as working to complete the portfolio for FFGDP(UK).
This student advice blog was originally published by FGDP(UK) in February 2019 and has been republished by the College of General Dentistry with the author's permission.