Dr Sahar-Tara Aghababaie, part time Dental Associate in North West London, recommends making a clear career plan to help you steer your career in the right direction.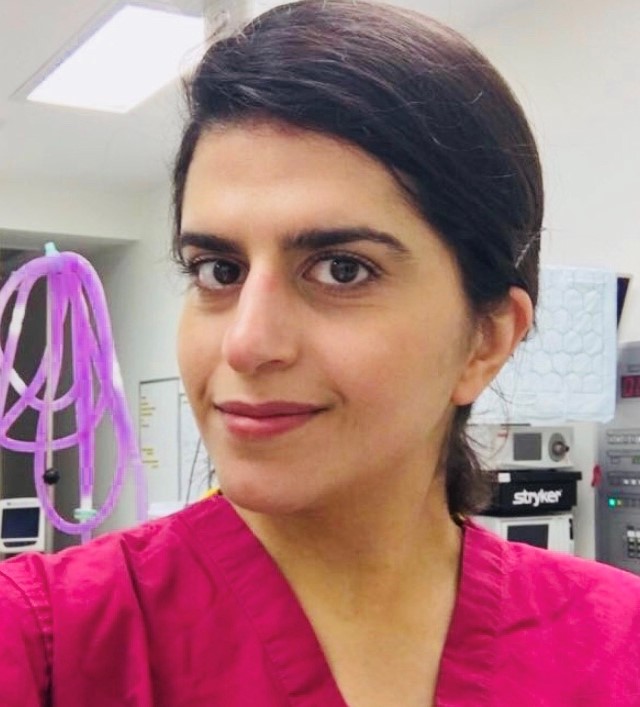 Whilst you're currently in dental school, how much thought do you give to your career development 5, 10 or even 20 years after graduation? Any plans you may have will certainly need to be flexible enough to reflect the changes the profession will undoubtedly go through over the coming decades.
I graduated from King's College in 2015 but soon discovered that once you graduate, the learning never really stops. And that's the wonderful thing about dentistry – it's definitely not a 'one size fits all' career path. The profession is constantly evolving and developing, and as a clinician you will need to ensure you have a good grasp of these changes – not just for your own personal development, but also to ensure you provide the best quality of care for your patients.
During my dental foundation year I completed my MJDF exam and then undertook further post-graduate training on a one-year course in Dental Education, as I have a keen interesting in teaching in the future. So, I would say to any dental student – post-graduate training is paramount!
Many young dentists agree the main challenge facing them is working within the current NHS system. Dental school certainly helps prepare you for practice, building the core clinical skills needed to be a dentist, but it doesn't really prepare you for the minefield of UDA targets, associate contracts, accounts and finances, the ever present fear of litigation and of course, rising indemnity and registration fees. All of these can place a lot of pressure on newly qualified dentists and might cause some to lose the drive and motivation to further their careers.
Through every stage of my professional journey, I have been fortunate enough to have key people to support me along the way. In addition to my strong family unit, key clinical tutors at dental school gave me a solid clinical foundation, my principal in general practice who has been guiding me through the challenges of managing a dental practice, and most recently the consultants I work with currently, who are providing new insight and guidance on further specialisms in Dentistry. They, along with my mentors, have supported both my clinical and professional development – which is paramount for any dentist, whatever stage they are in their careers.
In 2017 I passed my MJDF exams and became a member of the Royal College of Surgeons and Faculty of General Dental Practice. But as the saying goes, 'it's who you know, not what you know', and the same can be true in Dentistry. Becoming a member of FGDP(UK) offered the opportunity to network within the profession, which has allowed me to meet fellow dentists, seek advice from more experienced clinicians and get more involved generally.
Networking and social media are an increasingly invaluable way to keep up to date with advances in the profession. There are lots of dental groups where dentists can discuss different cases with peers, and can prove an invaluable learning forum for young dentists looking to increase their knowledge – And not just clinical knowledge; I've learnt about the implications of new regulations, such as GDPR. So, once you start working in practice and you have a question about managing certain cases, or want advice on courses to take, you might find these groups can offer a different perspective and support.
The wonderful thing about dentistry as a career is that you can make it whatever you want it to be. I thoroughly enjoy working within a multi-disciplinary team and different clinical environments. During the working week I'm mainly based at the dental hospital, where I've been able to conduct dental treatments under general anesthesia. At the weekends I work in general practice as an associate. It's really been this variety that has given me an insight into different specialties and working environments plus the unique opportunity to manage more complex cases.
There are so many different opportunities and career paths you can pursue, that the only limitation is you. You just have to have the drive to go for it. Whether that's working in general practice, hospital, community, dental public health, research or training, you really have the unique opportunity to change paths during your career. And that's what makes dentistry so exciting as a career choice- you never know where it may lead you next.
Author bio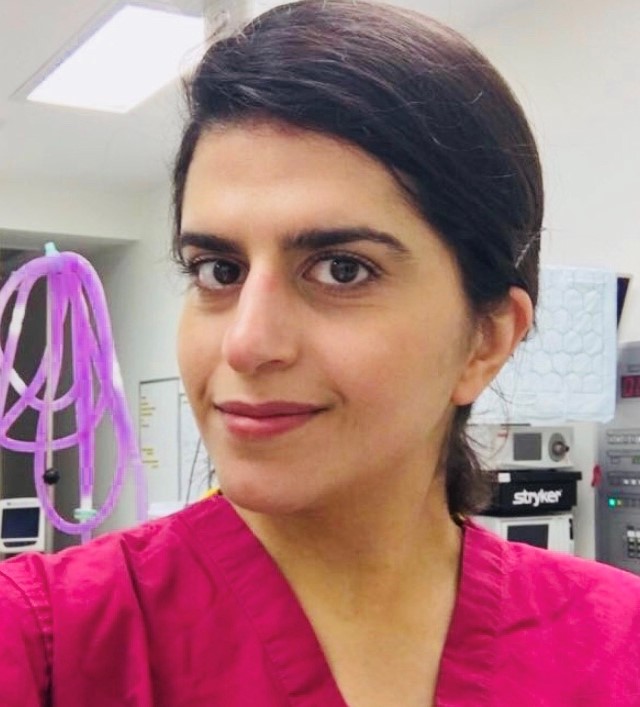 I qualified from King's College London School of Medicine & Dentistry in 2015, after which I completed my dental foundation training. Following my training, I started to work as a general dental practitioner in a mixed NHS/Private dental practice in North West London which I help to manage.
In 2017, I started my position as a Dental Core Trainee at the Paediatric Department at The Eastman Dental hospital, whilst continuing my commitments in general practice part-time.
I have continued my post-graduate education and gained Membership of the Joint Dental Faculties of the Royal College of Surgeons England and the Faculty of General Dental Practice in 2017. I also have a passion for academic teaching and have recently completed my post-graduate qualification in Dental Education.
This student advice blog was originally published by FGDP(UK) in January 2019 and has been republished by the College of General Dentistry with the author's permission.