As a DCT 1 in a District Hospital in Yorkshire, Dr Kenny Strain takes us behind the scenes of a busy Maxillofacial unit, describing the range of treatments he has been providing.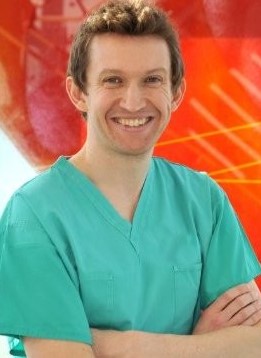 I'm currently a dental core trainee [DCT] 1 working in the maxillofacial team at Rotherham District General Hospital in South Yorkshire. I wanted to give you a bit of a glimpse into what it's like to do dental core training in a district hospital.
I completed my foundation training in Barnsley, I enjoyed my time in practice and felt like I learned a huge amount but I was keen to get some more surgical experience as this was an area of dentistry that I had not had a huge amount of exposure to as an undergraduate or during my FD year.
I researched various options in terms of getting more experience of oral surgery and there are quite a few to choose from. There is mentoring/shadowing, hands on courses which can be small group based and involve patient or more class room based and use pig mandibles to provide a hands-on experience. The other main option is to apply for a position as a dental core trainee.
Within the Yorkshire Deanery, all of the DCT 1 positions are a 12-month contract working in Maxfac. The positions are either in teaching hospital, major hospital or district generals. From speaking to previous DCTs, I got the impression that working in a major unit would involve more oncology treatment and I was keen to work in a unit with a more general focus and therefore I opted for a district hospital.
At Rotherham we work on an 8-week rota covering Rotherham and another hospital in Mexborough. The rota will cover doing on-call duty or being assigned to work with a consultant as their senior house office [SHO] for the week. SHO is a term still used in some hospitals and corresponds roughly to a DCT.
The consultant team at Rotherham / Mexborough is made up of 5 consultants with a variety of interests ranging from skin cancer, head and neck cancer, trauma, orthognathic and TMD. The variety of specialist interests of the consultants mean that no two weeks are ever the same.
This week I've been working with the lead consultant for head and neck cancer, we had a major oncology case involving a radical neck dissection, there have also been new patient assessment clinics for patients referred on a 2 week wait suspected cancer pathway. On these clinics you can either be helping the consultant or seeing new patients and then presenting them. I've also been in the day surgery unit this week working with one of the staff grade oral surgeons, these sessions involve treating patients under local or general anaesthetic. Types of treatment carried out are often surgical extraction of wisdom teeth, difficult teeth or extractions for patients with severe dental phobia. Working on the day case list, it is not unusual to carry out full clearance on patients.
As I was saying, no two weeks are the same and last week I was the on-call SHO. Being on-call is probably the busiest part of the job. Our rota has various on-call slots, it can be days, nights, weekend days or weekend nights. All of these on-calls can be very different. On-call days is definitely the busiest and will test your administration and delegation skills to the limit. It's not unusual to have calls to go see patients in A&E and paediatric A&E at the same time as you are managing patients on the ward, discharging other patients and ensuring that they are going home with the correct medication, arranging follow up appointments for patients, helping out in theatre and getting phone calls for advice from GPs and general dentists.
On-call nights can be very different, there is much less of the administrative work to do and more dealing with patients presenting to A&E or getting referred from other hospitals that don't have a Maxfac team. The types of patients that you'll see at night varies massively from shift to shift. Some nights involve lots of trauma such as fractured mandibles and zygomas or lacerations. The next night you may see patients with dog bites, children with dento-alveolar fractures and dental abscesses.
Since working in Maxfac I've seen a wide variety of dental abscess from can barely tell there is anything there to Ludwig's angina and calling your consultant at 2am to ask them to come in as the patient is going straight to the emergency theatre.
I've really enjoyed my time working in Maxfac and would highly recommend it. Initially your skills and knowledge will be pushed to the limit and you'll be learning constantly, but with time and a bit of experience you will get the confidence to deal with situations you may only have read about in a text book. At the end of your year in Maxfac, you'll realise that not only will your dental and surgical skills have improved but your medical knowledge will have expanded and you'll have a solid foundation for working in practice or for further specialist training.
Author bio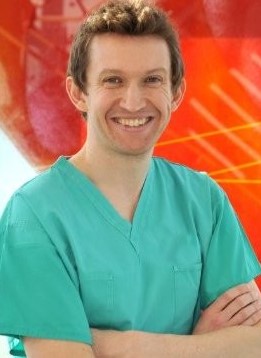 I initially studied dental therapy and dental hygiene at the School of Clinical Dentistry at the University of Sheffield. I Covered all areas of Oral Health, Periodontal treatment and Dental Therapy.

After graduating I took a full-time position in practice as Hygiene/Therapist working in the Lake District. When I wasn't fixing teeth I was running marathons or climbing rocks. After working in practice for just over a year, I decided to return to university to study dentistry at the University of Aberdeen. I really liked Yorkshire and was keen to return, so I completed my foundation training in Barnsley. I'm currently a dental core trainee [DCT] 1 in the maxillofacial team at Rotherham District General Hospital in South Yorkshire.
This student advice blog was originally published by FGDP(UK) in June 2018 and has been republished by the College of General Dentistry with the author's permission.