Dr Pouya Zohrabpour, GDP and co-creator of the Two Dentists YouTube Channel, describes his journey towards becoming a fully private associate dentist, and the support he has received from the College's Certified Membership Scheme.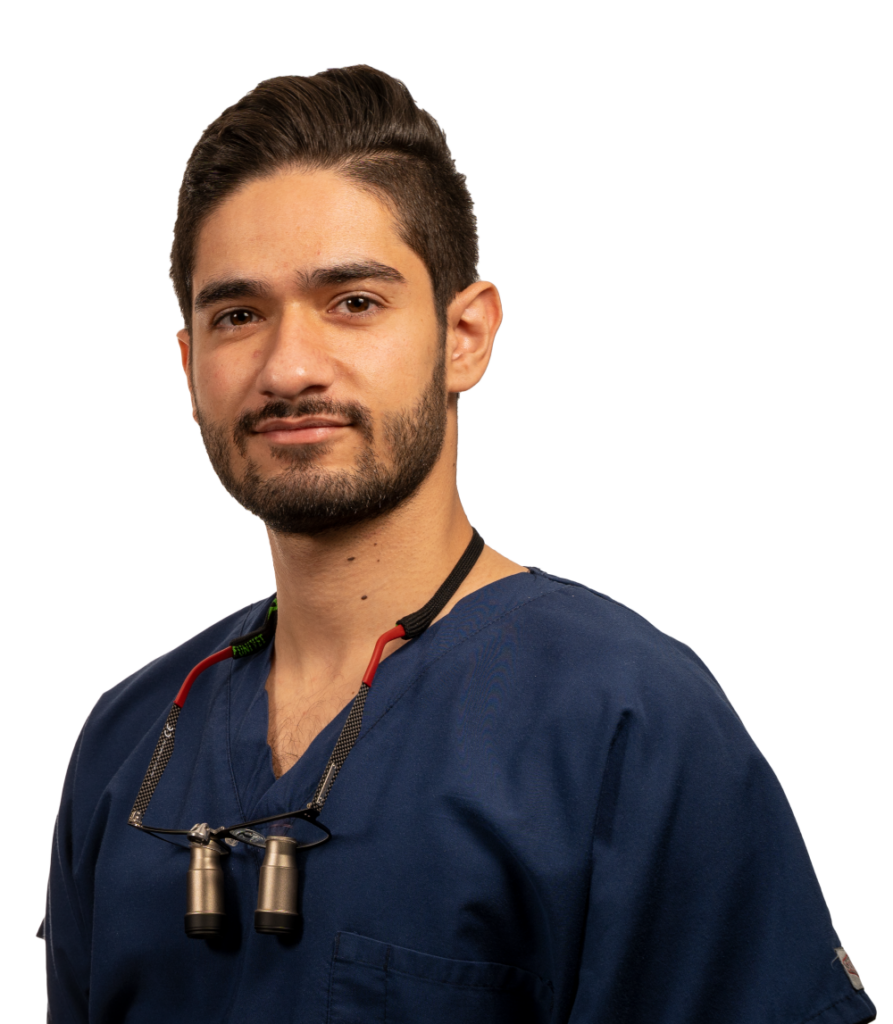 Many young dentists struggle with imposter syndrome, often hesitant to engage in private dental practice or transition to a fully private setting. I graduated in 2020 and have recently embarked on the journey to become a fully private associate dentist. The experiences I've gathered over the past few years have been instrumental in easing this transition, helping me overcome imposter syndrome, and instilling confidence in the quality of dental care I provide.
Shortly after graduating, my colleague and friend, Dr. Ali Gowie, and I made the decision to launch a YouTube channel named "Two Dentists." This initiative was born out of our shared frustration during the lockdown, as we grew tired of lengthy hour-long webinars. Our mission was simple: to create informative, polished, and easily digestible educational videos within the field of dentistry. We aimed to make these videos accessible to both dental newcomers and students.
Initially, our content focused on the intricacies of the new patient examination process, quickly gaining popularity on our channel. We covered a range of topics, from guiding dental students through their first patient interactions to providing insights on dental history collection, conducting comprehensive dental examinations, mastering all the essential diagnoses, utilizing radiology effectively, and excelling in treatment planning.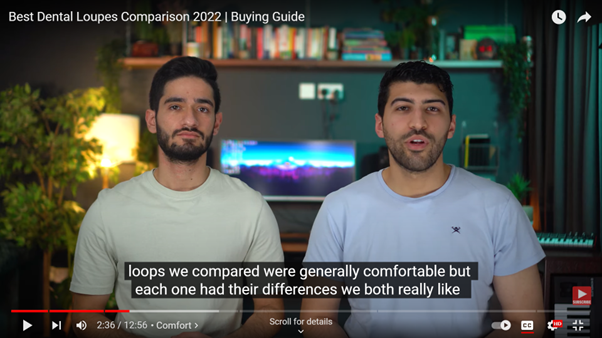 As time progressed, our content portfolio expanded to include diverse video series, such as our comprehensive exploration of dental photography and Loupes, which resonated strongly with our audience. Running our YouTube channel has opened doors for valuable collaborations with fellow dental professionals, nurturing our ongoing journey of learning and personal development. The channel has provided me with constant motivation to seek further knowledge, which I can then share through our videos.
During my foundation training year, I faced a pivotal decision regarding whether to pursue Dental Core Training (DCT). This choice weighed heavily on my mind as I sought advice from friends and colleagues. However, the diversity of opinions and my own uncertainty about the ideal career path left me in a state of indecision. Ultimately, I chose the associate route to focus on improving my general dentistry skills.
I'm certain that many others have found themselves in a similar situation, which is precisely where the new CGDent Certified Membership Scheme and Career Pathways can make a significant difference. As a young dentist, having a clearly defined career pathway, carefully mapped out by a professional body, offers me a sense of assurance that I'm on the right trajectory to expand my knowledge and evolve into a more proficient practitioner. Knowing that my progress will be acknowledged by the College and that I can work my way towards becoming an accomplished practitioner is incredibly motivating.
The Career Pathway provides a structured ladder to guide one's professional growth, with clear steps leading to the achievement of the "accomplished practitioner" status. Currently classified as a "capable practitioner" "within the program, I am actively working towards the next milestone of becoming an "experienced practitioner". One of the requirements for this advancement is completing a postgraduate diploma. To meet this requirement, I have enrolled in a PGDip program in Aesthetic & Restorative Dentistry offered by the Advanced Centre of Excellence (ACE). This further education has significantly boosted my confidence in treating a diverse range of patients, particularly in the private dental sector.
The Career Pathway is underpinned by the College's Professional Framework, which delineates five domains encompassing 22 capabilities expected of dental professionals. My discussions with my assigned Facilitator while navigating these domains have been enlightening. They have encouraged me to pursue self-development not only in technical skills but also in the soft skills integral to dentistry. For instance, I've focused on honing my technical knowledge through courses in my PGDip program and ensuring I apply this knowledge in practice. Emphasizing the reflective domain, especially behaviours and well-being capabilities, has motivated me to foster a friendly, supportive, and collaborative environment among my colleagues at the dental practice. I firmly believe that without the framework and pathway in place, many of these actions may not have occurred or could have been delayed. The YouTube channel, Career Pathway, and Professional Framework have all played pivotal roles in shaping my career, enabling me to evolve and find fulfilment in dentistry.
As I near completion of my PGDip, I'm keen to identify the dental procedures that resonate with me most and potentially niche down in those treatments. To me, a successful dental career entails working in a capacity that allows you to practice the dentistry you enjoy, on a schedule that suits your preferences. This journey is neither swift nor easy; it demands patience and thoughtful planning. However, with the right guidance and strategy in place, it can become a more seamless and rewarding experience.