Award-winning early-career dentist, Pouya Zohrabpour, features in the College's new film and tells us about the innovative educational work he has been doing to support dental students and young dentists.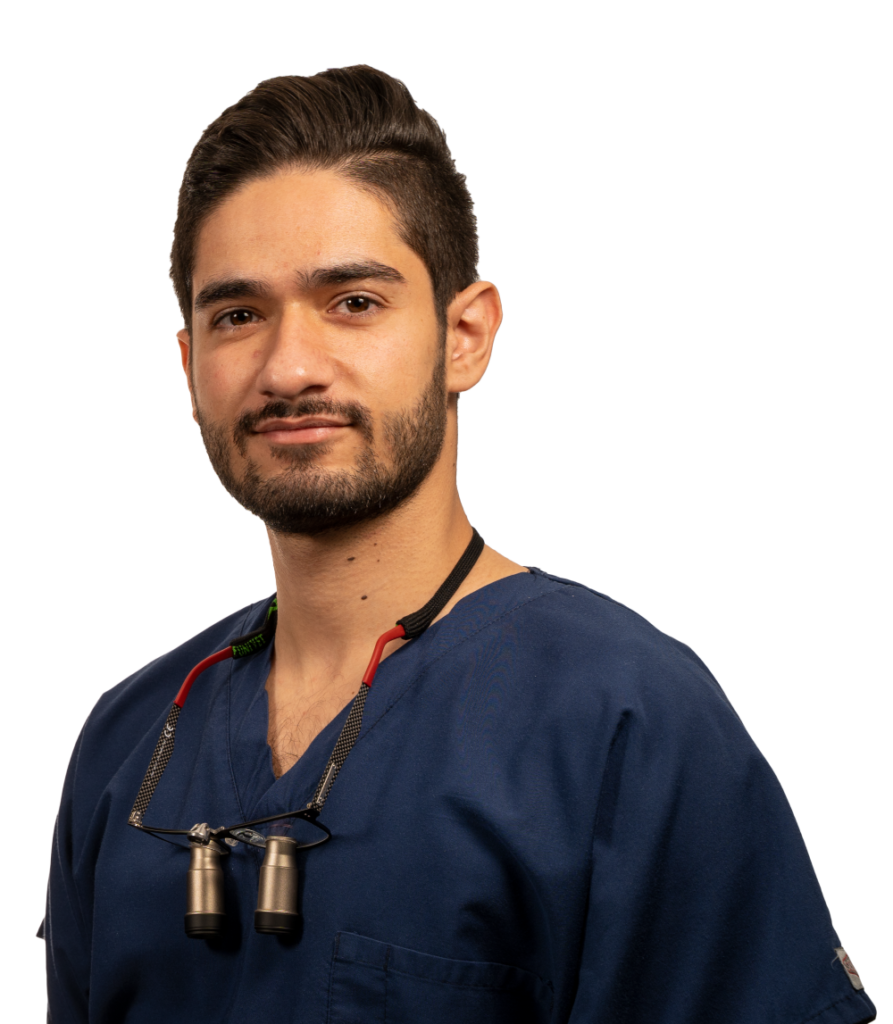 I remember the day I was studying with my friends for our final exams of dental school and we received an email saying that all our in-person exams have been cancelled because of the Covid-19 lockdown. This was right at the start of Covid. Being one of the Covid year graduates was a very odd experience and I never thought the start of my career would pan out the way it has. I am now a first-year associate dentist and have been lucky enough to start and work on many additional projects related to my dental work.
With my friend Dr Ali Gowie, I run a dental YouTube channel and Instagram account called Two Dentists. This was something we started during the lockdown as we both got bored of watching long one-hour webinars and wanted to create highly educational videos which were professional, concise and easy to understand. So much of dentistry can be complicated but we felt that if we did enough research, we could script videos and break down difficult concepts into bite-sized videos for young dentists and dental students.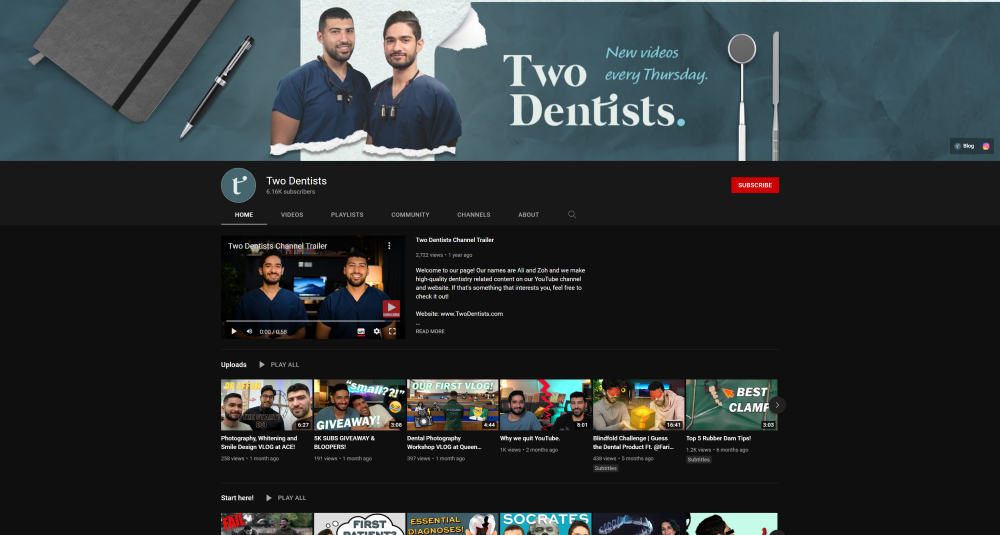 Our first few videos, which have been some of the most popular on our channel, focused on the new patient examination. We have made videos on seeing your first patient as a dental student, best way to take a dental history, dental examination, essential diagnoses, radiology and treatment planning.
We have since expanded and released a variety of other videos such as our series on dental photography and Loupes, which have been very popular. After launching and committing to releasing one video every week, which we maintained for a full year, we have been overwhelmed by the positive feedback received from everyone. My proudest moment of our YouTube journey was when a friend of mine sent a photo of a lecturer at the University of Bristol (where I graduated) showing my radiology video to a group of final year students.
The Youtube channel has allowed us to collaborate with many dentists and be in a continual state of learning. We have been lucky to be able to collaborate with Dr Shivam Divani who is the creator of the My Dental Care App. The app aims to educate the general public on the importance of good oral hygiene and to show you how to protect your teeth and prevent dental issues. With Dr Divani we created a six-part video series which accompanies the text and images in the app. These videos have also been released publicly on our YouTube Channel.
My progress on the YouTube channel was one of the factors that led to me winning the FGDP Foundation Dentist of the Year last year – which I am extremely grateful for. I am now extremely proud to also be an Ambassador for the College and to fulfil my role in spreading awareness of the new Career Pathways to support young dentists like myself.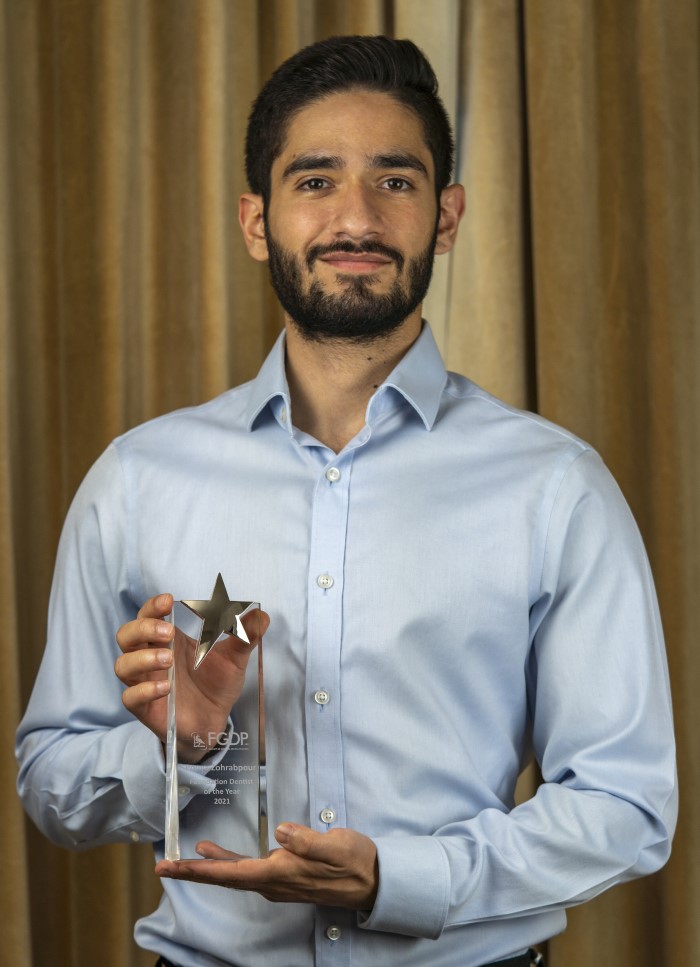 In my foundation training year, I had to decide if I wanted to do Dental Core Training or not. This decision was based on speaking to my friends and colleagues but I found it difficult to make a decision as everyone had different opinions and I was unsure of the pathway I wanted to go down. I am sure many others have been in this position and this is where I believe the new Careers Pathways programme can come in. As a young dentist, having a career pathway which has been mapped by a professional body and shows clear steps in progression gives me security in knowing that I am on the right path for me to expand my knowledge and become a better dentist. Whilst doing so, it's great to know that my progression will be recognised by the College and I can work my way up to becoming an 'accomplished practitioner'. I believe the Career Pathway will be a must-use programme for every young dentist who is currently in general practice looking for a structured pathway for continual professional development, enabling you to move forward and enhance your career with confidence.
We plan to launch the College's Career Pathways in dentistry, underpinned by the Professional Framework, in June 2022. Look out for details in the June issue of our monthly newsletter – sign up to receive it.