Registration has opened for a major international dental conference to be hosted in the UK next year. Taking place in London and co-hosted by the College of General Dentistry (CGDent) and Quintessence Publishing, all dental professionals are eligible to attend, with significant discounts for College members.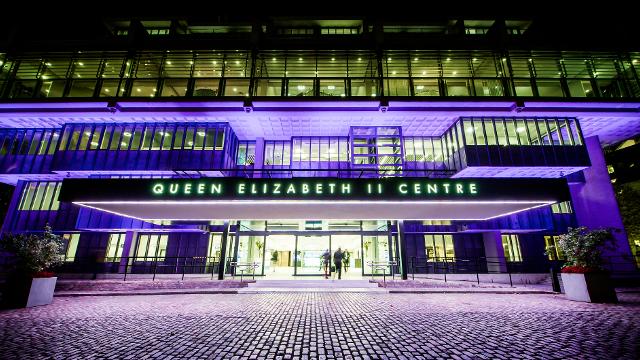 The conference, which will take place at the Queen Elizabeth II Centre on Friday and Saturday 24-25 March 2023, is on the theme of Excellence for the dental team.
Some of the biggest names in the international dental community will join forces with experts from across the UK to offer a unique dental conference at London's largest dedicated conference and exhibition space, right in the historic heart of the city next to Westminster Abbey and the Houses of Parliament.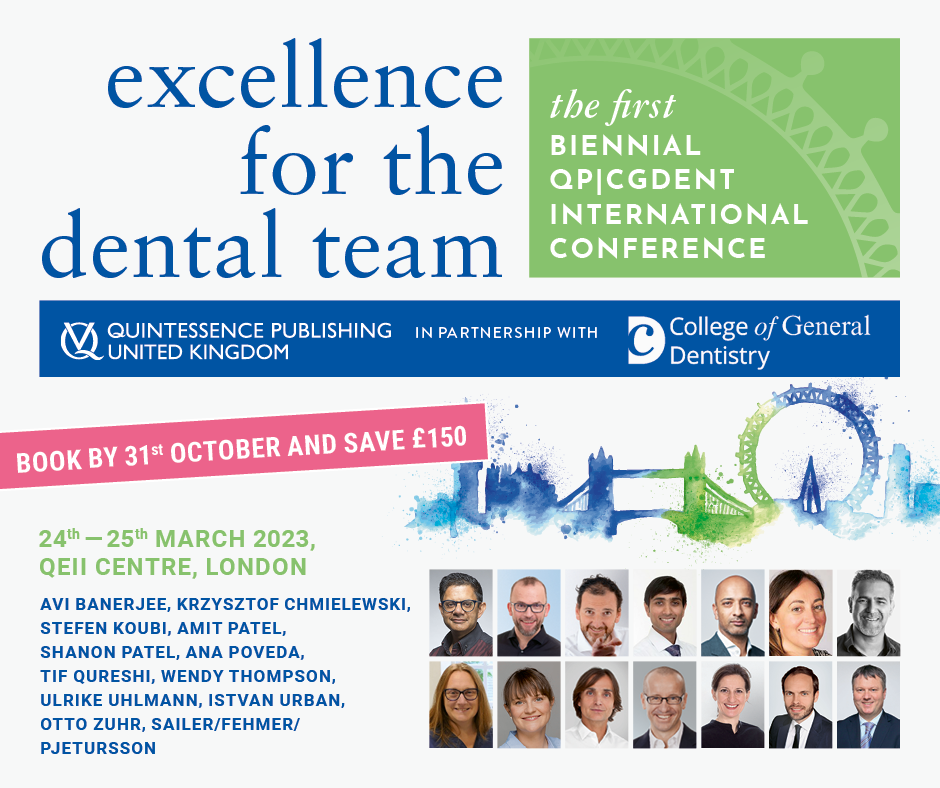 Encompassing areas from implantology to endodontics, the conference will support the whole dental team to deliver the most up-to-date and effective procedures and patient outcomes, with 17 speakers confirmed to date:
Prof Dr Avijit Banerjee FCGDent, Professor of Cariology & Operative Dentistry at King's College London, and Chair of the CGDent Career Pathways Programme Board
Dr Krzysztof Chmielewski, Specialist in implantology and aesthetic dentistry, Gdansk
ZTM Vincent Fehmer, Dental Technician, Geneva; Editor-in-Chief for the International Journal of Esthetic Dentistry
Dr Guillaume Jouanny, Endodontist, and Clinical Instructor at the University of Paris Descartes
Dr Bertrand Khayat, Endodontist and author of Microsurgical Endodontics
Dr Stefen Koubi, Associate Professor in Restorative Dentistry, Marseille University
Dr Amit Patel FCGDent, Associate Specialist in Periodontics and Honorary Clinical Lecturer, University of Birmingham Dental School
Dr Shanon Patel, Consultant/Honorary Senior Lecturer in Endodontics, King's College London
Prof Dr Bjarni Pjetursson, Professor and Chairman, Department of Reconstructive Dentistry, University of Iceland; Titular Professor, Division of Fixed Prosthodontics and Biomaterials, University of Geneva
Dr Ana Poveda, Lecturer and Honorary Consultant in Oral Medicine, University of Birmingham Dental School
Dr Tif Qureshi, Founder and Clinical Director of IAS Academy; special interest in orthodontics and minimally invasive dentistry
Prof Dr Irena Sailer, Chair, Division of Fixed Prosthodontics and Biomaterials, University of Geneva; Adjunct Associate Professor, Department of Preventive and Restorative Sciences, University of Pennsylvania School of Dental Medicine
Dr Werner Schupp, Specialist in orthodontics, Cologne; past President of the German Board of Orthodontics and Orofacial Orthopedics
Dr Wendy Thompson FCGDent, Chair of the FDI-World Dental Federation working group on antibiotics; CGDent lead on antimicrobial stewardship
Dr Ulrike Uhlmann, Dentist with a special interest in paediatric dentistry, Leipzig; author of Dentistry for Kids: Rethinking Your Daily Practice
Dr Istvan Urban, Lecturer in implant dentistry, Loma Linda University, California; Adjunct Clinical Associate Professor, Department of Periodontology and Oral Medicine, University of Michigan
Dr Otto Zuhr, Specialist in periodontology, Munich; Associate Professor, Department of Periodontology, Goethe University, Frankfurt
Further speakers, and a complete conference schedule, will be announced shortly.
Tickets for the two-day event are now available, with reduced rates for dental hygienists, therapists, nurses, technicians and students. Discounts of up to 40% are available to College members, including any who join immediately prior to booking, until the conference is sold out. Non-member delegates in all categories receive £150 off their applicable rate if they book by 31 October 2022.
Delegates will soon also be able to book onto a drinks reception and formal dinner with the speakers, fellow College members and other participants on the Friday evening.
Quintessence Publishing provides the latest scientific and clinical information to meet the needs of the whole dental profession. Renowned for the clarity of its writing and illustration, and for the quality of its congresses and symposia, it operates in 21 countries, and has published 61 professional journals and 1,500 book titles by more than 3,000 authors and in over 15 languages.
TO SECURE YOUR PLACE, CLICK HERE