The College has announced its programme of events between now and Spring 2023, with twenty CPD webinars anticipated as well as study days and conferences in all four nations of the UK.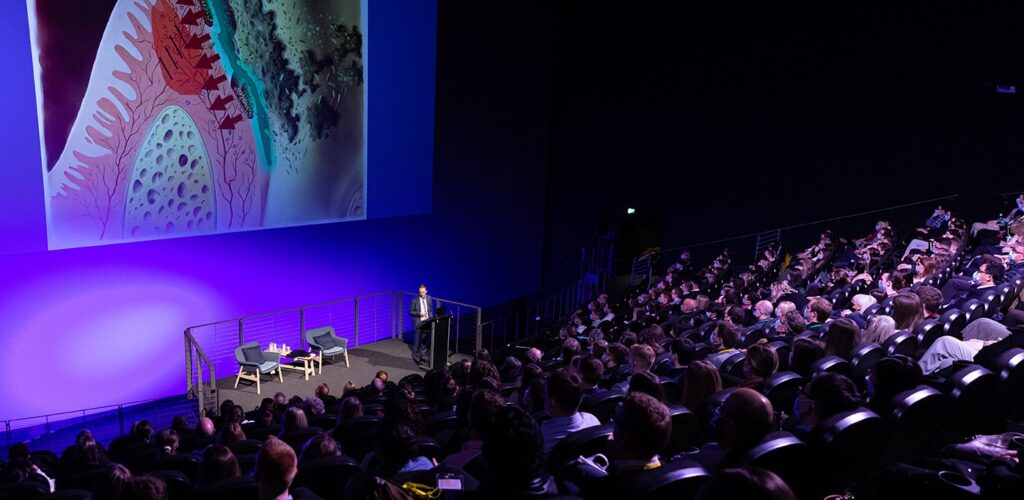 Study days and conferences
In its first year, the College hosted major study days in Birmingham, Gateshead and Glasgow, and four more, including an international conference, will take place throughout the UK over the next six months:
Masterclass on aesthetic and restorative dentistry with Dr Walter Devoto
Friday/Saturday 14-15 October, Waterfront Hall, Belfast
Justin Durham on TMD, Finlay Sutton on prosthodontics, and The Caldwell Memorial Lecture delivered by Prof Jeremy Bagg on volunteering opportunities in dentistry
Friday 2 December 2022, Glasgow Science Centre
Mike Lloyd Hughes and Karun Dewan
Friday 17 February 2023, Stride Dental Academy, Bangor
Avijit Banerjee, Krzysztof Chmielewski, Vincent Fehmer, Guillaume Jouanny, Bertrand Khayat, Stefen Koubi, Amit Patel, Shanon Patel, Bjarni Pjetursson, Ana Poveda, Tif Qureshi, Irena Sailer, Werner Schupp, Wendy Thompson, Ulrike Uhlmann, Istvan Urban and Otto Zuhr
Friday/Saturday 24-25 March 2023, QEII Centre, London
All these events are open for registration via our events page, with significant discounts offered to College members.
The College is also hosting nine CPD sessions at Dentistry Show London on Friday/Saturday 7-8 October 2022, which are free to all.
CPD webinars
The College has hosted over 25 live webinars to date, and upcoming events include:
Kaushik Paul; Tuesday 4 October 2022, 7pm
Jashme Patel; Thursday 6 October 2022, 7pm
Pat Langley; Tuesday 11 October 2022, 7pm
Preetee Hylton, Alison Gregory; Tuesday 1 November 2022, 7pm
Derek Richards, Mark-Steven Howe; Wednesday 2 November 2022, 1pm
Mick Horton, Tuesday 15 November 2022, 7pm
Fiona Ellwood, Thursday 17 November 2022, 7pm
Derek Richards, Mark-Steven Howe; Wednesday 7 December 2022, 1pm
Abhi Pal; Monday 12 December 2022, 7pm
Jason Wong; Tuesday 10 January 2023, 7pm
Ross Hobson, Tuesday 17 January 2023 (7pm tbc)
Ross Hobson, Tuesday 24 January 2023 (7pm tbc)
Iain Chapple; Thursday 26 January 2023, 7pm
Ross Hobson, Tuesday 31 January 2023 (7pm tbc)
George Wright; Tuesday 7 February 2023, 7pm
Jacqui Elsden; Thursday 16 February 2023, 7pm
Abhi Pal, Pynadath George; Thursday 16 March 2023, 7pm
Dates for a series of webinars on Restorative and aesthetic dentistry, once confirmed, will also be published on our events page
All dental professionals are able to watch our webinars live. CPD certificates and on-demand access to the recordings are provided free of charge to College members, and are available to non-members on a chargeable basis.
College members can also access an online library of 1,000 hours of GDC-compliant e-learning, and an online personal development planning tool to identify and log areas for future learning tailored to their job role and aspirations.
Postgraduate qualifications
The College is also currently accepting expressions of interest for the next cohorts of its Postgraduate Certificate in Non-Surgical Facial Aesthetics, Postgraduate Diploma in Primary Care Orthodontics and Postgraduate Certificate and Diploma in Restorative & Aesthetic Dentistry