Student advice
The College of General Dentistry is the professional home for dental professionals at all stages of their career – from student or trainee to experienced clinician.
Written by dental students and dental practitioners, this series of advice blogs is designed to support dental students and trainees during your studies and as you transition to real-life dentistry. We would love to hear from you if you'd like to share your experience and write a student advice blog – find out more and get in touch with us.
Join us
If you are an undergrad studying a dental qualification in the UK, you are invited to join us. You can join for free as a Student Affiliate, or upgrade to Student Member for a single payment of £10, to unlock our CPD hub, with over 350 quality, online webinars and courses, on topics relevant to general dentistry today. Find out more and join here >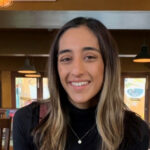 Sumeet Sandhu, fourth year BDS student at Peninsula Dental School, gives you some advice about looking after yourself and staying fit whilst studying.