The College has admitted over 150 dental professionals to date into Associate Fellowship in recognition of their high level of practice.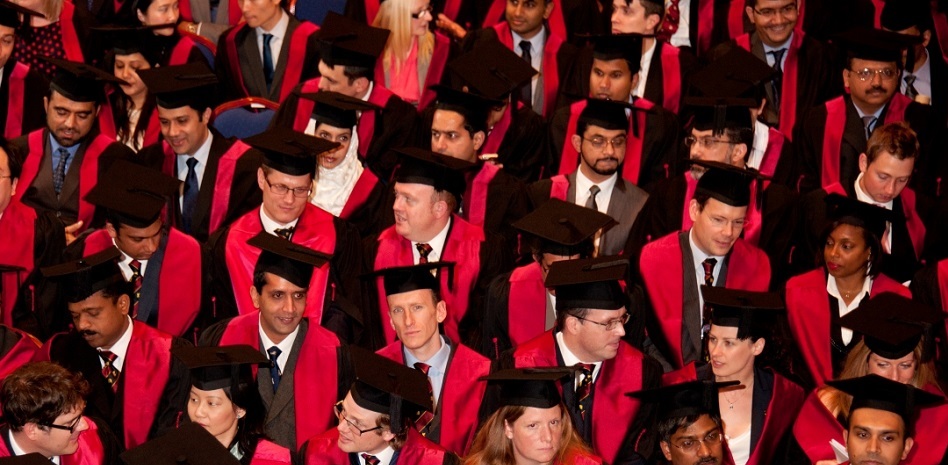 The membership grade, newly instituted in 2021, acts as a stepping stone to Fellowship. It is open to all dental professionals holding a qualifying award, and applicants do not need to be an existing member of the College to apply.
Qualifying awards include:
FGDP(UK) Diploma in Restorative Dentistry
FGDP(UK) Diploma in Primary Care Oral Surgery
FGDP(UK) or RCS Edinburgh Diploma in Implant Dentistry
Any other Level 7, 120 credit Postgraduate Diploma (or 180 credit Masters-level qualification) in a subject relevant to the enhancement of oral healthcare
Membership in General Dental Surgery (MGDS) of a UK faculty
Specialty membership of a UK faculty
Associate Fellows are entitled to use the post-nominal designation 'AssocFCGDent', are eligible to attend the College's biannual Fellows' Receptions, and are listed in the College's online Member Register.
Should Associate Fellows wish to progress, their qualifying award for Associate Fellowship will automatically meet the requirements of the clinical domain of Fellowship – one of five domains, three of which must be satisfied for admittance.
Associate Fellows also have the option to enrol in the College's Certified Membership programme, an enhanced membership which provides structured support with a trained facilitator to map out the next steps in their career. Those meeting the programme's requirements over a period of two years would then be recognised as Certified Associate Fellows (AssocFCGDent(Cert.))
The following members have been admitted to Associate Fellowship of the College*:
| | |
| --- | --- |
| Amir Hossein Abedi | Dentist, Barrow-in-Furness |
| Mohanad Abu-Mughaisib | Dentist, Brunei |
| Graham Richard Adlard | Dentist, Yelverton |
| Kelvin Ian Afrashtehfar | Dentist, Surrey, British Columbia |
| Ahmed Shihab Al Mashhadani | Dentist, Riyadh |
| Nibras Alnaimi | Dentist, Nottingham |
| Anoushiravan Ariakish | Dentist, London |
| Nicholas Brian Baker | Dentist, Edinburgh |
| Caroline Batistoni | Dentist, Tonbridge |
| Louise Belfield | Dental Nurse, Plymouth |
| Anuschka Beneke | Dentist, Waterlooville |
| Sarah Jane Bottomley | Dentist, York |
| David William Peter Brown | Dentist, Romsey |
| Darren Bywater | Dentist, Derby |
| Miguel Lains Cardoso | Dentist, Edinburgh |
| Kevin Caruana | Dentist, Stockton-on-Tees |
| Louisa Mary Clarke | Dental Hygienist, London |
| Melanie Elizabeth Clarkson | Dentist, Stamford |
| Russell Stephen Colclough | Dentist, Tynemouth |
| Padraic Conroy | Dentist, Jordanstown |
| Mario Arvino Joe Correia | Dentist, East Barnet |
| Orang Dadashian | Dentist, Hayes |
| Jane Dalgarno | Dental Nurse, Sharnbrook |
| Brett Davids | Dentist, Nottingham |
| Natalie Ann Dunn | Dentist, Falmouth |
| Robert Joseph Eades | Dentist, Tadcaster |
| Jeremy Jameson Edmondson | Dentist, Ellesmere |
| Marion Rose English | Dentist, Broxbourne |
| Ekaterina Fabrikant | Dentist, London |
| Peter Farrage | Dentist, Eaglescliffe |
| Timothy Graham Fildes | Dentist, Guernsey |
| Alexa Caroline Fyfe-Green | Dentist, Bognor Regis |
| Amanda Zoe Gallie | Dental Therapist, Oakham |
| Santhira Kumar Ganasan | Dentist, Cameron Highlands, Malaysia |
| Affar Ghafoor | Dentist, Stockport |
| Daniel James Ghent | Dentist, London |
| Chris Gollings | Dentist, Christchurch |
| Callum John Graham | Dentist, Larkhall |
| Anthony James Hands | Dentist, Cullompton |
| Madalina Harmer | Dentist, Willington |
| John-Joe Hartigan | Dentist, Belfast |
| Sami James Hassan | Dentist, London |
| Hussein Hassanali | Dentist, York |
| Gareth John Hattersley | Dentist, Preston |
| Angela Heilmann MBE | Dental Nurse, Bedford |
| Sarah Suzanne Hill | Dental Hygienist, Stourbridge |
| Elizabeth Joy Hitchings | Dentist, Wellington, New Zealand |
| John Alexander Ho-A-Yun | Dentist, Cupar |
| Frances Hodson | Dentist, Seaton |
| Zhi Yen Hoe | Dentist, Batu Pahat, Malaysia |
| James Hudson | Dentist, Huddersfield |
| John Francis Alexander Hume-Spry | Dentist, Derby |
| James Robert Robert Hyslop | Dentist, Ormskirk |
| Charles Olajide Ilesanmi | Dentist, Kaduna, Nigeria |
| Gaurav Jamnadass | Dentist, Newcastle |
| Sherley Princess Deborah John | Dentist, Middlesbrough |
| Simon-Quentin Jones | Dentist, Swansea |
| Jimmy Kafeero | Dentist, Sittingbourne |
| Jasvinder Singh Kaila | Dentist, Egham |
| Priyadarshini Karthikeyan | Dental academic, Chennai |
| Bashir Haji Kassam | Dentist, Birmingham |
| Gurpreet Kaur | Dentist, Wellingborough |
| Graham Roderick Keeling | Dentist, Rottingdean |
| Patrick Gerard Kilker | Dentist, Sunderland |
| Stamatios Kioufis | Dentist, Athens |
| James Kolanko | Dentist, Stafford |
| Paul James Kolathingal | Dentist, Thrissur, Kerala |
| Raj Kumar | Dentist, London |
| Matthew Lamb | Dentist, Alfreton |
| Caroline Frances Lappin | Dentist, Belfast |
| Gareth Lavery | Dentist, Kelso |
| Georgios Lazaridis | Dentist, Trowbridge |
| Kim B Lee | Dentist, Hong Kong |
| Stewart Keith Lenton | Dentist, Rugby |
| Max Leslie | Dentist, Cambridge |
| William Maguire | Dentist, Belfast |
| Christopher John Maher | Dentist, Bishop Burton |
| Amit Maisuria | Dentist, St Albans |
| Nadim Nadim Majid | Dentist, Blackburn |
| Usmaan Fazal Majid | Dentist, Dewsbury |
| Sarah Mapplebeck | Dentist, Ludgershall |
| Stuart Marshall | Dentist, Adelaide |
| Dinesh Martin | Dentist, St Augustine, Trinidad |
| Oskar Mason | Dentist, Aylesbeare |
| Grainne Josephine McCloskey | Dentist, Crumlin |
| Laura McClune | Dental Hygienist, Southwater |
| Andrew David McDonnell | Dentist, Reading |
| Aine McIver | Dentist, Belfast |
| Martin McKinstry | Dentist, Kilmacolm |
| Panagiota Melitou | Dentist, Manchester |
| Richard Michael | Dentist, Plymouth |
| Sanjay Miglani | Dental academic, Delhi |
| Katherine Felicity Mills | Dentist, Benllech |
| Sharon Alice Johnson Morrow | Dental Nurse, Largs |
| Gulshan Kumar Murgai | Dentist, Watford |
| Tan Minh Nguyen | Dental Therapist, Melbourne |
| Amr Noseir | Dentist, Manchester |
| Keerut Singh Oberai | Dentist, Egham |
| Adedeji Daniel Obikoya | Dentist, Athlone |
| Gemma Joanne O'Callaghan | Dental Hygienist, Southport |
| Jake O'Connell | Dentist, Sandhurst |
| Margaret Omoemin Okonkwo | Dentist, Weybridge |
| Georgina Padgett-Duncan | Dentist, South Cerney |
| Kapil Paiwal | Dental academic, Kota, Rajasthan |
| Sonal Pande | Dentist, Horsham |
| Bhavin Patel | Dentist, Loughton |
| Vilas Patel | Dentist, Bolton |
| Anu Anna Paul | Dentist, Kochi, Kerala |
| Gordon James Penman | Dentist, Kirkcaldy |
| Helen Peppiatt | Dentist, Norwich |
| Noel John Perkins | Dentist, Kirkby Lonsdale |
| Amith Joy Philip | Dentist, Epsom |
| Richard Pins | Dentist, London |
| Robert Pittack | Dentist, London |
| Manju Ponnampalam | Dentist, Canterbury, New South Wales |
| Colin Alexander Pratt | Dentist, Glasgow |
| Hong Ping Pua | Dentist, Singapore |
| Alison Rae | Dentist, King's Lynn |
| Savithra Rathinasabapathy | Dentist, Colchester |
| Paul William Reaney | Dentist, Markethill |
| Philip John Redfearn | Dentist, Hamilton |
| Frances Claire Robinson | Dental Hygienist, London |
| Vaibhav Sahni | Dentist, New Delhi |
| Irfan Salim | Dentist, Peshawar |
| Azam Sandhu | Dentist, Bridgetown, Barbados |
| Hasveer Singh Sangha | Dentist, Coventry |
| Elizabeth Sebastian | Dentist, Kochi, Kerala |
| Shaun Sellars | Dentist, Bury Saint Edmunds |
| Amit Sharma | Dentist, Blandford Forum |
| Tarik Shembesh | Dentist, London |
| Richard Skeggs | Dentist, Nottingham |
| Sami Stagnell | Dentist, Winchester |
| William John Stanfield | Dental Hygienist, Winsford |
| Anita Stanforth | Dental Nurse, Gillingham |
| Thomas William Newell Stapleton | Dentist, York |
| Miranda Clare Lydia Steeples | Dental Therapist, Pevensey Bay |
| Carol Subadan | Dentist, Milton Keynes |
| Katerina Susicki | Dentist, Edinburgh |
| Anthony Sweeney | Dentist, Beckenham |
| Stephen Andrew Taylor | Dental Technician, Leyland |
| Calum Robert Tevendale | Dentist, Glasgow |
| Heather Jean Anne Topping | Dentist, Lisburn |
| Priyanka Venkata Vasantavada | Dentist, Middlesbrough |
| Jacob Verghese | Dentist, Thiruvananthapuram, Kerala |
| Andrew John Wallace | Dentist, Belfast |
| Michael White | Dentist, Lindfield |
| John Willmott | Dentist, Nottingham |
| Chee-Siang Yie | Dentist, Miri, Malaysia |
*as on 8 February 2023
To join the College or upgrade your existing membership, visit our Membership pages