Ahead of the annual global campaign on antibiotic awareness, Dr Wendy Thompson says that rates of antimicrobial prescribing across dentistry have been slow to reduce since passing the peak of COVID-19, even though we are returning to more normal practice and dentists should no longer be providing remote prescriptions.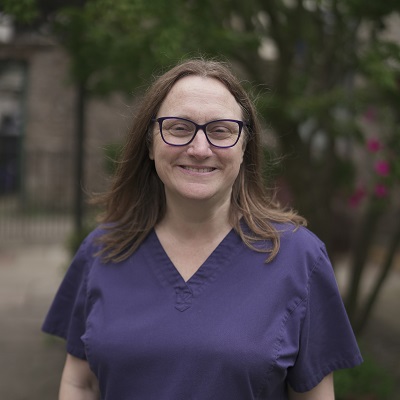 Providing the right care for patients with acute dental pain or infection at the right time was a challenge even before the coronavirus pandemic struck. At the CGDent/ProDental webinar on Tuesday 5 October, we heard some shocking statistics about how the public continues to experience urgent dental care.
Jacob Lant from HealthWatch told us that before COVID-19, dentistry accounted for around 5% of feedback from members of the public. However, the situation has deteriorated over time and the most recent statistics from Spring/Summer 2021 show that 25% of all feedback received by HealthWatch relates to dentistry. Sadly, the vast majority is about negative experience from people who are unable to access care for their toothache. Without additional funding, how on earth is the NHS system to deal with this backlog of care caused by the pandemic?
But to my mind doing this whilst keeping our patients safe from the potential adverse events of antibiotics is even more of a problem. We know that procedures are the most effective way to cure someone's toothache and that dental surgeons are well equipped to diagnose and treat dental pain and infection during urgent dental appointments. However, we also know that this needs appointments which are at least 20 minutes long. The 15-minute appointment slots referenced in the NHS unscheduled dental care commissioning standard are simply not long enough to provide the procedures indicated by clinical guidelines.
The COVID-19 lockdown dramatically reduced access to urgent dental care suddenly and almost totally. For a while, remote care via advice, analgesics and antimicrobial (where appropriate) became the emergency guidance to get us out of a hole where there was simply not enough provision. Unsurprisingly during this time, rates of prescribing rather than procedures increased dramatically.
Confidently diagnosing acute dental conditions remotely is really hard. And without a diagnosis there should be no treatment. In normal times, therefore, remote diagnosis and management is rarely appropriate for dentistry.
Imagine how you would feel if your patient suffered a dramatic adverse reaction to the antibiotic which you remotely prescribed. How would you defend your position to the Coroner about why you gave a remote prescription rather than booking them into a face-to-face appointment? How would it wash that you, as a highly trained professional, were doing what a manager (with no prescribing competences within their scope of practice) told you to do?
In December 2020, the FGDP(UK) Antimicrobial Prescribing in Dentistry Good Practice Guidelines were updated, including highlighting the benefits of penicillin V over amoxicillin. Penicillin V is a narrower spectrum antibiotic and therefore less likely to drive the development and spread of antibiotic resistance. Now that we are returning to a more normal practice after COVID-19, the care we provide to patients with acute dental pain or infection should also be returning to normal. It is no longer appropriate to be providing remote prescriptions. If someone's condition is bad enough that they might need an antibiotic (ie a spreading swelling as indicated by guidance), then it's bad enough for them to need to be seen.
Unfortunately, the rates of antibiotic prescribing across dentistry have been slow to reduce and the whole dental profession needs to work together to get back to the prescribing levels we were at before the pandemic. This isn't just about dentists prescribing less, it's about practice owners leading by example and holding their dental teams to account.
Within the NHS, it's about national commissioning teams, Local Dental Networks and managers within dental provider organisations setting the context to facilitate low rates of antibiotic prescribing, including long enough appointments for urgent dental procedures AND managing and monitoring service provision to ensure inappropriate antibiotic use is minimised (as per the Health and Social Care Act's code of practice on the prevention and control of infections – Appendix B Primary Dental Care).
In the latest issue of the Primary Dental Journal, it is my pleasure to share with you papers from around the world about how urgent dental care has been provided since the start of the COVID-19 pandemic. I am especially proud of a paper authored by members of dental teams who participated in (and helped deliver) my doctoral research about urgent dental care in general dental practice and out-of-hours clinics. The insight was particularly useful for me as I plan my next research in urgent dental clinics, and I hope that it might encourage you to get involved in research in the future.
During the World Health Organisation's World Antimicrobial Awareness Week 2021, I will be hosting a CGDent webinar on antimicrobial prescribing and how dental professionals around the world are tackling antimicrobial resistance locally. The webinar is free to view live for everyone (Thursday 25 November, 7pm – register here) and CGDent members can also access the recording and CPD hours for free. If you aren't a CGDent member, there is a small free to receive certified CPD or to access the recording. I hope to see you there!
Dr Wendy Thompson PhD MCGDent is a general dental practitioner, lecturer in Primary Dental Care and the College of General Dentistry's lead on antimicrobial prescribing and stewardship. A College Ambassador, she also holds advisory roles on tackling antibiotic resistance with the Office of the Chief Dental Officer (England), FDI World Dental Federation and the National Institute for Health and Care Excellence.
Guest Editor of the forthcoming issue of the Primary Dental Journal, which examines Urgent Dental Care and COVID-19, she hosted a recent College webinar on this topic, and is also the host of the upcoming College webinar on antimicrobial prescribing. Our full list of upcoming webinars and events is available here, with more webinars added regularly. In addition to our live webinars, CGDent members have free, on demand access to a rich library of 900+ hours of CPD and a linked e-PDP with our partner ProDental CPD.
Membership of the College of General Dentistry is open to all registered dental professionals. Membership for dentists is available from £94, and for other registered dental professionals from £33. The full list of CGDent membership rates is at https://cgdent.uk/membership-fees/.