The Diversity in Dentistry Action Group (DDAG) is now hosted by the College of General Dentistry.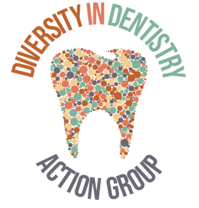 The group, formed in 2020 to deliver action to identify and address discrimination of all types within the dental professions, comprises over 70 members drawn from more than 35 national dental organisations.
These include the College as well as the Annual Conference of Local Dental Committees, the African & Caribbean Dental Association UK, the Association of Dental Groups, the Association of Dental Hospitals, the British Association of Dental Nurses, the British Association of Oral and Maxillofacial Surgeons, the British Association of Dental Therapists, the British Association of Oral Surgeons, the British Association for the Study of Community Dentistry, the British Association of Clinical Dental Technology, the British Dental Association, the British Dental Industry Association, the British Dental Students' Association, the British Endodontic Society, the British Institute of Dental & Surgical Technologists, the British Orthodontic Society, the British Society of Dental Hygiene & Therapy, the British Society of Paediatric Dentistry, the Care Quality Commission, Dental Protection, the Committee of Postgraduate Dental Deans and Directors, Community Dental Services, the Dental Laboratories Association, the Dental Professionals Alliance, the Dental Schools Council, the European Dental Students Association, the Faculty of Dental Surgery of the Royal College of Surgeons of England, the General Dental Council, the LDC Confederation, the National Association of Specialist Dental Accountants and Lawyers, the National Institute for Health Research, the NHS Business Services Authority, NHS Health Education England, Restorative Dentistry UK and the Society of British Dental Nurses.
In 2021, DDAG published a landmark report, Equality, diversity and inclusion within dentistry: a profession-wide commitment, which made a number of recommendations after identifying significant disparities in the ethnic profile of dental students, dental professionals and clinical dental academics, and significant under-representation of individuals from black ethnic minority backgrounds, and of women in leadership positions within dentistry.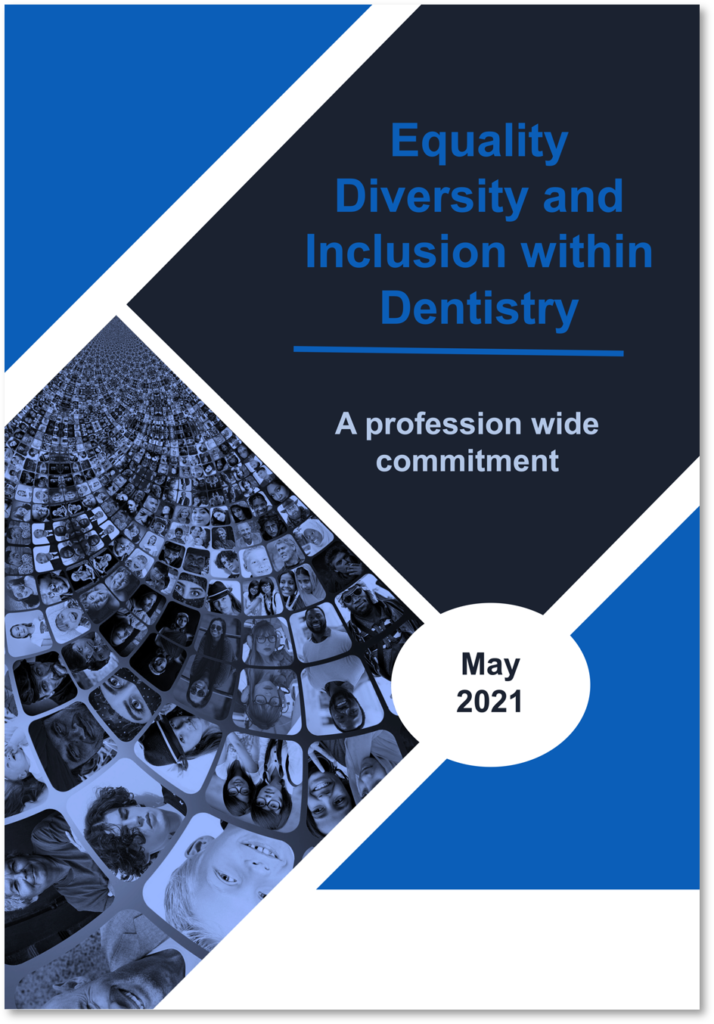 While originally initiated within the Office of the Chief Dental Officer for England, DDAG has always been led by the member organisations themselves and operated independently of the NHS, and it will continue to operate independently within CGDent.
Dr Nishma Sharma, Chair and founder of the DDAG, said:
"Like the College of General Dentistry, the Diversity in Dentistry Action Group is an organisation formed by and for the profession it serves, and our move to the College reflects our shared commitment to ensuring that all dental team members are represented and supported, across both NHS and private dentistry, throughout the UK and beyond. On behalf of DDAG's members, I would like to thank the OCDO for having enabled and supported our work over the last two years, and we look forward to continuing to work together at CGDent."
Dr Abhi Pal, President of the College of General Dentistry, said:
"The realisation of the College's founding mission – to promote career progression and job satisfaction for every dental professional – requires a wholehearted commitment to ensuring equality, diversity and inclusivity within our great profession. The Diversity in Dentistry Action Group brings the whole profession together with this purpose, we have been a member since its inception, and we are extremely proud to be its new home."
Further information is available here