Dr Mick Horton FCGDent, former Dean of the Faculty of General Dental Practice UK (FGDP), has been appointed as the next Chair of the College's Trustee Board.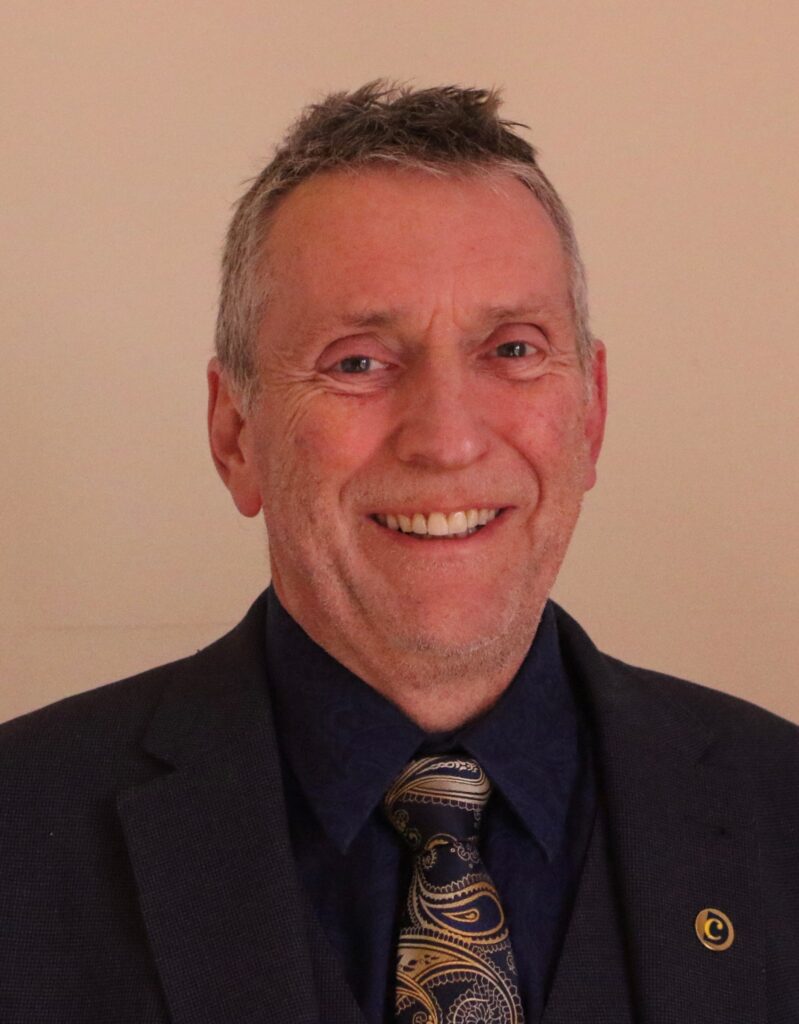 Dr Horton qualified from Manchester University in 1986, initially working in Fleetwood, Lancashire. In 1992, he purchased a mixed NHS/private practice in Caergwrle, North Wales, where he worked for the next thirty years.
In 2015, he became the ninth Dean of the FGDP, and the first non-Fellow to have been elected to the post. Under his Deanship, the Faculty initiated the process of separating from the Royal College of Surgeons of England to create an independent college for general dental professionals. He has served as a Trustee of the resulting College of General Dentistry, into which the FGDP transferred in 2021, since completing his three year term as FGDP Dean in 2018.
Dr Horton's experience also encompasses 22 years as Chair of his Local Dental Committee, ten years as Vice Chair of his local Health Board, 20 years as a postgraduate CPD tutor, working as a dental nurse examiner and being a member of the Welsh Dental Committee as well as Managed Clinical Networks. His professional interests include patient safety, human factors, risk management, mentoring and quality improvement, and he continues to serve on national policy groups in these areas.
During the early months of the COVID-19 pandemic, he chaired the joint FGDP-CGDent working group which developed Implications of COVID-19 for the safe management of general dental practice, guidance which the organisations published a week ahead of the re-opening of dental practices in England, at a time when no official guidance for re-opening was available, and which was downloaded over 50,000 times in that week alone.
In 2020 he was elected to the Fellowship of FGDP in recognition of his exceptional career record and active support of the Faculty and its mission. In 2021, he was Guest Editor of the first issue of the Primary Dental Journal published by the College, on the theme of leadership and professionalism, and he has since chaired College webinars on leadership and professionalism and delivered one on preventing wrong tooth extraction, and earlier this month was a speaker at its event on creating a positive patient safety culture in dentistry.
In taking up post as Chair in April 2023, he will succeed Dr Janet Clarke MBE, former Deputy Chief Dental Officer for England, who joined the Board of Trustees in 2019 and became Chair in 2020. During her tenure, the College has formally launched, successfully incorporated the membership and intellectual assets of the FGDP, opened up Full Membership and Fellowship to all suitably qualified registered dental professionals, opened its 'by experience' route to Fellowship, created the new grade of Associate Fellowship, published its Professional Framework for career pathways in dentistry and launched its Certified Membership scheme.
Outgoing Chair, Janet Clarke, said:
"It has been a great privilege to lead the College of General Dentistry over the last few years, during which it has been established and, building on the legacy of the FGDP, begun its vital work of creating an independent organisation built by, and specifically for, general dental professionals. I am proud to be handing over the reins to Mick, who is a highly experienced, respected and forward-thinking general dental practitioner with an unsurpassed knowledge of, and dedication to, the College and its mission."
Commenting on his appointment, Dr Horton said:
"Having been passionate about the College of General Dentistry since its inception, it is a joy to look back and see that such considerable progress has been made, in a short period of time, in establishing the College and pursuing its mission. It has been a great pleasure to work with Janet on the Trustee Board, and I would like to thank her for her leadership and commitment in driving our progress, and congratulate her on all that has been achieved. I am honoured to have now been given the responsibility of steering the College through its next phase, as we develop and implement new ways of supporting the profession to enjoy fulfilling careers in general dentistry, with structured progression. We can only do this with the support of the profession, so I call on all colleagues to play their part at this historic moment by joining us in membership."